This will guarantee a Wall Street Massacre that will make 2008-09 look like a picnic. The collapse of oil-related companies will compound a multi-trillion dollar commercial and private real estate collapse that will guarantee a banking collapse and economic depression.
In October 1929, after the stock market collapsed, it then rallied 50% in 1930, but by 1933 the U.S. stock market lost 83% of its value. Times are different; the cause of the economic collapse is complicated.
President Trump has been desperate to limit the nose-dive in the world price of oil because he understands that if oil collapses in price, the bankruptcies in the U.S. oil industry are capable of creating not only a U.S. banking collapse but a worldwide banking collapse.
President Trump attempted to negotiate a 20 million barrel cut in daily oil production between all of the OPEC+ members. What he was able to get negotiated, however, was a cut of 9.7 million barrels a day for two months with a gradual increase in production back to full production over the following six months.
We at WallStreet.com predicted that a cut of 33 million barrels would be needed for a year at the very least to sustain WTI oil at $26 a barrel and Brent Crude at $29 a barrel. Without that kind of cut in production, oil was heading much lower.
On April 12, 2020, just eight days ago I pointed out that James Davidson, a world-famous economist, author of many books on the U.S. economy and editor of the Strategic Investment newsletter, believed that U.S. WTI Oil should be selling for less than $10 barrel. Today, WTI Oil is trading down 100% from Monday and is now down to BELOW ZERO, a barrel, the lowest level in U.S. history.
The precipitous decline is occurring as traders flee the May contract ahead of Tuesday's expiration. Traders recognize industrial and economic activity is grinding to a halt as governments around the globe extend shutdowns due to the swift spread of the coronavirus. They also recognize the market massively oversupplied, and desperately needed storage space for the excess oil production does not exist.
The shoe hasn't dropped on the June Contract for WTI and is still trading above $20 a barrel or has hit the price of Brent Crude yet. Brent is down 7.83% from Monday and still trading $25.88, which will not last long.
It's just a matter of time before Brent Crude cascades down to below $15 a barrel and the June WTI contracts price that oil at less than $10 a barrel.
The Saudi's may have storage for another 300 to 400 million barrels of oil, only enough to stall their excess oil production for another 40-60 days.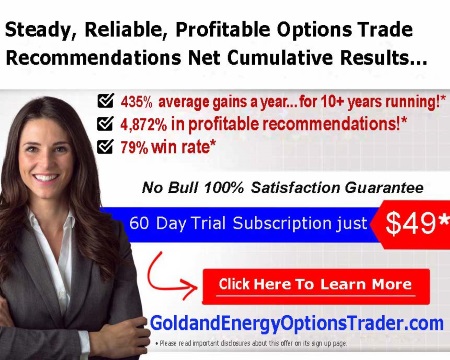 Michael Tran, managing director of global energy strategy at RBC Capital Markets interviewed on Monday by Bloomberg, says…
"There is little to prevent the physical market from the further acute downside path over the near term…Refiners are rejecting barrels at a historic pace, and with U.S. storage levels sprinting to the brim, market forces will inflict further pain until either we hit rock bottom, or COVID clears, whichever comes first, but it looks like the former."
The bottom has been falling out for oil prices all over the world by more than 80%, or $50 a barrel, after the compounding impacts of the coronavirus and a breakdown in the original OPEC+ agreement. With no end in sight, and producers around the world continuing to pump, that's causing a fire-sale among traders who don't have access to storage.
The signs of weakness everywhere and signs that oil could fall even lower – even here in the United States. Buyers in Texas were offering as little as $2 a barrel for some oil streams, raising the possibility that producers will have to pay to have crude taken off their hands because there's no storage available for oil. That's why oil for delivery now, immediately has fallen to BELOW ZERO a barrel. No one wants it!
In Asia, bankers are increasingly reluctant to give commodity traders credit to survive as lenders go from fearful about the risk of a catastrophic default to becoming absolutely panicked.
Crude stockpiles at Cushing -- America's key storage hub and delivery point of the West Texas Intermediate contract -- have jumped 48% to almost 55 million barrels since the end of February. The hub had a working storage capacity of 76 million as of September 30, according to the Energy Information Administration. That Amounts to just two days of U.S. oil production.
Vandana Hari, the founder of Vanda Insights in Singapore, said during an interview today....
"The current prices show that the OPEC+ cuts proved to be a blip, with oil prices at the mercy of the virus once again."
"Until we approach a lifting of the lockdowns in the U.S., oil it may drift lower or remain range-bound around current levels."
David Lennox, a resource analyst at Fat Prophets in Sydney, agrees…
"The (OPEC+) output cut that we've seen, or supposed to see coming, isn't sufficient to cover the 25 million to 30 million barrels of daily demand that's being destroyed by COVID-19… We have to see a peak for COVID-19 globally to get a clearer picture of how much demand will be destroyed."
The biggest U.S. companies will slash their cash spending this year amid the uncertainty of the coronavirus pandemic, according to Goldman Sachs Group Inc. David Kostin wrote in a note Friday.
"We forecast S&P 500 cash spending will decline by an annual record 33% during 2020 as firms prioritize liquidity in a worsening economic environment will guarantee a big decline in earnings per share for the first and second quarters.
He noted that…
"…most investors are already looking ahead to 2021 EPS."
Investors, traders, and economists that are not wearing rose-covered glasses should understand that the collapse of WTI to below Zero Cents a barrel is telegraphing a similar collapse in the price of Brent Crude lie just ahead.
The Russian, Saudi OPEC+ deal negotiated with the intense effort by President Trump was just another of his debacles. We predict Brent Crude will fall by more than 50% from $26 a barrel to $12 a barrel in the next 30 days, and WTI will sink to below $10 a barrel.
The collapse in Brent Crude and WTI oil will be another catalyst for another huge leg down in the S&P, Dow Jones, NASDAQ, and the world's stock markets. Tick tock, nothing short of the OPEC+ cutting its production for one year by 30 million barrels daily, will stop the worldwide banking crisis that will be created by the coming nose-dive in oil.
We've made key recommendations in our investment newsletter World Opportunity Investor to make the most on the worldwide plunge in equities that we will only share with our paid subscribers.
We remain convinced the S&P is heading for both a retest of the recent lows but also over the next 12 months, we believe it will move to 1,600 or less. Keep in mind it's trading right now for 2,852.54. The decline will push the number of those on unemployment to over 37 million, well above the doomsday prediction of Treasury Secretary Steve Mnuchin.
Bottom line: We're looking at the possibility of a Wall Street massacre.
Please stay safe, keep your family and loved ones close the coronavirus is real and no matter what President Trump says, there's not enough workable test kits or protective equipment for front line workers. By next Tuesday, the number of deaths will reach 50,000, and infections will reach over 800,000 here in the United States.
Our thoughts and prayers are with you.
WTI crude oil futures collapse to negative price for first time in history