World Marks COVID-19 Pandemic Anniversary - 2,636,414 Deaths
As restrictions are lifted across the United States by state Governors as a new variant looms, are our elected officials once again rolling the dice and hoping for Trump's divine miracle to manifest itself.
The positive news is that medical science has stuck a blow to COVID-19 producing a reduction in the number of people infected, further reducing hospitalizations and deaths. But are we out of the woods? Understandably, states want to open up and most American's want their lives back. Bur realistically, only 10% of American's have received one of the three available vaccines. Yes, vaccinations have made significant strides to protect the most vulnerable people most likely to be hospitalized and the most likely to die.
Amesh Adalja, a senior scholar at the Johns Hopkins Center for Health Security, said…
"As hospital capacity concerns lift, you have more flexibility with those types of restrictions."
Massachusetts Governor Charlie Baker focused on hospital capacity and the number of vaccinations given to the most vulnerable to validate his reasoning to remove restrictions
"It means you'll see, hopefully, less of those folks who are prone to end up being hospitalized, and God forbid, passing away, end up getting hospitalized at all," he said at a press conference on Thursday. "And one of the big things we have always worried about with respect to COVID from the beginning is hospitalization rates."
We understand that State politicians seeking votes have to make their constituents happy. We know people haven't seen their families in months, are severely lonely, or are desperate for physical contact? But what are the benefits if there is another spike of infection with the new, more transmissible variant? Here In the United States, we have already exceeded 540,000 deaths.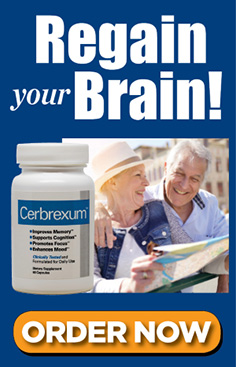 Could we not be a bit more patient until more significant numbers of our population were safely inoculated. Healthcare workers, front-line workers, and first responders are now just experiencing their first lull since the crisis spike only a few months ago. This first-line medical defense who gave it their all and saved thousands of lives deserve not to do it all over again because we couldn't wait a couple of more months.
Today is the infamous Covid-19 anniversary since the World Health Organization declared the COVID-19 outbreak a pandemic. How do you mark an anniversary from hell? We as a nation as a world as humankind have suffered a great loss like none other in our lifetimes. I wish not to be cynical, but former President Trump, your delusional miracle never materialized.
Governors across the United States are have apparently declared the Covid-19 pandemic to be over, beaten destroyed. With only 10% of the population vaccinated, they lift coronavirus restrictions, including mask mandates and capacity limits. With a more infectious variant looming, they are opening everything despite warning signs ahead of a new spike.
Medical science has allowed us to get the pandemic under control. Still, we are just now making the vaccine available to the masses, leaving a crucial period of only a couple of months until we can bring the country back to normal. We are living with unknown consequences. Governors are making policy decisions without facts., without any previous experience.
William Hanage, an epidemiologist at the Harvard T.H. Chan School of Public Health, said of states lifting restrictions…
"Bluntly, yes, they are risking yet another spike."
Josh Michaud, associate director for global health policy at the Kaiser Family Foundation, said indoor bars and restaurants are "exactly the types of environments" where the virus spreads most easily.
"One can understand the feeling that we need to get beyond this, but we still haven't reached the end of the road with the virus," he said.
How some Texas residents are responding to the state lifting restrictions