Will Soaring Infections Destroy U.S. Turnout on Election Day
The total numbers of coronavirus infections in the country are now rising daily at a rate that is, unfortunately, approaching the prior record highs we saw from May through July. Infections are spiking in 34 states, and in many of these states, their hospitals are approaching capacity. An ICU bed shortage could be monstrous. By Election Day, we may see the epidemic entirely out of control. This could destroy any chance of President Trump being re-elected.
President Trump's continuous bashing of mail-in and absentee ballots may literally result in his losing re-election in a landslide comparable to the one President Reagan inflicted on Walter Mondale in 1984. This reality is still under the radar of the mainstream press and the far-right media that support Trump.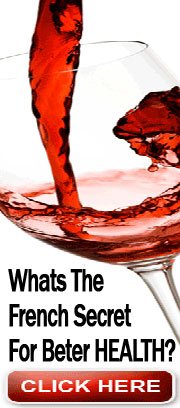 The rapid resurgence of coronavirus in what appears to be either a third wave building or the third wave of the virus within the context of the first wave. This will only become clear if the current wave leads to only a few more waves of a series of waves that continue to infect larger numbers of the U.S. population.
Americans need to understand that less than 10% of the population of our country has been infected. If herd immunity is seriously adopted as the combat method against the virus we could see the 8.2 million people infected, 220,000 fatalities grow to 150 million people infected lead to a horrifying 3.9 million people who eventually die of Covid-19. As many as 75 million people develop pre-existing conditions as a result of the virus.
Americans should understand that President Trump's assertions that "2.2 million people could have died" repeatedly show he's not thinking through his argument to the American people. Yes, he was told that over 2 million people could die from Covid-19 if he and his administration did nothing. If he continues to take advice from a right-wing radiologist and pursues a heard immunity approach instead of Dr. Fauci, Dr. Brix, and Dr. Redfield's mask approach, millions of Americans will die. In contrast, tens of millions will suffer from the effects of Covid-19 for decades.
The decision to fight the use or minimize the use of masks in the next 18 days of the election could send the daily infection rate over 100,000 per day by Election Day; it could also return to 2,500 deaths daily.
As of midnight, over 20 million people have voted by showing up for early voting, and an estimated 30 million have voted by mail-in ballot. Democrats are outvoting Republicans by over 5 million, and 2/3 of independent voters who have voted are leaning towards Biden.
Republicans wanting Trump re-elected are likely to be disappointed by the results even if their voters show up on Election Day. By the end of October, we are likely to come to know that a whopping 90 million voters have already voted. Which means even if the coronavirus miraculously doesn't escalate into a goulash nightmare of infection by Election Day, and both Trump voters and Biden voters go to the polls on November 3, 2020; we are likely to see the most significant percentage of turnout of registered voters vote in an election since 1960 when JFK and Nixon ran for president.
A record turnout will guarantee former Vice President Biden will become the 46 President of the United States. Biden wants record turnout, but if the virus is out of control on Election Day and people become terrified at the prospect of standing in line, President Trump could get crushed because the bulk of his support is coming from in-person Republican voters.
Our prediction at this point is with the infection rates climbing sharply in 34 states and threatening to climb in several other states; we should anticipate a record number of voters. Those who insist on casting their ballots on Election Day in record numbers will likely keep several million Republican voters from the polls, which amounts to a nightmare for President Trump. It could produce a 43% net vote for Trump's re-election and guarantee a 53% net turnout for Biden and his victory.
While no one knows for sure who will win the election, one thing is for sure given Trump supporters' unwillingness to wear masks, the number of infections resulting from in person voting on November 3 is likely to be shocking.
Trump SHOCKING Biden family comment