White House on School Openings: "The Science Should Not Stand in the Way"
Determined to force millions of children, teachers, and school employees back to school as coronavirus is spiking in 38 states, daily infections and deaths break 74,000 and near 1,000 a day. The Trump administration admits that science is playing no part in their push. It amounts to outright murder for the hope of a political victory.
United States COVID-19 Statistics

July 18, 2020 - https://www.worldometers.info






Coronavirus Cases:

3,795,389

Active Cases:

1,896,465

Closed Cases:

1,756,493

Deaths:

142,431






New Cases Yesterday: July 17, 2020

11,466

9,608

9,496

3,910

3,908

2,279

2,179

2,011

2,003

1,977

US Military

1,959

1,720

1,431

1,427

1,380

1,032

1,032

1,003

1,002

965

947

880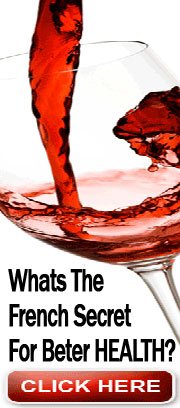 The Trump administration is not allowing the head of the Center for Disease Control (CDC) to testify at a House Committee on Education and Labor hearing on safely reopening schools this fall amid the Covid-19 pandemic. Trump threatened state governors that federal funding for schools could be pulled if in-person classes don't resume in the fall. While the White House argues children are less susceptible to the virus' more severe and sometimes fatal symptoms, it ignores the risk of teachers contracting the virus, and of children passing it to older household members.
Between the secret police arrests of peaceful protesters and the cover-up underway to keep just how bad the coronavirus epidemic in the United States, Trump is following Putin's directions to try to force a violent backlash by protesters. In other words, incite riots.
Once again, creating a misdirection dumpster fire to cover up his ignorance and incompetence that collapsed the growing economy he inherited from Barrack Obama. The second time a Republican President has inherited a growing economy from a Democrat and ruined it.
To think the biggest mistake Trump made was something if he just listened to health professionals when they determined masks were effective in limiting the spread of the coronavirus. Trump would be a hero right now.
Instead of issuing an emergency public health order making masks mandatory in public simply because he doesn't believe in science, or and worse, make him look bad by admitting the surge underway is 100% his fault. His comments today show his lack of intelligence, claiming he has nothing against masks. It reminds me of his asserting after Charlottesville that some of the white supremacists on the other side were good people.
Trump could have accepted the World Health Organization test kits and followed the protocol used in South Korea, Japan, and Singapore that went to universal usage of masks by their citizenry. Instead, there were another 74,987 and another 947 deaths yesterday.
Trump now wants to reopen the schools with the admission that by White House press secretary Kayleigh McEnany "The Science Should Not Stand in the Way." McEnany was persistent to the White House press core, "and when he says 'open' he means open in full, kids being able to attend every day at their school."