U.S. Truckers Turn on Trump: Red Neck Base Abandoning Him
According to a report from Business Insider, long haul truckers who went for Trump in the 2016 election are now turning on him. They've watched their take-home pay collapse and believe he has failed to live up to his promise to help them.
The protest was enormous on Friday in front of and around the White House. As President Trump held one of his campaign rallies disguised as a press conference in the White House Rose Garden, hundreds of truckers honked their horns to disrupt and interrupt the president. Trump, blissfully unaware of the hatred that's brewing among this once pro-Trump constituency, told reporters they weren't protesting him but instead were expressing their "love' for him.
Trump: Truckers at White House are 'protesting in favor' of me
His belief and misunderstanding of the situation were the truckers were showing support for him and not protesting him just served to anger the truckers even more. According to Todd Spencer, who is the president of the Owner-Operator Independent Drivers Association…
"Some 100 to 200 truck drivers have parked in Washington, DC since May 1st, so these drivers have, in some cases, sacrificed their pay to protest Trump's lack of follow-through on his promises."
"They're protesting the lack of transparency in how their rates are calculated. Since the beginning of the coronavirus pandemic, their pay has sunk to unusually low rates."
Trump has repeatedly promised to address how independent truckers get paid by brokers who pair them with retailers and manufacturers to move loads. Truckers are truckers claiming they are getting short-changed and being financially destroyed.
According to one Truck driver at the protest blaring her truck's horns. Desiree Wood then went on to say she and other protesters joining her were…
"Stunned when Trump boasted that they were showing support for him."
Wood went on to say…
"Trump has said these brokers are 'price-gouging' truck drivers. Still, no action has been made on Trump's side to advance transparency into trucking rates," the report states. "So the protests in D.C. continue — and truck drivers say they're still struggling as the federal government fails to provide further stimulus money, too."
"I just couldn't believe it… when he got elected the first time, a lot of truck drivers supported him even though he didn't know a lot about trucking."
Now with the election quickly approaching, Trump is not only losing the key demographic of people 65 and older, but he's also in danger of losing the very blue-collar demographic of truck drivers and laborers he needs if he hopes to be re-elected.
Business Insider reported today...
"A Verdant Labs analysis of Federal Elections Commission data found that nearly three-quarters of truck drivers are Republican — one of the most conservative jobs in America, along with surgeons and farmers, Trump proved especially popular among drivers. Truck drivers supported Trump in droves, according to an Overdrive magazine survey of its readers before the 2016 election."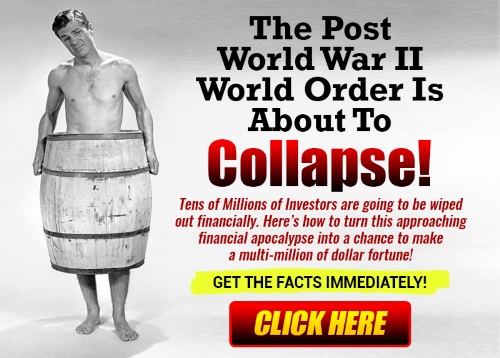 "About 75% said they planned to vote for Trump, up from 66% who supported Sen. Mitt Romney, the Republican presidential nominee in 2012. But, the love affair has soured. The Trump administration has delivered a few blows to America's 1.9 million truck drivers."
According to Wood…
"Some of them have an awareness now that Trump is sort of like that guy who tells you you're the only one just to get through tonight. And then tomorrow, he doesn't answer your call anymore."
Another trucking activist Charles Claburn backed her up on Facebook…
"You're a political toy! Placated and being used. You leave that street (and) it's over. We need more trucks. They see us, now they need to hear us! There needs to be a clear ultimatum sent by this industry they have 6 weeks to deliver the promises, if not in writing, then it's time to do it right."
Steve Propec, an independent truck driver who lives in Chicago, his income has dropped to a third of what he made last year, and his attempt to get financial aid through the Small Business administration went nowhere — a story familiar to other truckers. Popec said in an interview…
"We are going deeper in debt — no relief, no SBA answer, nothing,"
"We are going deeper in debt — no relief, no SBA answer, nothing," Popec said in an interview. "To say truckers love the president, for what reason? What has he really done for truckers or any average American worker? Please, prove me wrong, Mr. President."
Truckers rally in Texas to protest for transparency, better pay