University of Pennsylvania Warns Reopening States Will Result in 350,000 COVID-19 Deaths By End Of June
A new report by the University of Pennsylvania suggests that relaxing lockdowns across U.S. cities and states could have enormous deadly consequences. Our nation's battle to contain the coronavirus, which has infected over 1.1 million people while killing more than 68,000+ people.
May 3, 2020
COVID-19 Coronavirus Outbreak – World StatisticsEmail
| | |
| --- | --- |
| Coronavirus Cases: | 3,506,360 |
| Closed Cases: | 1,477,926 |
| Deaths: | 248,146 |
| Recovered: | 1,129,780 |
| Currently Infected Patients | 2,131,387 |
| | |
| | |
United States
| | |
| --- | --- |
| Total Coronavirus Cases: | 1,151,109 |
| Active Cases: | 919,636 |
| Closed Cases: | 241,173 |
| Deaths: | 67,448 |
| Recovered: | 173,725 |
I have pounded the expectation set by President Trump over his estimates to the number of likely fatalities that could result from this pandemic. Trump's repeatedly revised fatality count on camera projected 65,000; perhaps 60,000 or even just 50,000 would fall, victim. His original projection between 100,000 and 240,000 was more believable.
I've pointed out at the current rate of fatalities could be over 200,000 deaths by Election Day, November 3, 2020. Now the Washington Post is reporting that according to the University of Pennsylvania Wharton Budget Model (PWBM): re-opening states will result in an additional 233,000 deaths from the virus — even if states don't re-open at all and with social distancing rules in place.
The university sets a bottom line warning that if all the states in the union were to re-open, as many as 350,000 people in total would die from coronavirus by the end of June. That large death projection surpasses estimates and models the White House has pointed to from the University of Washington, which put the death toll at roughly 73,000 by the start of August.
With 182 days before the general election, at the current rate of 1,600 deaths taking place on average daily, even if the country doesn't re-open entirely by this year's general election, we could see the number of deaths will reach 350,000.
Kent Smetters, the PWBM's director, said the decision to re-open states is ultimately a…
"… normative judgment that comes down to the statistical value of life."
Smetters went on to say…
"That's not a crude way of saying we put a dollar value on life, but it's the idea that people will take risks all the time for economic reward."
This re-enforces my warnings that the Republican Party of Donald J. Trump has become a death cult. It has adopted the euthanasia policies of NAZI Germany that cruelly imposed health policies that saw fit to murder those too old, too sick, too impaired -- to death. We can all see who is dying en masse, older Americans in nursing homes, minorities, and low wage workers in meat processing plants.
Just partially re-opening America, according to the Wharton's Budget Model, will add 45,000 to the death count and projects that the U.S.'s death toll from COVID-19 will top 222,000. Trump recognizes that by Election Day, I may be right, and there are likely to be 5 million Americans infected with the coronavirus. As many as 350,000 will have died by Election Day. That's why he is now claiming he saved hundreds of thousands of U.S. citizens. Even as much as 2 million lives, because of his "spectacular response" to the pandemic.
Trump's strategy is clear, set the governors up for the blame, and deny he was responsible for either the enormous death count and economic damage for his late and ineffectual response to the pandemic. He'll be blaming the governors as November approaches; the buck doesn't stop with this President.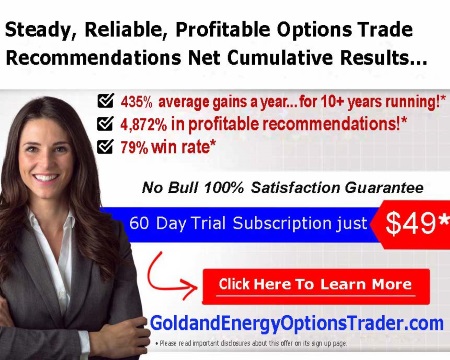 Wall Street hasn't digested these much larger infection and death projections and, as a result, has rallied the Dow Jones to over 24,700 before selling off on Thursday and Friday to close at 23,733. The Dow Jones and other U.S. indexes are not going to hold their rallies from March 23, 2020, if we are heading towards 350,000 fatalities by Election Day.
One of President Trump's key economic advisors appeared on Friday in an interview and admitted that the official count of unemployed isn't the official 30 million being used but is now over 40 million. That number may be short by another 10 million additional unemployment claims in the next few weeks.
As I read the University of Pennsylvania model, I find just three assumptions not believable. First, he reports claims the policy of re-opening states would provide a much needed economic boost…
"Almost all net job losses between May 1 and June 30 would be eliminated."
It's an absurd claim, and you would have to believe in trolls, unicorns, and guardian angels to think that a partial or complete re-opening of the country would mean enough economic activity to undo the job losses that will occur in May and June. It ignores that paranoia of consumers to believe that business would gear up while the number of COVID-19 deaths soars.
Another assumption that looks like wishful thinking is keeping stay at home orders in place would result in a growth contraction of 11.6% year over year according to the PWBM model. The data from the model supposedly found opening the states would curb some of that decline somewhat, paring back the downturn to 10.1% year over year. I'm sorry both numbers are way off. We are looking at an economic disruption as high as 20% year over year. How do I come to this conclusion?
Wharton's data found that the state lockdowns will result in a more dramatic increase in unemployment, boosting the total of unemployed to nearly 50 million. We are already at 40 million unemployed in three weeks; we will be at 50 million even with partial re-opening will not blunt that impact substantially.
The PWBM model aims to quantify the trade-off to the economic benefits of re-opening states amid the coronavirus pandemic that has killed nearly 240,000 people worldwide, with 68,000 deaths in the United States as of today. These counts could erroneously be off by as much as 50% because of COVID-19 deaths attributed to other sources.