Donald Trump's administration's stated goals for settling the current trade confrontation with China are not likely to be reached if the Trump continues his current path. The latest round of trade talks between the United States and China clearly show that the U.S. does not understand either modern China or its 5,000 years of cultural history.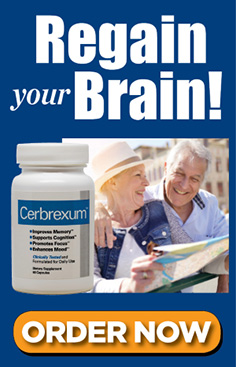 Like Trump's negotiating strategy with Canada that was revealed by his comments to Bloomberg last week, the Trump administration is intentionally making it impossible for Chinese President Xi Jinping to reach a deal on trade. Trump's use of the art of negotiation means that the tariff-for-tariff struggle between the two countries is not likely to and anytime soon.
Xi has recently tightened his grip on power dramatically in China. This means China's diplomatic and economic initiatives are becoming closely associated with him personally. The White House does not seem to understand this critical fact about modern China. Xi has promised the "Chinese Dream," a flourishing future with unlimited new opportunities at home, while in foreign policy, he has marketed himself as China's champion of global interests and the person to resist the West in order to restore the country to its former glory.
This image does, however, come with two problems. Xi must keep China's economy growing, raising income and generating jobs, while also avoiding any setbacks on the world stage that could be potentially humiliating, especially any exacted by a Western country.
Special: Imagine a options trading service that has delivered over 4,872% in winning trade recommendations over 11 years. That's 442% a year in winning trade recommendations. Check it out! Just $49 for the first 60 days!

It could be argued that this should motivate Xi to reach trade agreements as soon as possible. U.S. tariffs on Chinese exports will, after all, hamper China's economy while it is already heavily indebted and slowing.
Xi's thinking is, however, more likely the opposite —it is too dangerous to do this deal. Xi represents himself and the Communist Party as China's economic saviors, and he is pushing the country's state-led economic hard, focusing on industrial policies that aim to upgrade technology and manufacturing companies, as characterized by the "Made in China 2025" program. The primary objective of Trump's demands is these industrial policies, as the U.S. feels they give Chinese companies an unfair advantage in international markets.
Xi is however not able to negotiate on China's industrial policies, as they are connected to his larger political message, while also being too crucial for the government's agenda. This is the reason why Chinese officials at the trade talks are attempting to move the focus to things like deficit reduction, which is less sensitive. Xi's image won't be tarnished if China buys more American soybeans, but limiting the industrial program would.
The Trump administration's bombastic approach makes the talks themselves a diplomatic minefield for Xi as it paints him into a corner. If he were to make a significant concession, it could appear as if he's giving in to US bullying, something that would deal an unacceptable blow to his status. It is likely that Xi is currently even more sensitive to such an insult than he usually would be. The so-called Belt and Road infrastructure program, Xi's initiative with a high international profile, had recently come under heavy fire when Malaysia's prime minister informed Xi that he intended to defer projects that were critical elements to this program.
Special: No really, 4,872% in winning options trades, 442% a year and you can start to subscribe with a 100% No Bull Guarantee for 60 days -- $49!
Xi does have a secure grip on power at the moment and does not have to face elections, meaning he only has to worry about public opinion to a certain degree. He does, however, have an implicit agreement with the Chinese people: In return for accepting his severe rule, they expect to become a respected, wealthy superpower. If this unwritten contract fails, the justification for Xi's government goes with it.
The fact that Trump is involved emphasizes Xi's risks should he decide to do a deal. If the flip-flopping and erratic president defaults on any agreement as he often does, Xi will lose face. Xi could well feel that there's no reason for him to take such a risk. As Trump is currently enmeshed in potential legal trouble and escalating scandals at home, and especially with midterm elections on the not-too-distant horizon, Xi could quickly determine that Trump will shortly become weaker, as will his negotiating position.
Trump needs to change his approach if he's serious about reaching a compromise. If he tones down the bombast, ends the smirking and offers several concessions, this may offer Xi the opportunity to market the trade agreements as a win to his domestic audience. If the White House, however, continues to dig in as they are currently doing, it is likely that the standoff will continue. Whatever Trump believes his economic advantage is, in the long run, the trade war is a test of political will, and Trump will likely lose the battle.