Turkey's President Erdogan is not backing down in his standoff with the USA that upset markets. Investors are concerned about Turkey's slide to a full-scale financial crisis, and the only question remaining is how far it will go.
During a rally in the Black Sea port of Ordu, Erdogan accused the U.S. of exchanging a strategic NATO ally for a priest, and added that Turkey can't be tamed with threats. This statement refers to the US sanctioning Turkey for imprisoning an American pastor.
The lira dropped sharply on Friday sending ripples through international markets, while tensions flare between the NATO allies. The lira fell by 17% against the dollar, raising concerns that the financial turmoil could spread to Europe and other emerging markets globally.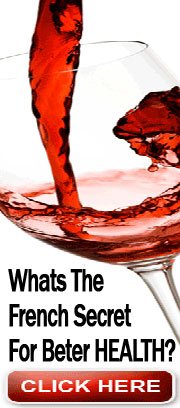 As investors get ready for the lira to resume trading in Asia, focus will stay on Erdogan after various defiant speeches recently. According to state-run Anadolu Agency, he will next stop in Trabzon on his tour of the country.
The most pressing concern for policy makers in Turkey is their financial system that is exposed to shocks from both exchange and interest rates. Knowledgeable individuals claim that BDDK, the banking regulator has asked banks to look at the potential impact and has scheduled calls with these. BDDK however claims that no meetings were scheduled and that the reviews were purely routine.
A strategist at Brown Brothers Harriman & Co. in New York, Win Thin, describes this as a classic currency crisis that is likely to morph into a liquidity and debt crisis as a result of policy mistakes. Markets have to prepare for corporates defaulting on foreign currency debt and even potential bank failures.
Sanctions from the U.S.
While the spectacular fiasco was triggered by US sanctions against Turkey, several investors are of the opinion that the economy was already moving toward a crash. The policy of growth at any cost has resulted in companies being faced with foreign debt running into billions of dollars, one of the biggest current account deficits globally and inflation that is out of control.
Special: Imagine a options trading service that has delivered over 4,872% in winning trade recommendations over 11 years. That's 442% a year in winning trade recommendations. Check it out! Just $49 for the first 60 days!
With the chaos in Turkey driving fears, investors avoided assets that are deemed risky and looked for safety in bonds of developed nations. Bunds and treasuries rallied. The Argentinian peso, the South African rand and global stocks declined sharply. The euro also dropped against the U.S. dollar by 1.2% due to concerns about European exposure to banks in Turkey.
In a speech in Rize, Erdogan referred to interest rates as tools of exploitation. He added that gold, the euro and the dollar were used as missiles of a war waged against Turkey.
Investors believe Erdogan is preventing the much needed hikes of interest rates that are required to calm the currency and some add that Turkey can only be brought back from the brink by extreme measures. Topics that were previously taboo such as imposing capital controls or an international bailout are now discussed in financial circles, both in Turkey and internationally.
Turkish citizens Alarmed
On Friday, Turkish citizens were increasing foreign currency withdrawals at three different banks in Istanbul, which is an indication of their alarm. Branches often don't have enough foreign currency available for big withdrawals, and the branches were waiting for money to be delivered from headquarters.
Instead of calming markets, speeches by Erdogan's son-in-law, the economic czar, and the President himself had the reverse effect. Erdogan called for fighting what he called a financial attack and asked that the people rather exchange their foreign currencies for liras. The minister, Berat Albayrak, gave a speech that was so general it did not contain any figures or details.
Erdogan's Response
Erdogan responded to the U.S. increasing tariffs on Turkish aluminum and steel on Friday by writing to the New York Times. He listed his objections and threatened to leave the alliance. Erdogan added that if the trend of disrespect and unilateralism did not end, Turkey would look for new allies and friends.
In an interview with the Bild am Sonntag newspaper published Sunday, Peter Altmaier, Germany's Economy Minister said U.S. tariffs levied against goods from China and Turkey create new uncertainties and are putting an end to economic growth.
Special: No really, 4,872% in winning options trades, 442% a year and you can start to subscribe with a 100% No Bull Guarantee for 60 days -- $49!
On Saturday, Erdogan's spokesman, Ibrahim Kalin, tweeted that the U.S. faces the risk of losing Turkey completely.
The financial chaos could spill over and affect the remainder of the economy. Private companies in Turkey have substantial borrowings in foreign currencies and now have debts equivalent to 40% of the annual economic output. Several of Turkey's biggest and well respected corporations have requested restructuring of foreign debt worth billions of dollars in the past year, and more are likely to follow.
A money manager at GAM UK in London, Paul McNamara, said that the only hope of stability in Turkey is the capacity of banks in Turkey to roll over syndicated loans.
Banking shares declined by 37% this year after a 6.4% slide on the stock exchange in Turkey on Friday. Investors now believe that they will be faced with significantly higher interest rates, slowing growth and rising bad debt.
Investors are also of the opinion that the central bank in Turkey will have no choice but to ignore Erdogan's wishes and announce a substantial increase to the 17.75% benchmark rate, simply to stop the free-fall of the currency as it reaches new lows previously unheard of.
A strategist at Nordea Bank AB based in Copenhagen, Morten Lund, said that Turkey needs to hike rates now to prevent the lira from falling any further.
When new tariffs on aluminum and steel were announced in the U.S., Trump tweeted that relations with Turkey were not good at this time.