Trump's War with Dr. Fauci is Going to Get People Killed
Potentially hundreds of thousands of people are going to die from COVID-19 because President Trump is in open revolt against the public, his own administration health experts, and against reality.
July 8, 2020

United States COVID-19 Statistics

Coronavirus Cases:

3,120,481

Active Cases:

1,613,375

Closed Cases:

1,372,806

Deaths:

134,300






New Cases Yesterday: July 7, 2020

9,414

8,631

7,347

3,653

3,406

1,936

1,748

1,359

1,135

972

957

954

907
President Trump is in panic mode. His re-election hopes are growing dimmer by the day.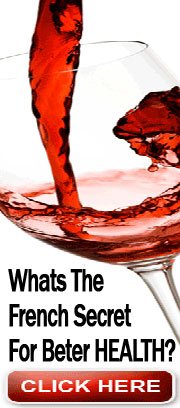 In fact, The Cook Political Report on Wednesday updated its Electoral College forecast to give Joe Biden a decisive edge in the presidential contest, suggesting that November could bring more of "a Democratic tsunami than simply a blue wave." At this point, the Cook is forecasting that former Vice President Biden already has 279 electoral votes leaning towards his being elected the 46th President of the United States.
Cook is also opining that Trump may be "close to the point of no return." Many analysts are insisting that the President has permanently lost the trust of the majority of U.S. voters already.
Trump is so desperate to reopen the U.S. economy in hopes of stimulating a V-shaped economy that he is willing to take the risk of millions of more people getting infected with the coronavirus, even if it means that hundreds of thousands of people die. As of this morning, more than 3 million people were infected, and we are on course to as many as 250,000 fatalities by November 3rd, 2020, Election Day.
Trump's resistance to order, even urging people throughout the country to wear masks to prevent infection, is going to magnify this horrific health crisis. His politicization of wearing masks has him lashing out at Dr. Anthony Fauci, director of the National Institute of Allergy and Infectious Diseases. Trump openly contradicted Dr. Fauci's claim that we're still "knee-deep" in the first wave of the coronavirus pandemic.
Trump wants to pretend that the COVID-19 pandemic is waning, saying in an interview with Greta Van Susteren on Tuesday…
"Well, I think we are in a good place," Trump told Van Susteren. "I disagree with him. Dr. Fauci said, don't wear masks, and now he says to wear them. And he said numerous things. Don't close off China. Don't ban China. I did it anyway. I didn't listen to my experts, and I banned China. We would have been in much worse shape. You wouldn't believe the number of deaths more we would have had if we didn't do the ban. And then we banned Europe also when Italy and the various countries were in such trouble. So, we've done a good job. I think we are going to be in two, three, four weeks, by the time we next speak, I think we're going to be in very good shape."
While it's true medical experts, including Dr. Fauci and the Trump's Surgeon General, have gotten some things wrong, including their saying mask-wearing would not help prevent infection was an enormous mistake. The fact is once they recognized their error, these and other health experts changed course and realized wearing masks was critical to preventing infections and deaths.
Trump, on the other hand, is not capable of recognizing his mistakes. His ignorance and unwillingness to admit his own mistakes and continual attacks on others for theirs has made this pandemic here in our country, arguably the worst in the world.
Trump's aggressive insistence in premature reopening across the country, has led to a deadly surge of COVID-19 cases. Dr. Fauci has warned that we could see as many as 100,000 daily infections if we don't act quickly to suppress the surge underway.
"The current state is really not good. We have been in a situation where we were averaging 20,000 new cases a day. Two days, it was at 57,500. So within a period of a week and a half, we've almost doubled the number of cases."
The split between Dr. Fauci and President Trump started when they were still holding daily coronavirus task force briefings. Trump was singing the praises of hydroxychloroquine to fight COVID-19 as a potential miracle cure, while Fauci urged caution.
Fauci has also criticized another of President Trump's current favorite talking points. Trump has repeatedly pointed out that, even though reported coronavirus cases have surged to levels never before recorded, the daily death figures have not returned to their early highs…
"If you look at the chart of deaths, deaths are way down," Trump said Tuesday."
Fauci has warned against this "lower death rate' argument he, Dr. Deborah Birx, and Vice President Pence warned governors on Tuesday that the outbreaks are accelerating at a worrying rate.
Dr. Fauci insistence that it's a false narrative to take comfort in a lower rate of death warned at an online event with Sen. Doug Jones (D-AL).
"There are so many other things that are dangerous and bad about the virus. Don't get into a false complacency."
President Trump is unfazed by the warnings from Dr. Fauci and other experts and, as a result, is ignoring the surging number of infections as if he can wish it away. His ignoring the reality of the infectious nature and accelerating infections – is going to lead to thousands of needless deaths.
Upset By Fauci's Message On COVID-19, Trump, Right-Wing Media Attack The Messenger | MSNBC