Trump's Twitter Account: Should Be Shut-Down Immediately
Trump attacks Joe Scarborough using Twitter
Bullying, intentional lying, threats, and extortion isn't allowed by Twitter unless you're President Donald Trump. Twitter is openly supporting Trump's authoritarian agenda by ignoring its own rules.
Opinion
The next President of the United States should make it clear to his Attorney General he wants a full investigation into Twitter and its CEO Jack Dorsey on its complicity in, taking no action on President Trump's hundreds of lies, bullying comments, and extortion Tweets.
Timothy Klausutis, the husband of Lori Klausutis, who died suddenly due to an undiagnosed health problem in 2001, was a Congressional aide to Joe Scarborough. Her widower wrote a letter to Twitter CEO Jack Dorsey last week explaining there was no truth to the murder conspiracy that Trump was Tweeting and asked very simply…
"My request is simple: Please delete these tweets."
Timothy Klausuti's wife died in 2001 while serving as a staff member to Joe Scarborough, who was then a congressman from Florida…
Trump inaccurately calls 2001 death - 2 YEARS AGO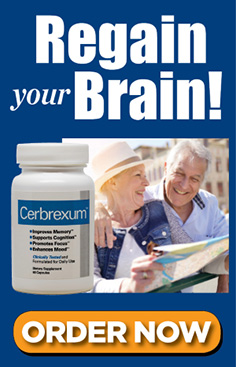 Over the Memorial Day weekend, the President showed his blatant disregard for the truth to further his deceitful campaign rhetoric by unfairly discrediting Joe Scarborough. Trump has been a critic of Scarborough for several years on Twitter by lying and inventing conspiracies out of thin air. If any other person used Twitter in this matter to convey false information to create a deception, Jack Dorsey and Twitter would have banned them from Twitter for life.
Timothy Klausutis had his fill of the nonstop lying involving his deceased wife. He sent a letter to Jack Dorsey pointing out his wife had an undiagnosed heart condition and fell and hit her head at work, a conclusion the coroner reached following an investigation. In his letter, he wrote...
"I'm asking you to intervene in this instance because the president of the United States has taken something that does not belong to him — the memory of my dead wife — and perverted it for perceived political gain."
In his letter to Dorsey, Klausutis argued that Donald Trump and Donald Trump Junior's tweets violate Twitter's terms of service….
"An ordinary user like me would be banished from the platform for such a tweet, but I am only asking that these tweets be removed…The frequency, intensity, ugliness, and promulgation of these horrifying lies ever increase on the internet."
"These conspiracy theorists, including most recently the president of the United States, continue to spread their bile and misinformation on your platform disparaging the memory of my wife and our marriage."
A spokesperson for Twitter has told those from the press asking for comment that they would be updating their policies, but Trump's tweets were not removed...
"We are deeply sorry about the pain these statements, and the attention they are drawing, are causing the family…We've been working to expand existing product features and policies so we can more effectively address things like this going forward, and we hope to have those changes in place shortly."
Twitter should face criminal charges or at least be exposed to both government fines and civil suit because everyone in the United States watching this abuse understands President Trump has weaponized Lori Klausuti's death to cause harm to Scarborough intentionally. But it has also caused emotional damage to her husband that has no political involvement in Trump's vendetta against the morning show host. All this because Trump needs to inflict retaliatory harm to anyone who comments about him.
President Trump and his son's lashing out at the host by claiming that the case is a "cold case," even though it is not…
"A blow to her head? Body found under his desk? Left Congress suddenly? Big topic of discussion in Florida… and, he's a Nut Job (with bad ratings). Keep digging; use forensic geniuses!"
This morning as The New York Times column covering the ongoing Trumpian attacks and the Twitter controversy, President Trump tweeted at 8:53 AM ET…
"The opening of a Cold Case against Psycho Joe Scarborough."
Then it was suddenly deleted as if the President was starting to realize the public outpouring of disgust might lead to Jack Dorsey to decide to delete the President and his sons Tweeted lies surrounding Lori Klausutis might act as a catalyst to suspend his Twitter account.
Then about a half-hour later, Trump decided to go ahead and continued to purposely and knowingly misrepresent the circumstances surrounding Lori Klausutis' death as a mystery…
"The opening of a Cold Case against Psycho Joe Scarborough was not a Donald Trump original thought; this has been going on for years, long before I joined the chorus. In 2016 when Joe & his wacky future ex-wife, Mika, would endlessly interview me, I would always be thinking about whether or not Joe could have done such a horrible thing?"
"Maybe or maybe not, but I find Joe to be a total Nut Job, and I knew him well, far better than most. So many unanswered & obvious questions, but I won't bring them up now! Law enforcement eventually will?"
Last week, Morning Joe co-host Mika Brzezinski, Scarborough's wife, called on Twitter's Dorsey to do something about the nonstop harassment, calling the President's Tweet "sick" when Trump Tweeted about Klausutis' death,
This morning Joe Scarborough brought up Timothy Klausuti's letter to Jack Dorsey on Morning Joe, and Mika Brzezinski read it in full. They noted that New York Times column made comparisons to what families of the Sandy Hook shootings have had to endure amid conspiracy claims, including those coming from Alex Jones, as well as the family of Seth Rich, the former Democratic National Committee staffer.
"It is unspeakably cruel, whether it is the president or people following the president," Scarborough said. "
"These are not public figures, nor have they ever been public figures."
Trump pushes conspiracy theory about MSNBC host