Trump's Accountant Fingered by the Former President in 2007
During a 2007 deposition, more than a decade ago, when lawyers asked Donald J. Trump to identify who estimated values on some of his signature properties for the purposes of taxes, property insurance, and bank loans, Trump pointed to his long-time accountant, Allen Weisselberg.
Trump's decision to answer a fundamental question as to who valued his properties posed during a defamation lawsuit he brought against a journalist, a case that hinged on whether Trump had inflated the value of his business empire. At the time, Trump had no idea that his answer, under oath, could someday be key in his being criminally prosecuted. Trump's answer…
"I think ultimately probably Mr. Weisselberg, I never got too much involved, other than I would give my opinion."
The answer is especially laughable when you consider how many times in 2015 and 2016 while running for the Presidency how often he bragged he was "really rich."
A Judge dismissed the defamation suit filed by Trump against the journalist, but pandora's box was opened. Trump's deposition and interrogatories from that legal battle put in the court record the challenges facing Alan Weisselberg, 73, Trump's long-time accountant, as he comes under focus by Manhattan District Attorney Cyrus Vance's investigation. The focus is whether the former U.S. President and his Trump Organization committed financial crimes.
No one has been more involved in the former President's finances as Weisselberg. Weisselberg, a trusted figure in Trump's family business, began working for Trump's father, Fred, in 1973 at the company's Brooklyn office, paying bills and tracking apartment towers' rental payments.
According to Reuters and other news organizations, legal experts and a source familiar with the criminal investigation insist the Manhattan prosecutors' intend to flip Allen Weisselberg into a cooperation agreement and assist them with the probe into Trump's dealings.
A spokesman for the Manhattan DA Cyrus Vance declined to comment. Lawyers for Weisselberg and Trump also did not respond to requests for comment by Reuters.
The Manhattan district attorney's office, in an August filing, acknowledged that it was is investigating…
"Possibly extensive and protracted criminal conduct at the Trump Organization."
However, the Manhattan DA has not fully disclosed the scope of the probe. He said "mountainous" misconduct allegations could justify a grand jury probe into possible tax fraud, insurance fraud, and falsifying business records in a September filing. The investigation is complicated by a civil investigation by New York Attorney General Letitia James. He is also examining whether Trump misrepresented the value of his assets for tax benefits, among other potential violations.
Allen Weisselberg's unique position within the Trump Organization makes him one of a very small number of non-family members who could provide prosecutors with crucial evidence of intent to commit fraud.
According to legal experts, Trump's attempt back in 2007 may be a precursor of Trump trying to put distance between himself and any controversial valuations of his properties and businesses by fingering Allen Weisselberg as the responsible party and financial gatekeeper. According to Michael Bachner, a defense attorney who once worked as a prosecutor with Vance in the Manhattan office…
"It may very well be that Weisselberg will be Trump's defense in a criminal case."
Trump's criminal defense lawyers may need to argue Trump relied entirely on his accountants' and lawyers' advice, including Weisselberg. This would mean Trump would be literally blaming Weisselberg is responsible for any fraudulent dealings, reporting and or fraud. This could weigh heavy in persuading Weisselberg to make a deal with prosecutors and hands them a criminal conviction of Trump. Michael Bachner was quoted by Reuters as saying…
"If I'm Trump, I've got to be nervous about this."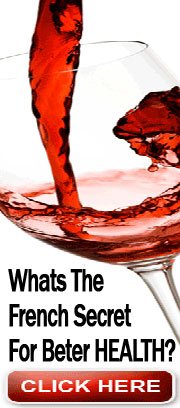 According to Reuters, the source familiar with the investigation said that, in addition to scrutinizing Weisselberg, prosecutors also asked questions about Weisselberg's sons, who also had connections with Trump. They are Jack Weisselberg, a director at Ladder Capital - a real estate investment firm that's been a creditor for four Trump properties - and Barry Weisselberg, who managed skating rinks under Trump contracts with New York City – and does involve a good deal of cash transactions.
Manhattan DA Cyrus Vance may have enough on Alan Weisselberg's sons to compel him to turn against the former President. How dangerous could Weisselberg's testimony be?
Barbara Res, one of Trump's former construction managers, has been quoted in the past as saying Weisselberg was part of the Trump family's inner circle but always stayed in the background…
"He was the only one of the executives who would refer to Donald as Mr. Trump. He was that kind of guy."
Res also said in more than one interview with the press that Trump trusted Allen Weisselberg as a pair of eyes to make sure Trump's other accountants and lawyers were doing their jobs….
"Allen wouldn't go outside the company, Allen wouldn't talk; Allen could be trusted to keep things quiet."
Yet, this loyalty has led to what may ultimately be seen by a jury considering criminal charges against Weisselberg as evidence of his being part of a long-standing series of criminal conspiracies.
Donald J. Trump's former lawyer and fixer, Michael Cohen, admitted in court during his pleading that he arranged for a hush-money payment to porn actress Stormy Daniels through Allen Weisselberg, and it was Trump's accountant that cut the checks. Cohen also testified to this relationship and Weisselberg's involvement in the scheme in a February 2019 Congressional hearing.
Those watching these events must keep in mind that Weisselberg obtained limited immunity from federal prosecutors to provide information in the investigation that targeted Cohen; he was not charged with wrongdoing. Cohen pleaded guilty to tax evasion and campaign finance violations. However, the extent of Weisselberg's cooperation is still a secret. As each day passes, the Manhattan DA's chances of seeking a court order granting him access to Weisselberg's testimony in that federal case against Cohen increases.
During the 2019 Congressional hearing, Michael Cohen identified Weisselberg as one of the Trump executives who knew that Trump inflated assets in insurance companies' statements to reduce premiums. In doing so, he put Weisselberg in the crosshairs of possible federal prosecution.
When Democratic Representative Alexandria Ocasio-Cortez questioned Cohen, the former Trump lawyer said he could not confirm a New York Times report on whether Trump under-reported values on inherited real estate to reduce his taxes. This promoted the Congresswomen to ask…
"Who would know the answers to those questions?"
"Allen Weisselberg,"
While all this is unfolding, it's apparent that the Southern District of New York, a powerful arm of the Department of Justice, is now refocusing on investigating and prosecuting another of Trump's attorney's Rudy Giuliani. One can only wonder if Giuliani will roll on the former President now that he can't pardon him.
Turmoil At U.S. Attorneys' Office In D.C. Complicates Jan 6 Investigations | Rachel Maddow | MSNBC