Trump White House to Unemployed and U.S Economy: Drop Dead!
Tens of millions of people are on the edge of a financial cliff. They will fall off tomorrow when unemployment benefits, including the $600 a week emergency subsidy comes to an end.
July 30, 2020

United States COVID-19 Statistics






Coronavirus Cases:

4,603,738

Active Cases:

2,197,318

Recovered:

2,255,763

Deaths:

154,591






New Cases Yesterday: July 29, 2020

10,609

9,446

9,217

3,271

2,339

1,778

1,737

1,735

1,715

1,547

1,505

1,416

1,393

1,363

US Military

1,165

1,016

999

870

870

855

848

798

787

761

Veteran Affairs

727

723

666

621

604

601

502
White House Chief of Staff Mark Meadows told reporters on Capitol Hill after meetings with Democratic leaders…
"I'm not optimistic we'll reach any kind of comprehensive deal."
"No deal certainly becomes a greater possibility the longer these negotiations take."
Leaving that same meeting with Senate Minority Leader Chuck Schumer (D-NY), Speaker of the House Nancy Pelosi (D-CA), and Treasury Secretary Steven Mnuchin, Meadows said he didn't "know that anything" would prompt a deal…
"We're nowhere close to a deal; it means enhanced unemployment insurance provisions will expire."
The United States is on the verge of 4.6 million coronavirus cases and 155,000 fatalities with experts estimating there could be as many as 46 million people infected and as many as 400,000 could die before the end of the year.
The damage to the U.S. economy was accentuated by the worst quarterly GDP report on record, with second-quarter GDP having contracted 32.9% on a quarter over quarter, annualized basis. This second-quarter report covers the April to June period. With the coronavirus surging in more than 21 states and many are surpassing all previous infection and death numbers, it's beginning to look as if additional forced business closures, social distancing, and a national shutdown may be needed to get this coronavirus pandemic under control. Experts are already demanding that 13 states be shut down completely to prevent a meltdown.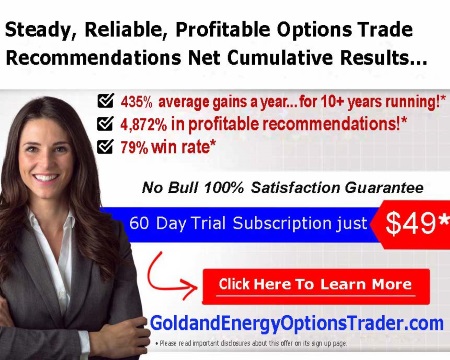 This morning the release of the Labor Department's weekly numbers on new unemployment insurance claims, something President promised would look much better, earlier in the week while campaigning, showed a second straight increase in new jobless claims to 1.434 million, underscoring the reality that U.S. economy is going backward as many states are suffering resurgence in coronavirus cases.
President Trump contending with all this bad news attempted to divert attention from the worsening economic crisis by suggesting the November election be postponed. While only Congress can legally change the date of the Presidential Election, Attorney General Bill Barr, said the DOJ could delay the election if it had to be done. That was a lie like many this corrupt Attorney General has offered since being sworn into office. Only Congress can change the date of an election, and that's not going to happen just because Trump is panicked by the prospect of losing the election in a landslide.
The markets reacted to all the bad news by opening more than 400 points down this morning. It's recovered almost 200 points, but the re-action of Wall Street is an indication of the danger of another enormous stock market crash that we believe will lie ahead if the Republican Senate and White House continue to refuse to pass the $3 Trillion Heroes Act passed by the House of Representatives more than two months ago.
The standoff is being caused by 50% of the Republican Senate caucus that is refusing to spend any more money. It's a return to the "Tea Party" mentality that existed before Donald Trump was elected. Their strategy of insisting on a much smaller bill that includes pork-barrel projects favored by President Trump and a legal immunization for companies being sued by employees over Covid-19 illness contracted in the workplace have ZERO chance of passing the Democratic-controlled House of Representatives.
Nancy Pelosi may be persuaded to pass an emergency extension to the Cares Act that would extend the ban on evictions from federally financed housing and the $600 unemployment subsidy. But that would include none of the GOP and White House demands, according to WallStreetRebel.com sources in Washington.
Astoundingly, the Republican-controlled Senate plans to go on vacation even if no legislation is passed as tens of millions of people start falling off the financial cliff. Ironically this could end up guaranteeing the election of former VP Joseph Biden as President with as many as 20 extra seats in the House of Representatives and as many as 60 seats and absolute control of the U.S. Senate. The key is to not only win the Senate but gain a veto-proof majority. This rests in Biden's ability able to win the election by 12-14 points. President Reagan in the 1980 election won by a 12% majority and carried with him 12 Senate seats.
This morning it has been reported that the Trump campaign is holding back money from the Republican National Committee and their House incumbents. Also, they have pulled all of its advertising out of the critical state of Michigan, realizing they have no chance of winning the state's 16 electoral votes on November 3rd, 2020, Election Day.
The Biden campaign, on the other hand, is expanding its T.V. and social media campaign to include big spending in Ohio, Iowa, Pennsylvania, Wisconsin, Florida, and its staff is chortling about spending big money in Texas, Georgia, Montana, and South Carolina.

Assuming five states that are toss ups Joe Biden would be elected President today with 362 Electoral votes but also has a reasonable chance to win 63 of the 72 electoral votes. That's 92 electoral votes more than Biden needs to unseat President Trump.
Joe Biden For President: America Is An Idea