Reports the Trump administration is nearing a deal with Mexico on an updated North American Free Trade Agreement (NAFTA), but difficult issues are preventing even negotiating with Canada, the third party in the trilateral trade agreement.
The Trump Administration is pulling out all the stops in trying to renegotiate the North American Free Trade Agreement with both Mexico and Canada despite threats by President Trump repeatedly to withdraw from the trade pact completely since he was a candidate.
Initially, Trump has promised his constituency that any revised agreement with Mexico would include their funding of the border wall. Sources close to the negotiations indicate that Trump's negotiators have dropped that demand.
Mexico and the U.S. are making every effort to put a deal together quickly so that any agreement is locked before Mexico's New Leftist president takes office, and at the same time before the U.S. midterm elections. Given the myriad of scandals entwining President Trump's administration – any win he can deliver before election days would be helpful in retaining some Congressional and Senate seats.
Reaching a deal with Canada before the U.S. mid-term elections that would finalize an update of the 24-year-old trilateral trade agreement is one thing. Finalizing the deal with Canada would be another. There are no current negotiations underway with Canada. Trump Administration officials insist that as soon as a deal is worked out with Mexico that will return to the bargaining table with Canada once the U.S. and Mexico settle their differences.
Lori Wallach, director of Public Citizen's Global Trade Watch, warns that Canada may not be in the same kind of rush to get to a deal on NAFTA that Trump Administration. Given the ranker and tensions created over the past year between President Trump and Canadian Prime Minister Justin Trudeau, and the foul mood and poor opinion Canada's electorate. A vast majority in Canada sees Trump's denial of exempting Canada from steel and aluminum tariffs, and Trump's harsh criticisms of Justin Trudeau are seen as strong-arm tactics designed to unfair extract trade concessions from Canada.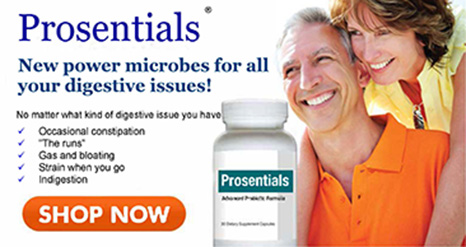 Keep in mind an agreement was literally negotiated and ready for signing, and then Vice President Pence then insisted the deal negotiated had to an automatic five-year termination. That created the fireworks that have lead to no agreement getting signed.
Confidential sources however now are now saying the two sides have largely agreed on two key breakthrough provisions of the new deal they say will pave the way to a final deal …
Breakthrough #1: New rules on an auto trade that could boost investment in the U.S. and could reduce domestic jobs loses to Mexico and increase car production investment in the United States.
Breakthrough #2: New rules that will make it easier for the U.S. to press anti-dumping claims against seasonal produce like tomatoes from Mexico both top priorities for the White House.
Sources say these two agreements are helping United States trade representative, Robert Lighthizer to show greater flexibility in making the agreement one that has no automatic time termination. Still, there are still severe problems in finalizing this revised NAFTA deal.
The negotiations between Mexico and the United States that have not included Canada could doom the agreement. Many trade experts caution that without parallel discussions with Canadian officials —could backfire. Daniel Ujczo, an international trade lawyer who specializes in Canada-U.S. affairs at the law firm Dickinson Wright points out...
"I think the Trump administration is playing a risky game if you have a final deal with Mexico and you present it (to Canada) as a fait accompli."
The rush to get a deal signed and approved between the three nations also faces the problem of U.S. congressional rules on such treaties. Any deal among the countries would require a 90-day period between the administration's notification of an agreement and the actual signing of an agreement.
This presents a huge problem. Any revised NAFTA agreement has to be announced by the end of August to make sure the 90 days to pass in time for the current Mexican president, Enrique Peña Nieto, to sign the pact. Mexico's new president, Andrés Manuel Lopez Obrador, was elected in July and takes the oath of office December 1st and he may decide the deal reached doesn't suit him or his administration.
The other timing issue, even if an agreement can be reached it would leave just two weeks for Lighthizer and his team to reach an accord with their Canadian counterparts. Most experts familiar with what's needed to get a deal done at this point between Canada and the United States are warning that unless the Unit States decides to cave on most if not all of its demands, Canada is not likely to rush into a deal.
Canada, for example, may not have a significant issue on the new auto rules but is expected to hold hard and fast on two major U.S. demands. Trump wants to pry open Canada's restricted dairy market and do away with an existing NAFTA provision that allows Canada to challenge U.S. anti-dumping claims through an independent panel. The United States would have to give up some serious concessions to Canada at this point to get what they want.
There's also another timing roadblock. Here in the United States, we have a very lengthy process that includes a period of public review and economic assessment by the U.S. International Trade Commission. This means any deal that any three-way preliminary agreement reached wouldn't be voted on by U.S. lawmakers until next year after a new Congress is seated.
Stephen Orava, a trade lawyer at King & Spalding in Washington, points out that if the administration can land a reasonable agreement on a new NAFTA…
"it will validate their approach to U.S. trade policy is effective and generating results and worthwhile."
Orava is likely right but many analysts closely monitoring the resurgent talks between the U.S. and Mexican trade officials insist that as the two countries attempt to work out terms of a final agreement - the deal still could unravel. Intervention by President Trump or by ice President Pence could easily scuttle any deal even after its reached.
According to press reports the major issues being discussed by Mexico and the United States center on NAFTA's auto and auto parts rules. This shouldn't surprise anyone as automobiles, and auto parts account for the most prominent trade among the three NAFTA nations. Trump and his supporters blame NAFTA for the U.S. trade deficit with Mexico and insist hundreds of thousands of domestic manufacturing jobs have been lost as a result.
The current NAFTA agreement requires that at least 62.5% of the of cars coming from North America qualify for zero tariffs; anything lower than that threshold subjects a vehicle to a 2.5% tariff for cars and 25% on trucks and sport utility vehicles.
During the current talks, Mexico would be agreeable to raising that to 70 percent or higher and would include a new rule of origin for steel and aluminum in vehicles.