Twitter
Proudly saying Black Lives Matter and calling for the need for many voices to speak out against brutality and justice. Senator Romney took a stand steeped in his religious faith. Shame on the remaining sitting GOP Senators that don't take a knee, march in protest, or speak out.
A funny thing happened on the way to a social and political revolution.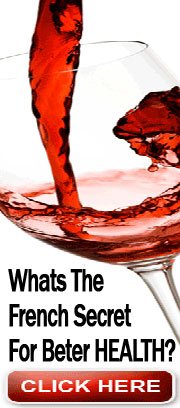 Police and other law enforcement officers are joining the protestors across this nation over the last three days.
The police are joining in and dancing, chanting, singing, and declaring its time to end the racism and to allow people of color to breathe. The protests like the one on Monday, June 1, 2020, in Lafayette Park in front of St. John's Episcopal Church have been peaceful. Peaceful demonstrations were sustained without having to resort to concussion bombs, rubber and pepper bullets, tear gas, and weapons of war that was unleashed by Attorney General Barr.
Perhaps seeing the evil man can dispense to his fellow citizens was enough of the authoritarian fascist military state Donald J. Trump would impose has changed millions of hearts and encouraged men and women who follow their better angels. One of those was Senator Mitt Romney wearing a face mask with just a few staff members, and no visible security protection joined the protest march in Washington D.C. When asked why he was taking part, he immediately said…
"Black Lives Matter, there should be many voices speaking out against racism and brutality."
Romney voted in January to convict President J. Trump of one of the two impeachment articles brought by the House of Representatives. He said at the time his decision to vote to remove the President from office was driven by his deep faith in God to whom he swore an oath when becoming a United States Senator that he would protest and defend the Constitution from enemies foreign and domestic. To vote any other way would have violated his oath to God.
The simple truth is there are no police forces, sheriff offices, or any law enforcement organization anywhere in the United States that wants what happened to George Floyd in their jurisdictions. There's a recognition there is an epidemic of racism coursing through the veins of law enforcement that must be extinguished.
The blue 'blue wall of silence' that has always stood in the way of police reform is starting to crack throughout the country. There's the recognition that wearing a badge or holding law enforcement identification isn't a license to be lawless. The video of Trump's madness on Monday night across from the White House has tipped the scales enough that law enforcement is admitting thousands of injustices being committed, driven by racism, and they want it stopped.
So instead of riots, we will likely see the peaceful protests grow in size. It's a sort of cathartic purge of frustration amid the coronavirus pandemic to march in hopes of a better nation.
President Trump should take notice. If a 70+-year-old Republican U.S. Senator feels safe enough to join a protest in Washington D.C., and to speak out is why Romney is a profile in courage, and he's President Chaos.
If the polls hold up or continue to get worse for Trump's re-election and the chances Republicans retaining power in the Senate. Mitt Romney may become one of the most powerful men in Washington. A Conservative that is willing to do what's right for the country, ready to work towards a better American future - a nice contrast to the chaos the last 3 ½ years.

Mitt Romney Marches In Black Lives Matter Protest | Morning Joe | MSNBC