President Trump was humiliated during his Wednesday coronavirus task force briefing when his assertions over the danger of another coronavirus returning in the fall were contradicted after he asked his experts to come to the podium.
President Trump stepped to the microphone and repeated the claim he has sent out earlier on Wednesday that CNN misquoted CDC Director Robert Redfield on COVID-19, and he will be putting out a statement. Showing more signs of dementia, cognitive decline, and desperation, Trump blamed the supposed misquote on CNN when it was the Washington Post that had conducted the interview.
No statement was put out by the CDC or its Director, but eight hours later, Trump insisted on Redfield attend the daily task force briefing. After insisting CNN quoted, the Director inaccurately. The president then went into a Mr. Magoo rant telling reporters he thinks "it's (coronavirus) not going to come back" later in the year and if it does return, it won't be as bad, he said — "and [it] might not come back at all." Then Trump claimed in the "worst case, embers of coronavirus" along with the seasonal flu.
After making all of these inaccurate assurances, Trump introduced Redfield by again claiming the CDC Director had been "misquoted."
It was clear that Trump was putting Redfield on the spot. Trump again was trying to use the power of the presidency to bend reality and intimidate Redfield into capitulating into endorsing and affirming Trump's lies as being the truth.
But Redfield didn't fold ignoring the mistake attribution of CNN as the source, he simply started by popping Trump's alternate reality balloon by contradicting him by saying…
"I'm accurately quoted in The Washington Post,"
Redfield then emphasized — as he did in the Washington Post interview — that he was talking about the flu and the novel coronavirus combined being a great danger.
Redfield followed up by arguing in a feeble attempt to appease President Trump that he didn't use the word "worse," which the Post's headline used in a paraphrase. But the language he used ("I said it was going to be more difficult and potentially complicated") would seem to add up to things being worse.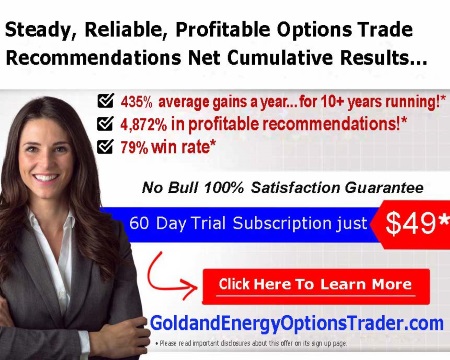 Even with that feeble attempt to give some shred of inaccuracy, the president stood by appearing to present an image that he's assertion has been of press malfeasance had been affirmed. Trump's problem is Redfield is telling the truth about the danger.
Redfield, stuck in reality and not in the dementia of an alternate reality that Trump appears to be locked, knows his facts and history.
The first wave of the 1918 Spanish Flu was a nightmare, much like the COVID-19 disease, but it was the second wave in the Fall of 1918 that proved to be much worse as the result of our country being hit with its annual influenza infections.
So when Redfield told the Washington Post…
"There's a possibility that the assault of the virus on our nation next winter will actually be even more difficult than the one we just went through," CDC Director Robert Redfield said in an interview with The Washington Post. "And when I've said this to others, they kind of put their head back, they don't understand what I mean."
"We're going to have the flu epidemic and the coronavirus epidemic at the same time."
… He was telling the brutal truth. Like in 1918, the Spanish flu and the annual influenza season collided, and as a result, the second wave of the Spanish flu was much worse and took many more lives than the first wave.
Trump then called Dr. Brix and Dr. Fauci. They both affirmed under the glare of the president that the coronavirus would be around in the fall, both hoping to avoid Trump's ire by keeping their comments short and benign as possible.
This isn't the first time President Trump has been humiliated by his health experts by offering too dire a scenario. On February 25, another top CDC official, Nancy Messonnier, made big news by warning that the spread of the virus in the United States was inevitable and that "we need to be preparing for significant disruption in our lives."
While no CDC officials had informed HHS officials in advance of Messonnier's comments back then, and no one from HHS gave any indication immediately afterward that there was any problem. One official was quoted as saying…

"Nobody thought the messages were wrong."
The Washington Post report of Nancy Messonnier's honestly about the impending health crisis did set Trump off:
Trump, watching from abroad while visiting in India, was furious at what he viewed as her alarmist rhetoric, which he feared would further tank the already gyrating markets. Word trickled back that Messonnier's blunt talk was "just too early."
Messonnier's comments also included the alert that stricter countermeasures were needed to combat the spread of the virus. But when the CDC and HHS officials saw how Messonnier's observations had played with Trump, they backed off, bringing him that recommendation.
Here's the key paragraph from the Times's reconstruction:
"Department of Health and Human Services official Robert] Kadlec and other administration officials decided the next day [February 24] to recommend to Mr. Trump that he publicly support the start of these mitigation efforts, such as school closings. But before they could discuss it with the president, who was returning from India, another official went public with a warning, sending the stock market down sharply and angering Mr. Trump. The meeting to brief him on the recommendation was canceled, and it was three weeks before Mr. Trump would reluctantly come around to the need for mitigation."
In other words: Trump's explosive reaction to Nancy Messonnier's honest warning had a material impact on how quickly health officials acted. No one can say with any certainty that following Messonnier's recommendation to prepare for the approach of a pandemic would have changed anything; it is clear that Trump's reaction had a chilling effect on those who should have been pushing to take action. Instead, the measures Messonnier was recommending wouldn't happen until weeks later.
The Redfield situation now very similar, Redfield is concerned about the second wave of the pandemic this winter that he's putting out word early — perhaps in hopes that we can adjust our approach to be ready to deal with that eventuality. Trump is signaling that he refuses to take the warning seriously, and it's not hard to see how that could hamper the preparedness for such a second wave.
There have now been 48,412 deaths in the United States and 854,696 documented infection with as many as 721,599 active infections. We will reach 50,000 fatalities. We are well on our past, President Trump's prediction of 65,000 deaths. A second worse wave may mean that we are again looking at well above 100,000 fatalities.
Right now, Wall Street is ignoring reality and stuck in Trump's alternative reality. The Dow Jones is up 95 points today despite the reality that the United States and more than 180 countries are looking at a pandemic that will continue till a vaccine is invented and distributed to billions of people around the globe. The economic damage of an addition, 4.4 million people, bring the unemployment rate in the U.S. to over 15%, did falter the markets at all since it was with n the range of expectations. Will 30 million or 37 million unemployed rally the market? Are we all living in Trump's alternate reality?
Wall Street Rebel believes the bottom is going to fall out of this market any day, and we'll see the lows of a few weeks ago – and perhaps much lower.
"TOTALLY MISQUOTED"