Tariffs are taxes on Americans. Trump's decision to unilaterally raise taxes on Americans will increase the cost of running farms, factories, and hurt business. These increased costs will be passed on to American families.
By James DiGeorgia
Despite his claims of being a master negotiator, President Trump has so far only shown a clumsy talent for blackmail and extortion.
President Trump escalated the trade war against China yesterday imposing tariffs on $200 billion worth of goods and made it clear he is prepared to dramatically increase tariffs on all Chinese imports.
Mr. Trump, in a statement released late Monday, said he was prepared to "immediately" place tariffs on another $267 billion worth of imports "if China takes retaliatory action against our farmers or other industries."
The latest round of $200 billion in tariffs comes on top of the $50 billion worth already taxed earlier this year. This amounts to almost half of all Chinese imports into the United States will be hit with tariffs of 25% by the first day of the approaching New Year.
U.S. commercial trade organizations, retailers, manufacturers, and a wide swath of other American businesses are all warning the Trump administration these and the previous tariffs imposed on Chinese imports will hurt their profits, hiring, and growth. During six days of public hearings on this round of $200 billion of tariffs, all kinds of large, medium, and small companies warned U.S. officials the U.S. no longer has the capacity to produce replacement products for the Chinese imports that would be hit by tariffs.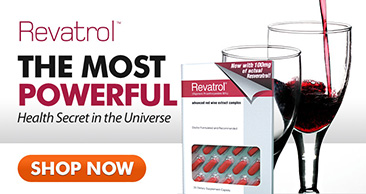 U.S. economists of all political ideologies continue to warn the tariffs will chip away at economic growth in the United States.
Morgan Stanley economic researchers are warning this latest round of tariffs –even before the Chinese retaliate – could reduce economic growth in the United States this year by 0.1 percentage point, adding to another 0.1 percentage-point drag from tariffs currently in place. And the effects are likely to grow if China retaliates again as it has threatened to do.
President Trump has made it clear yesterday that the Chinese can only win relief from the tariffs by acceding to the administration's trade demands.
So we are now at the point where the Trump administration isn't looking to negotiate, but instead is demanding unilateral surrender to its terms for trade, i.e., a U.S. policy of blackmail and extortion.
Special: Imagine an options trading service that has delivered over 4,872% in winning trade recommendations over 11 years. That's 442% a year in winning trade recommendations. Check it out! Just $49 for the first 60 days!
The Chinese are not going to capitulate and instead will ignore President Trump's warning and retaliate against the United States. Top Chinese officials have warned that China will likely penalize American companies that rely on Chinese components for phones, cars, televisions, and other products. China's commerce ministry has said that it is ready to put similar tariffs on $60 billion a year of American goods in response to the threat from the United States.
However, China's ability to continue to match U.S. tariffs dollar for dollar will no longer be possible after the next Chinese hike, because China has only imported about a quarter as much as it exports to the United States.
Unable to increase tariffs on US imports isn't the only way China can respond going forward.
The New York Times is quoting James Zimmerman, a longtime lawyer in Beijing and the former four-time chairman of the American Chamber of Commerce in China, as saying…
"The Chinese are livid and drafting their own battle plan — they won't take this sitting down,"
Eswar Prasad, a Cornell economist who specializes in trade issues, was also quoted by the New York Times as saying…
"Washington's view seems to be that tariffs and threats of more tariffs will soften up the Chinese and make them more amenable to negotiations,"
"The evidence that, in response to U.S. bullying tactics, China just stiffens its spine and strikes back with proportionate tariffs against U.S. imports has had no discernible effect on the Trump administration's take-no-prisoners approach to this rapidly escalating trade war."
Gary Shapiro, chief executive of the Consumer Technology Association, said in a statement yesterday…
"Today's retaliatory tariffs are not an effective trade policy and may violate U.S. law …"We urge the administration to reconsider its misguided approach of increasing tariffs, as they are directly paid for by American companies and consumers."
China has big cards to play on the International Scene to undermine the United States like selling U.S. government securities that would send interest rates higher, and the value of the U.S. dollar lower. The Yuan has already slid 7% in relation to the U.S. dollar, which means as we increase tariffs on Chinese goods, we may be helping China offset the increase as the result of the world's currency markets devaluing the Yuan.
If the Chinese start selling the U.S. debt it holds, the Yuan could fall another 18% rendering the effect of the tariffs meaningless. No one wins a trade war, but in this case, Trump's moronic economic policy is literally as useless as trying to empty the water coming in on a sinking ship with gigantic holes.
Deutsche Bank economists Zhiwei Zhang and Yi Xiong estimated in a September analysis that an escalated trade war would shave only a half percentage point off the country's growth. Goods to the United States, they noted, accounted last year for just 12 percent of China's total exports.
"The Chinese authorities likely feel no urgency to give in and agree with all the terms the U.S. side requested," Zhiwei and Yi wrote.
Special: No really, 4,872% in winning options trades, 442% a year and you can start to subscribe with a 100% No Bull Guarantee for 60 days -- $49!
Tim Stratford, former assistant U.S. trade representative and managing partner of the global law firm Covington's Beijing office, predicted at a World Economic Forum panel in Tianjin on Tuesday the fight would see no winner soon.
"They're concerned the U.S. motivation is wanting to keep China down," Stratford said. "I expect, therefore, we're going to have a deadlock for quite some time."
On the North Korea front, trying to negotiate any deal for de-nuclearization with Kim Jung Un without the full support of China amounts to a fool's errand. Worse, the Chinese Navy and Marine forces are likely to become much more aggressive in the Pacific and could start molesting Taiwan to show it won't be pushed around.
Trump's trade war will make for a much more dangerous world and could create a "black swan" event that serves to crush the world's equity markets. Something we at WallStreetRebel.com have been warning about for a few months now.