Trump Infected: Losses All Credibility on COVID-19
President Trump spent last night infecting contributors attending a fundraiser in New Jersey while knowing that he was exposed to the potentially deadly virus by Hope Hicks.

President Donald J. Trump's dismissiveness over the extensive scientific evidence that wearing masks during the coronavirus pandemic saves lives - has finally blown up in his face.

Even after Trump was informed about Hope Hick's positive coronavirus test result as Marine One lifted off to go to Andrews Air Force based to take Air Force One, Trump was defiant. Trump continued on his trip to attend his campaign fundraiser in New Jersey. At the fundraiser, the president and much of his staff reportedly mingled with and took pictures with supporters continuing Trump's policy of not wearing a mask.

Governor of New Jersey Phil Murphy began today urging those who attended the fundraiser at Trump's Bedminster Country Club to get tested -- and quarantine themselves for 14 days.

The insanity and chaos in the Trump White House were accentuated by its Chief of Staff press conference outside the White House in which he appears without a mask. A clear and chosen message by the Chief of Staff to the American people that even after the President and first lady have been infected -- masks are unnecessary.

The irony of the President's infection should not escape the
Centers for Disease Control and Prevention Director Robert R. Redfield reportedly considering resigning his post after he was attacked and undermined by President Trump after he suggested in testimony before Congress that a mask was potentially a better form of protection from Covid-19 than any vaccine.
Trump reportedly has mild symptoms at this point, but one must consider that he weighs approximately 300 pounds, not 244 pounds, as he reports. Besides being morbidly obese, there is anecdotal evidence that he has other health issues. Speculation has been growing based on the public appearances that he may have had a stroke or is in the early stages of having dementia. His weight and health issues added to his being 74 put him at a very high risk of dying due to his Coviod-19 infection.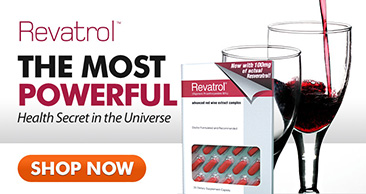 His decision to go ahead with the fundraiser and to choose to risk his supporters and staff lives should be compared to Jim Jones's Jones Town suicide cult. Mr. Trump's decision shows his complete lack of empathy or concern for anyone else around him. His attitude is irresponsible.
With just 32 days left in the Presidential campaign, Trump's infection should shut down all of his short term in-person campaign events. Observers should not be surprised by reports in the coming days that many of those who attended his indoor and outdoor rallies will reveal they were infected at those events. Those rallies should be referred to as "suicide rallies" because of how crowded they have been and how attendees wore few masks.
We are now waiting along with President Trump's inner circle to see how many of them have been infected. Several people, including Mark Meadows, Trump's chief of staff, and Jared Kushner, have tested negative for the virus. However, they were exposed and could still be infected by pre-symptomatic and should with every member of the White House team be in the requisite 14-day quarantine and tested again in the next five days. They may also be infected, but not showing they're infected. Instead, it appears they are ignoring the danger.
Both Rudy Giuliani and Chris Christie, who helped prepare Trump for his dismal debate performance on Tuesday night, have been rumored to be in 14-day quarantine as well. The former governor in New York weighs in excess to 400 pounds, and Giuliani, who is now elderly, could be facing deadly outcomes if they have been infected.
There is a genuine danger that most of the Trump White House team ends up infected, especially the President's inner circle that travels with him and has been photographed frequently in the last four days extensively and clearly shows many of them came into contact with Hope Hick.
Further, on the campaign trail, the Trump inner circle often finds themselves in close quarters to one another; as they move to wait for rooms before and after campaign events as staging and departure areas. The photos of those backstages in recent days also have steadily caught on camera and show no one in that inner the Trump circle wore masks. They don't wear masks because Trump is incredibly contemptuous of their wearing masks.
Trump had planned an intense 32 days of intense campaigning. He and his White House staff's infection with the coronavirus will keep them from going on the road and may prevent countless numbers of his supporters from being infected.
Vice President Biden and his wife Jill have quickly wished the President and first lady a speedy recovery. However, it should be noted that President Trump nor anyone from the administration bothered to inform the former vice president of the health crises even though the President spend 90 minutes yelling and spitting in his direction during Tuesday night's debate.
The President and first lady's infection is a crisis for the Trump campaign. It vindicates Dr. Fauci and Dr. Redfield's frequent warnings that President Trump and his minions have ignored, mocked and called the doctors wrong.
Many political observers are beginning to digest that President Trump's infection constitutes a national security crisis. In the coming days, many will undoubtedly point to Trump et al. coronavirus infections as proof that his handling of the pandemic has been a disaster. They're right, of course. The President, First Lady, and staff's infections prove that scientists and physicians have been correct from the beginning of the pandemic and Trump and his sycophants have been wrong.
The President and Speaker McConnell's resistance to pass the $2.2 stimulus bill makes them look like idiots with infection rates around the country soaring. The economic impact of Trump becoming infected while under constant protection and endless testing shows the danger the American people face.
Trump's Lies Have Consequences