Trump Increased His Chances of Facing Federal Prosecution
The written transcript of the tape recording of an extraordinary phone call between President Trump and Georgia Secretary of State Brad Raffensperger (R) may well make it impossible for U.S. Attorney General, yet to be named, from prosecuting soon to be former President Donald J. Trump.
During an hour-long phone call this past Saturday made by President Trump to Georgia Secretary of State Brad Raffensperger and his attorney, the president calls on him to "find" enough votes to overturn his defeat in the November election. However, the request included the threat that he and his lawyer would face criminal legal consequences and appears to be an attempt to encourage his fellow Republican to fix Georgia's presidential election results…
'I just want to find 11,780 votes': In the extraordinary hour-long call, Trump pressures Georgia secretary of state to recalculate the vote in his favor."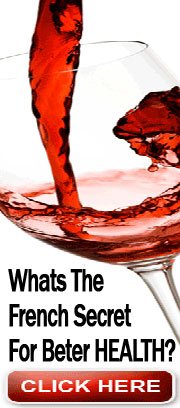 After the call was made public, the sole Democrat on Georgia's state election board on Sunday urged Raffensperger to both refer the matter to the Secretary's Elections Division and law enforcement to investigate. The referral was to determine if the president committed a crime during the phone call; some lawyers and legal scholars say Trump's actions indeed appeared to violate both state and federal criminal statutes.
A few hours ago, the Fulton County District Attorney Fani Willis released a statement that her office is preparing to launch a criminal probe into President Donald Trump and his now-infamous phone call with Georgia Secretary of State Brad Raffensperger…
"It is my understanding from news reports that a member of the State Election Board has requested that the Secretary's Elections Division investigates the call, after which the Board can refer the case to my office and the state Attorney General," she said.
"Anyone who commits a felony violation of Georgia law in my jurisdiction will be held accountable."
On the Federal level, President Trump may have violated federal statute, 52 U.S. Code 20511, that makes it a crime to "knowingly and willfully" deprive or defraud a state's residents of a free or fair election — or to attempt to do so.
Former attorney general Eric Holder who served under President Obama, shared the text of that statute on Twitter on Sunday saying...
"As you listen to the tape, consider this federal criminal statute."
Whether Trump is charged either by Georgia or by the U.S. Justice Department, the question of his guilt, according to Justin Levitt, a law professor at Loyola Marymount University, is whether President Trump was…
"Knowingly and willfully" pressuring Raffensperger to count nonexistent votes when he told the GOP official, "I just want to find 11,780 votes."
Put another way, does Trump actually believe that 11,780 ballots in his favor were cast but not counted?
Given there have been two Georgia recounts, two-state audits, and several state and federal judges have upheld President-elect Joe Biden's win in Georgia, Levitt, and many legal scholars are saying it is clear President Trump was not pushing for an "honest tally" of the votes. This means that the president was engaged in the commission of a felony, or he's lost his hold on reality and can no longer distinguish fact from the fiction he has aliquoted on Twitter and his speeches.
One former Justice Department inspector general Michael R. Bromwich laid it out more bluntly on Twitter:
"His best defense would be insanity."
Federal legal scholars point out that 52 U.S. Code 20511 was adopted as part of the National Voter Registration Act of 1993 and has been used very sparingly by federal prosecutors. It was last used in 2005 in the federal prosecution of a Milwaukee woman Kimberly Prude, who voted illegally in the city while still on probation. The law has never been used to prosecute someone of Trump's stature.
According to several other legal scholars, another law being pointed to that Trump may have violated is 18 U.S. Code 241, which makes it illegal to participate in a conspiracy against people exercising their civil rights. That's a long-standing federal statute that has been used frequently to prosecute acts of voter intimidation, especially those committed by the Ku Klux Klan against Black voters. However, charging Trump under that code would require prosecutors to show that someone else on the phone call was also aiding and abetting a scheme.
On the line with the president were White House Chief of Staff Mark Meadows and several lawyers, including longtime conservative attorney Cleta Mitchell and Georgia-based attorney Kurt Hilbert. Raffensperger was joined by his office's general counsel, Ryan Germany, and Deputy Secretary of State Jordan Fuchs.
The participation of the two lawyers and his chief of staff would indicate 18 U.S. Code 241 is applicable.
Trump's threat of criminal consequences if Raffensperger failed to act could be seen as an extortion attempt.
Bottom line… it's a crime to solicit election fraud, and asking the secretary to change the votes is a textbook definition of election fraud. So now it remains to be seen if President Trump will be held responsible by a prosecutor for taking part in a conspiracy to commit election fraud — by soliciting, requesting, or commanding it.
People should keep in mind whether Trump broke federal or state law; it's a different question of whether any prosecutor would try to charge him.
For sure, the FBI's sitting director, Christopher A. Wray, appointed and repeatedly attacked by President Trump for not having loyalty to him, maybe forced to open an investigation immediately. He was asked to investigate today by a letter signed by two members of the House of Representatives Ted Lieu of Democrat from California and Kathleen Rice of Democrat from New York …
"We ask you to open an immediate criminal investigation into the president."
As for the Justice Department, it is widely believed that until President-elect Biden is sworn in on January 20, 2021, legal scholars say there is virtually no chance of federal charges being filed. Besides the short time frame, the Justice Department maintains a long-standing principle that a federal prosecutor may not prosecute a sitting president until after leaving office. That protection is what has consumed President Trump, who has been worried he may end up indicted for the ten instances of obstruction of justice outlines in special prosecutor Robert Mueller's final report, and or the illegal extortion of the President of Ukraine, and his apparent attempt to fix the election in Georgia.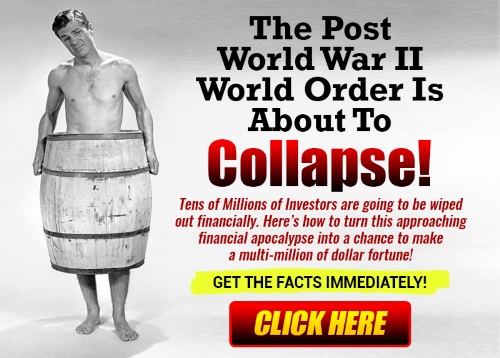 One Republican and former Federal Election Commission Chairman Trevor Potter, who was appointed and served under President George H.W. Bush, told the New York Times "there is a good argument" that Trump had been pushing for a fraudulent vote count during the call…
"But even if the Biden Justice Department thinks they have a good case, is that how they want to start the Biden presidency?"
Potter went on to say...
"That is a policy decision."
Many legal experts on both sides of the political spectrum and most independents will strenuously disagree with Potter. President Trump may have committed the most significant number of federal and state crimes. Allowing him to escape prosecution is equivalent to putting the soon to be former president above the law. That makes prosecution of Trump after he leaves office an absolute necessity for anyone nominated and confirmed by the U.S. Senate to prosecute. Prosecuting Trump for the crimes he committed while in the Office of President is necessary to protect our democracy.
One of the humorous things to happen since Trump's phone call was leaked was Georgia's, Senator Purdue. Perdue, who faces a re-election run-off election tomorrow, insists that Georgia's Secretary of State Brad Raffensperger should resign to allow the phone call to be recorded and allowing it to be released to the news media. This in itself may amount to making the Senator an accessory to the crime after the fact. The recording of the phone call may be seen by the prosecutor(s) as evidence of an extortion attempt. Attacking Raffensperger for letting the truth about a conspiracy attempt to fix Georgia's election may implicate Senator Purdue in Trump's conspiracy to fix the November election results.
A

look at President Trump's leaked phone call to Georgia Secretary of State