Trump Incompetence: 51,854 Daily Infections, 130,813 Americans Dead
President Donald J. Trump: "we're going to be very good with the coronavirus" and repeated once again he's convinced the coronavirus will just go away one day. Adding, "I hope."

"Please let there be a miracle soon. This damn virus is making 'ME' look bad"
United States
July 2, 2020 - https://www.worldometers.info
| | |
| --- | --- |
| Coronavirus Cases: | 2,781,085 |
| Active Cases: | 1,485,113 |
| Closed Cases: | 1,295,972 |
| Deaths: | 130,813 |
| Recovered: | 1,165,159 |
| | |
New Cases Yesterday:
| | |
| --- | --- |
| | 8,240 |
| | 6,563 |
| | 6,497 |
| | 4,877 |
| | 2,946 |
| | 2,041 |
| | 1,806 |
| South Carolina | 1,520 |
| | 1,256 |
| | 917 |
In the real world, Dr. Fauci says he wouldn't be surprised to see 100,000 daily new infections daily.
President Trump insisted the reopening of America was going bring back the economy "better than before" has made this nationwide health crisis so geometrically worse that it will devastate the U.S. economy.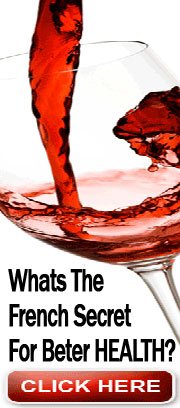 The President's mantra the coronavirus will just go away one day, like magic started on February 20th continued today during a FOX propaganda interview today he offered the same hope again. He's got high expectations but no leadership in providing any resolutions or even a recommendation that closely parallels Dr. Fauci's repeated pleas. No plan other than praying the economy doesn't collapse by Election Day.
As you watch the misery unfold, remember that Jared Kushner bragged the Trump administration's pandemic response was an "American success story." Are these political leaders so caught up in political propaganda and satire that they are entirely obsolete a leaders of the U.S. government?
Remember Vice President Mike Pence, is claiming the reopening of America is a huge victory and that this isn't a second wave. The first thing he's been correct!
We're still suffering the first wave that's ravaging Texas, Florida, and Arizona and spiking the number of infections parabolically in 31 states. Infection rates are soaring.
Take note of Vice President Mike Pence's insistence the country is prepared for what's ahead. There is an abundance of COVID-19 tests available, the PPE supply lines are going to hold up, and there are enough hospital capacity and health workers to handle what's taking place, and what's coming.
So, here in the real world, we're going to see the Vice President's and President's incompetence play out across our news media screens as breaking news for the next several months. Where going to see chaos as hospital capacity vanishes, nursing homes become morgues, prisons erupt in death, and immigration detention centers become death camps. We're also going to see front lines systems collapse. A lot of scared U.S. citizens are going to die at home, alone.
When the second wave combines with the seasonal flu in the fall, we are going to see unimaginable economic damage, millions with and more than a million untimely deaths.
Wall Street has soared back to near pre-epidemic levels thanks to the Federal Reserve. They've created a financial bubble to prevent an election-year recession; that will explode when investors finally recognize we are going into a 2 to 3-year depression.
Here in Florida, Governor DeSantis insisted yesterday he will never authorize another shutdown. By doing so, he has condemned to death a few hundred thousand Floridians who should be enjoying their golden years. He vetoed a budget passed by his GOP controlled legislature because of the economic collapse impact on state tax revenue. This is an ominous cloud of red smoke.
Mitch McConnell thinks the $600 stimulus added to unemployment benefit was a mistake. He's calling it a disincentive for people to go back to work. He wants them to go back to work at jobs that don't exist in the middle of the first wave of the worst pandemic since 1918. It's literally a modern-day "let them eat cake." His unwillingness to help the states deal with their revenue shortfalls will lead us into a depression they will blame on President Biden once he is declared President.
13 times Trump said the coronavirus would go away