Trump Cancels FL Convention Yet Insists Schools Re-Open
President Trump believes that the lives of Republican politicians and delegates are more important to protect from COVID-19 than the lives of our children, teachers and school employees.
July 24, 2020

United States COVID-19 Statistics






Coronavirus Cases:

4,208,518

Active Cases:

2,065,887

Recovered:

1,994,701

Deaths:

147,930






New Cases Yesterday: July 23, 2020

10,249

10,032

9,402

4,286

2,570

2,399

2,335

2,296

1,692

1,624

1,564

1,446

1,275

1,262

1,052

1,013

982

953

929

886

844

808

Veteran Affairs

780

760

737

701
President Trump is once again offering evidence to his narcissistic sociopathic insanity by showing by his actions he believes the lives of school-aged children, teachers, and school employees are less important than the lives of Republican politicians and delegates
After ignoring the severe nature of the pandemic across the country and in Florida, President Donald Trump on Thursday announced that it is "not the right time" to hold the Republican National Convention in August in Jacksonville, Florida, as planned. This came just minutes after repeating his demand that public schools all over the country, including Florida, re-open. The demand came on the day that 4 million people have been diagnosed with coronavirus, and more than 145,000 Americans, men, women, and children have died from the disease.
Trump's hypocrisy and lack of regard for the safety of America's schoolchildren and staff come as Common Dreams reported last week, teachers in Florida, Arizona, and West Virginia have made it know in recent days that they plan to stage a nationwide uprising as they did in Red for Ed movement of 2018. Teachers will demand schools remain closed because GOP controlled Senate, President Trump and the majority of the Republican Party is refusing to federally fund safety measures to ensure teachers, students, and staff members don't contract COVID-19 at school. Something that may be impossible to do given the fact that schools around the country were never designed to cope with a highly infectious disease such as the coronavirus.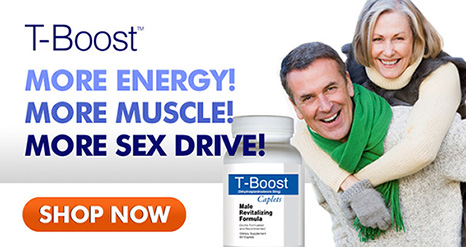 The President of the American Federation of Teachers (AFT) Randi Weingarten let his outrage pour out over President Trump's insistence on sending the nation's children and educators into harm's way while admitting a crowded gathering of GOP leaders, delegates, and voters should be canceled. Randi Weingarten was quoted as saying yesterday…
"The president's hypocrisy knows no bounds…Today he shut down the GOP National Convention in Florida in one breath while pushing to re-open schools in the next. He's provided no plan and no funding and has ignored the health experts. Teachers won't let him get away with it."
Trump outraged the National Education Association (NEA), which acknowledged in June that "online learning has never been an effective replacement for in-person learning and support." However, the President is choosing to ignore the fact that the NEA President Lily Eskelsen García, has insisted on federal funding for Personal Protective Equipment (PPE) and other safety protocols in schools, which the CDC recommended this month. Trump and GOP Senate Majority Leader Mitch McConnell (R-KY) dismissed as "too expensive."
The situation in Florida has worsened to the point that it has emerged as a global coronavirus epicenter of the pandemic this month. In fact, over the last week, the state has seen an average of more than 10,000 new COVID-19 cases per day, while over 5,000 people have already died of the disease since the beginning of the pandemic.
The Florida Education Association (FEA) filed a lawsuit this week against the state after Republican Gov. Ron DeSantis, a Trump loyalist, issued an emergency order forcing schools to re-open in less than a month. ," FEA President Fredrick Ingram told CNN…
"No one wants to be back in a classroom and re-open our [schools] more than educators…But we want to do it safely. And we don't want to put people at risk."
Forcing the FEA to sue Gov. Ron DeSantis, whose approval rating has sunk to 41%, is setting up an election disaster for President Trump in the state. The President in the latest polls is upside down by 13 points in Presidential polling in Florida.
The push to re-open schools by President Trump is being pushed by his Education Secretary Betsy DeVos, who has been denounced by education advocates. She has been trying to force schools open as an attempt to weaken the public education system, driving communities toward school voucher programs that pull money from public schools. To accomplish this, President Trump on Thursday doubled down on his threats to withhold federal funding that is desperately needed to re-open school buildings safely and equitably while pushing vouchers that steal scarce money from public schools when they need it the most.
Trump told the press that if a school remains closed, its funding should "follow the student, so the parents and families are in control of their own decisions."
Weingarten accused Trump as "sowing seeds of chaos and confusion so he can fulfill his and Betsy DeVos' dream of privatizing and vouchering public education."
The AFT President also said…
"He's (Trump) has provided no plan and no funding, and has ignored the health experts…Teachers won't let him get away with it."
The White House, including President Trump and his Senate sycophants, are on the verge of enraging parents all over the country. They don't understand Children ten and over are as susceptible to the coronavirus as adults. Sending kids back to school, could be a death sentence for their kids, family members, as well as all school personnel. Evidence of the recognition of the danger is now starting to expand the margins in both the Presidential and Senate races. The question isn't if Trump is going to lose, or if the GOP is going to lose 20 or more seats in the House of Representatives or lose control of the Senate, the question is by how big are they going to lose.
The GOP Senate apparent return to the "Tea Party" anti-tax philosophy is only going to add to the electoral wipeout on November 3, 2020; the Republicans are going to suffer. Allowing the $600 supplement, much less all unemployment benefits vanish, ending the probation of evictions from Federal Housing to begin and ending food supplement programs could end up delivering a crushing election result. It could provide a resounding 58% margin victory for former Vice President Biden on election day. That kind of drubbing could provide a supermajority of 60 U.S. Senators to the Democratic side of the aisle.
A massive victory by Democrats like that will also hit the down-ballot of the Republican Party and put a President Biden and the Democrat Party in position to …
Impeach every federal judge appointed to the Federal Courts by Trump in a mass impeachment trial. Including Supreme Court Justice Kavanagh, who committed perjury during his confirmation hearing.
Overturn every executive order issued by President Trump
Change the laws governing President tax return disclosure
Restore the U.S. to the Paris Climate Agreement
Impeach GOP members of Congress for crimes and abuses that they have committed the last 4 years.
Pass massive immigration reform
Restore every Inspector General fired
Restore the State Department to the way it was under the Obama Administration
Impose much harsher sanctions on Saudi Arabia, North Korea, and Russia and go back to the negotiation table with the Chinese.
We are also likely to see major criminal investigations launched into A.G William Barr, Rudolph Giuliani, Jared Kushner, Ivanka Trump, and virtually every former cabinet member with the exception of General Mattis.
Trump himself will be indicted in New York State and will stand trial for his part in the bribery of Stormy Daniels and other women before the 2016 election and tax evasion crimes. Trump's losing the upcoming election is going o be a death blow to his businesses, with New York State and the Federal government seizing all of his companies and properties.
Donald Trump is a Disaster