The White House Counsel in any administration represents the Presidency, and not the President himself. It's a distinction that President Trump has never really understood. Much in the same way that the President has failed to realize that the Attorney General of the United States, Jeff Sessions is sworn to defend the Constitution first, and not the President's interests first.
The fact is, President Trump has been enraged by AG Jeff Session's unwillingness to defend him -- even if it meant obstructing justice to protect him. The result has been a steady cacophony of public and private lash outs against the AG.
This lack of basic understanding of how our government works have lead to a great deal of controversy and conflict between the President and Jeff Sessions.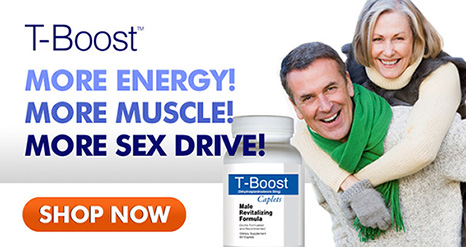 While rumors swirled in recent days about President Trump's desire to fire Jeff Sessions, White House Counsel Don McGahn has had enough, has decided to throw in the towel and leave his post this fall.
Besides being a stalwart in preventing President Trump from engineering another Saturday night massacre, the firing of AG Jeff Sessions, Deputy AG Robert Rosenstein, and Special Prosecutor Mueller, McGahn has played a key role in the Trump administration's efforts to reshape the judiciary.
Special: Imagine a options trading service that has delivered over 4,872% in winning trade recommendations over 11 years. That's 442% a year in winning trade recommendations. Check it out! Just $49 for the first 60 days!
McGahn has been a key player in both the selection of both the selection of Supreme Court Associate Justice Neil Gorsuch and Judge Brett Kavanaugh the President's current nominee to the United States Supreme Court as well as dozens of lower court Federal judges.
McGahn has been a part of the Trump team since the early days of the 2016 presidential campaign but in recent weeks the disclosure that he was cooperating fully with the ongoing special counsel's Russian probe and had been interviewed for as many as 30 hours escalated tensions between the President and the justice department to the point that many observers were predicting McGahn would leave his post after the mid-terms.
It's been reported that both McGahn and Trump's personal lawyers representing his interests in the ongoing special counsel's Russian probe had been able to get Trump to agree not to fire AG Jeff Sessions till after the mid term election.
The Washington post described McGahn's impending departure being seen by Trump 's inner circle as…
"The culmination of frustrations that have come with each new crisis that he has been forced to handle since Trump took office, from a scandal over then-national security adviser Michael Flynn's disclosure of contacts with Russian officials to the many times the president has lashed out about Mueller's probe."
Despite the success of his efforts to find and deliver a tremendous number of successful Judicial nominations McGahn's time in the Trump administration has nonetheless been dominated by pressure-filled flash points that have obligated him to respond to the president's demands and deal with Trump's anger over what the president has called a "witch hunt."
McGhan's departure will likely raise concerns among Republicans and Democratic leaders about who will now become a calming and seasoned legal figure inside the Oval Office. This is a huge question because there are reports that Trump has become very panicky in recent weeks and is prone to making rash decisions when he's upset.
Special: No really, 4,872% in winning options trades, 442% a year and you can start to subscribe with a 100% No Bull Guarantee for 60 days -- $49!
Since April, former New York mayor Rudolph W. Giuliani has been serving as the president's lead outside attorney focused on the Russia investigation. Giuliani has in that effort very public and very combative, which has resulted in McGahn trying to stay out of sight. A well-regarded attorney, McGahn wants no part of what Rudolph W. Giuliani is doing.
McGahn's attorney has assured the White House that his client hasn't incriminated the President. However, McGahn may have provided critical insights to Special Prosecutor Mueller that allows him to put all the pieces together to prove both conspiracy, and obstruction of justice by the President together.