"The President isn't Above the Law"
SCOTUS rules President Trump is not immune from New York's Attorney General's subpoena.
The United States Supreme Court ruled President Donald J. Trump is not immune from being served with a subpoena from Manhattan district attorney.
Chief Justice John Roberts wrote the 7-2 opinion.
Roberts said,
"We reaffirm that principle today and hold that the President is neither absolutely immune from state criminal subpoenas seeking his private papers nor entitled to a heightened standard of need."
"In our judicial system, 'the public has a right to every man's evidence,'" Roberts wrote. "Since the earliest days of the Republic, 'every man' has included the president of the United States."
The court cited the case of Trump v. Vance, allowing the Manhattan district attorney to obtain Trump's tax returns. It is unlikely to do so until after the election. But that wait is a mere 117 days.
The case rested on whether the president of the United States is temporarily immune from discovery during a criminal investigation due to his constitutional position. Trump's lawyers argued that the president's records could not be subpoenaed as part of a private investigation because doing so would enable partisan Manhattan district attorney's to "harass, distract, and interfere" with his job.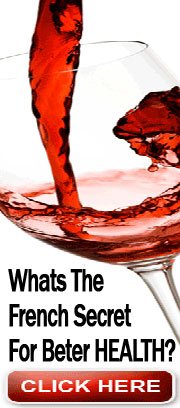 New York District Attorney Cyrus Vance had served a subpoena on Trump's long-time accounting firm, Mazars USA, for his tax returns as part of an investigation into hush-money payments to two women with whom the president allegedly had extra-marital affairs pursuant to testimony of Michael Cohen.
The district attorney's criminal subpoena is separate from other Democratic efforts to obtain Trump's tax returns. Trump refused to release his taxes both as a presidential candidate and as president, breaking decades of tradition. His returns would reveal information about his income, how much he pays in taxes, and how much he gives to charity. This information most likely will not be available to the public in the very near future as those Trump lawyers and auditors are only required to turn documents over to the grand jury. Secrecy rules governing over the grand jury make these volatile documents a need to know only. The documents will only be seen if there is a criminal charge or indictment filed against the now Donald J. Trump citizen of West Palm Beach, Florida.
Mr. Trump immediately attacked the outcome on Twitter. "This is all a political prosecution."


Mazars, Deutsche Bank, and Capital One all planned on complying with the subpoenas until Trump intervened in court to block them. Trump's attorneys made an argument that Congress is not allowed to investigate the president, even for things that occurred before the president was sworn into office.
Deutsche Bank now finds itself perched on a disastrous train of events now that the Supreme Court ruled against Trump and in favor of the Manhattan's District attorney. The Deutsche Bank and his accounting firm, Mazars could be compelled to turn over Trump's tax returns; it faces a long-awaited hostile New York Attorney General that could inflict both hefty fines and punishing criminal prosecutions.
ProPublica reports…
"Trump's accountants are far from bystanders in the matters under scrutiny — or in the rise of Trump. Over a span of decades, they have played two critical, but discordant, roles for Trump. One is common for an accounting firm: to help him pay the smallest amount of taxes possible. The second is not common at all: to help him appear to the world to be rich beyond imagining. That sometimes requires creating precisely the opposite impression of what's in his tax filings. "
Deutsche Bank is rumored to have illegally laundered money through its private banking arm to lend the Trump Organization as much as $600 million in loans. If the money came from Russia, it might have violated sanctions imposed by the Obama administration. Deutsche Bank has dismissed whistleblowers who were auditors in the United States. Their claims may be pivotal in prosecuting the German-based banking institution.
Criminal and civil prosecution of the Deutsche Bank and Trump's accountants Mazars could lead to the financial collapse of both firms. The German government has already stormed Deutsche Bank with investigations and multi-billion dollar fines.
President Trump, businesses, and his accomplices could face the problem of having their assets frozen and put under control by a receiver appointed by a state court after being indicted. The freezing of assets is a common legal occurrence if defendants are charged with multiple financial crimes.
In another ruling part of the 7-2 opinion in Trump v. Mazars USA, written by Chief Justice John Roberts, states that Congress has the power to subpoena the president's financial records. However, the Supreme Court sent the case back to lower courts to reassess the matter with a new and narrower interpretation of Congress' power to subpoena the chief executive's records.

Supreme Court says Manhattan district attorney can get Trump tax records