The Oil Con Game Underway Will Cause Worse Price Collapse
President Trump, Russia and OPEC have been hard at work trying to send oil prices higher. The regimes of all the countries are endangered if oil repeats its collapse in price.
Oil prices took an enormous nose-dive as the full effects of the first wave of the coronavirus and the resulting deadly disease COVID-19 forced tremendous shutdowns of activity around the globe. So when U.S. crude inventories suddenly declined for the first time since January, easing pressure on storage capacity, the black gold started to rally in price.
According to the U.S. Energy Information Administration (EIA) U.S., crude stockpiles fell by 745,000 barrels last week, and gasoline stockpiles fell by 3.5 million barrels. Analysts who had been surveyed on their expectations by S&P Global Platts were expecting a 4.8 million-barrel increase in crude inventories with a 2.5 million-barrel decline in gasoline stockpiles.
The sudden decline in oil inventories was reported after the prior three weeks saw increases of 4.6 million, 9 million and 15 million, respectively.
The EIA also reported a 3-million-barrel drawdown at the Cushing, Oklahoma, delivery hub, reducing the risk of U.S. oil prices going negative again. Meanwhile, U.S. crude production fell slightly to 11.6 million barrels per day (bpd) from 11.9 million bpd in the prior week, and down sharply from a high of 13 million in March.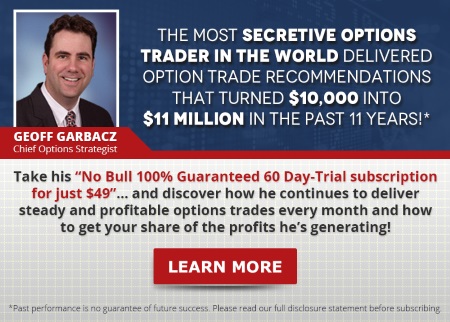 Fears of stockpile buildups overwhelming U.S. storage capacity sent West Texas Intermediate into negative territory for the first time last month, as oil traders grew desperate to unload futures contracts. Still, U.S. oil prices fell 1.9% to settle at $25.29 per barrel, and Brent crude dropped 2.6% to settle at $29.19 per barrel, as Federal Reserve Chairman Jerome Powell warned of downside risks to the economy.
The run-up in oil prices in our view at Wall Street Rebel is a con game and the result of market manipulation. Trump's adding to the U.S. national reserve, while Russia and OPEC are hiding negative numbers, has allowed a rally to take place when the supply-demand picture is likely to favor oil prices well under $20 a barrel. If the United States is forced into a second shutdown, the world price of oil could conceivably dip below $15 a barrel in our view.
The decision by OPEC+ members to make output cuts to reduce global supply by 9.7 million bpd earlier this month is not nearly enough to compensate for the tremendous glut in the world oil market. Especially when you consider the terms of the deal… OPEC+ is scheduled to raise its oil production starting in July slowly. The first increase in production will reduce the organization's output cuts to 7.7 million bpd by the end of the year. Increasing production in July without world economic activity being fully restored to pre-pandemic levels is just going to set up – another oil market price collapse.
Saudi Arabia realizes this rally oil is a con job, evidenced by its assertion yesterday that it intends to cut another 1 million bpd from its production in June, bringing its total daily output down to 7. 5 million bpd. The danger of driving oil prices down to $15 bpd has even persuaded Kuwait and the United Arab Emirates also to pledge to scale back production further.
The next OPEC+ ministerial meeting is scheduled for June 9-10, while Saudi energy minister Prince Abdulaziz bin Salman and Russian energy minister Alexander Novak spoke on the phone today to discuss their continued commitment to the OPEC+ output cuts. the ministers said in a joint statement.…
"We are also pleased with the recent signs of improvements in economic and market indicators, especially the growth in oil demand and the ease in concerns about storage limits as various countries around the globe begin to emerge from their stringent lockdowns."
Our sister publication World Opportunity Investor that costs just $72 a year is about to recommend a leveraged oil play that we thing will jump 100% as the folly of this rally of oil continues. The rally in the price of oil is all mirrors at this point. Another big worry is China's suddenly locking down another 100 million people in response to a second wave of the coronavirus showing up in Northeast China.
Here in the United States, it appears that President Trump and his GOP sycophants are determined to escalate the U.S. China Trade War. A few minutes ago, The United States Senate approved by unanimous consent legislation that could bar some Chinese companies from being listed on U.S. stock exchanges amid increasingly tense relations between the world's two largest economies.
The bill, introduced by Senator John Kennedy, a Republican from Louisiana, and Chris Van Hollen, a Democrat from Maryland, would require companies to certify that they are not under the control of a foreign government.
If the Public Company Accounting Oversight Board is not able to audit the company for three consecutive years to determine that it is not under the control of a foreign government, the company's securities would be banned from the exchange. Senator Kennedy said on the Senate floor …
"I do not want to get into a new Cold War; (all he wants is for) China to play by the rules."
The senators on both sides of the aisle understand that China's form of government makes it impossible for any company operating or founded in China not to be under the control of the government.
While the U.S. stock market hasn't reacted adversely to the Senate vote today, the potential for a new crisis is building that may not escalate to a Cold War but instead into a red hot military conflict.
We at Wall Street Rebel urge investors to close their long positions. This rally is going to come to an end and reverse violently if China isn't willing to play President Trump's game of chicken. In many ways, we are in the same position President Truman found himself in. He realized war with China could not be won without a thermonuclear war that would risk the extinction of humanity.
Why oil is up 80% in a month?