After the Cold War ended in 1989, political scientist Francis Fukuyama postulated that Western liberal democracy was the crowning form of government. As we know today, history proved him wrong.
When we look at Group of 20, the political parties in those countries have in recent years seen their share of the G-20's total economic output decline. The most notable trend against Fukuyama's view has been the growth of populism. Populists offer simplistic solutions to complex policy debates, national value unity above cosmopolitan inclusion and claim to defend the common people against elites that are seen as corrupt. Since the global financial crisis in 2008, these parties have been gaining strength. President Trump in the USA is one noticeable example, while Italy is another where the Five Star Movement and The Northern League have swept into power this year. Based on our definition, populists now manage the biggest block of economies of the G-20.
It is broken down as follows: From 1980, the governments of the G-20 countries plus Spain were sorted into the following 4 categories each year – authoritarian, weak democracy, populist democracy and establishment democracy, and tracked the percentage of the G-20's total GDP they oversaw.
This analysis revealed a number of things. The populist category increased dramatically in 2016 as it was decided to characterize the USA as populist when Trump was elected.
Special: Imagine a options trading service that has delivered over 4,872% in winning trade recommendations over 11 years. That's 442% a year in winning trade recommendations. Check it out! Just $49 for the first 60 days!
China rose, resulting in authoritarian regimes with limited political freedom and strong central power playing an increasing role. That shift is significant when we look at how the world's economies are run. It has however not had a major negative impact on financial stability and growth thus far. A closer look at the relationship between growth and governance does, however, reveal some nuances about what could be important in this regard.
When the nominal output of the G-20 states plus Spain is added, the combined GDP is approximately $64 trillion. Populist governments currently control 41% of that compared to 4% in 2007.
The center of the political spectrum is typically occupied by mainstream democratic parties, but this has moved from dominance to minority. Only 32% of the G-20 output is controlled by these, compared to 83% in 2007.
Turkey, Saudi Arabia, Russia, and China are all classified as authoritarian regimes, and they control 24% of the GDP of G-20 countries. China accounts for almost 19%, compared to only 8% in 2007.
These categories are of course subject to interpretation, and some might argue that the USA should fall under mainstream democratic rather than populist.
One way to identify a populist trend is to look at the share of popular votes gathered by the two main parties. If we look at the major democracies, that share has dropped to 63% from the 2007 figure of 74%. That does however not take into account the fact that mainstream parties have adopted populist agendas to keep votes. This is especially true for politicians in the UK after the vote for Brexit and the Republican Party in the U.S. The same pattern of the mainstream losing influence does however still stand out.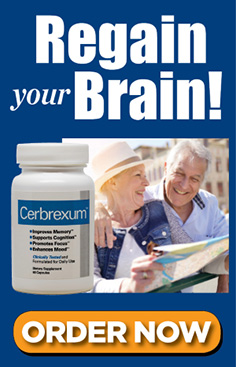 Mainstream parties should be careful about how much they think they know about good policies. Inadequate management of the forces unleashed by globalization caused populism to rise in the first place.
As traditional economic logic influences big policy decisions to a lesser degree, the question remains if a move toward authoritarianism and populism will create new barriers to growth.
The missteps of the past can be divided into two categories. The first is policies that harm growth potential. One good example of this would be Brexit, removing the U.K. from the largest free-trade bloc globally and reducing markets for the country's services and goods.
The second is policies where institutions are undermined. Typical examples of this would be Turkish President Erdogan reducing accountability by appointing his son-in-law to a critical economic post, and President Trump adding to uncertainty by his refusing to sign the G-7 communiqué.
Although Italy and Turkey and on the brink of a crisis, and the UK are underperforming, the GDP growth of the G-20 as a whole rose to 3.8% in 2017. The GDP growth is partly due to populists getting lucky by feeding on economic discontent but ultimately inheriting an upswing. Growth is getting an additional boost by pro-cyclical policies such as tax cuts in the U.S. The pro-business stance of India, China, and the U.S. also helped.
Special: No really, 4,872% in winning options trades, 442% a year and you can start to subscribe with a 100% No Bull Guarantee for 60 days -- $49!
Although these factors are essential, persistent growth is the result of more than stimulus and luck. Some governance aspects are more conducive to growth than others.
The Worldwide Governance Indicators project led by the World Bank has collected data on 6 dimensions of governance in more than 200 countries:
Absence

of violence and Political stability

Accountability and Voice

Regulatory quality

Government effectiveness

Control of corruption

Rule of law
Using this data for analysis reveals that government effectiveness and high-quality regulation correlate with growth more closely than democratic values such as accountability and voice. When looked at from this frame of reference, the route on governance in G-20 looks more hopeful. Although democratic standards may deteriorate, government effectiveness and regulation quality stay stable, and have even edged up recently.