The Danger of the Perfect Storm Popping Wall Street's Bubble
When the 10-year Treasury note surged in the first few days of 2021, chills of a tapper tantrum reverberated through the finance industry, with players pointing to similar events in 2013.
With the COVID-19 vaccines being rolled out in all 50 states, a quicker reopening of parts of the economy fueling spending by households - slowed down by the virus will feed the U.S. financial recovery. In addition, now that the Democrats control Congress and a new fiscal stimulus close to a trillion dollars is in the works along with the already enacted one, consumer spending should be ignited.
These stimuli and the withheld spending by households in the form of savings and easy monetary policy will surely prove to be positive for the economy and boost the financial market yields.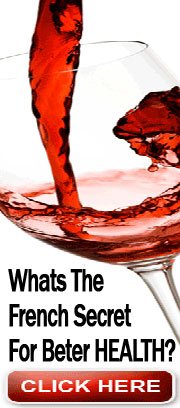 According to Scott Peng, the founder and chief investment officer of New York based investment managers, advocate capital management; all these conditions are laying the groundwork for the perfect conditions for a perfect storm. According to his estimations arising from his model, the us10y will rise 162 basis points in 2021 and another 160 in 2022, estimations which effortlessly surpass market estimates of a rise of 17 basis points.
Scott, a former Citi Bank executive and one of the first people to spot pricing inconsistencies in the Libor, further adds that his estimations do not account for a new stimulus check from the Biden administration. The Biden administration is currently pushing for a $1400 stimulus check and $350 billion in state and local aid, additional infrastructure spending, and slightly more controversial provisions, like a $15 minimum wage hike. This would cost the American economy close to $2 trillion.
Drawing parallels between the American economy and economies of the UK, Germany and Japan, Scott shows a long-standing correlation between a nominal gross domestic product with short and long-term interest rates. This increase would lead to a surge in interest rates. Since 1960, the long-term regression displays a 50 % ratio between GDP growth and the treasury yield. Despite more recent reports claiming that this ratio has dropped to an unimpressive 27%.
Despite the disappointing correlation, underlying factors including the vaccine dissemination, pent-up spending, increased government debt and the monetary stimulus, the yields are poised to go higher.
Where does the Federal Reserve stand in the midst of this alarming rise in interest rates? According to Peng, the Fed will have to more than double its quantitative easing to almost four times as much to offset the projected rise in rates in 2021. If the economy is recovering well, $300 billion per month in quantitative easing will not be sustainable in the long run despite being more than 2020 Q.E.
The implications of this rise in yields are apparent in stocks. Low valuations in stocks would be undesirable, and this lays the ground for value stocks to grow, coming off a decade of poor and unattractive performance.
The Scoop
After a near-catastrophic tumble of 60% to close the day at $90, GameStop Shares rose 2% in premarket trading on Tuesday. After a short squeeze fueled chiefly by rebels on Reddit under the Wallstreetbets forum. This short squeeze had driven the stock price to as high as $483 last week. AMC Entertainment, which operates cinemas countrywide, was also a target of these retail traders. It dropped 41% on Tuesday but rose 2% premarket.
Jeff Bezos led online retail mammoth Amazon reported its 4th qtr. earnings and revenue, bulldoze past forecasts. The retail giant also announced that the founder and CEO, Jeff Bezos, would step down as the chief executive officer and assume executive chairman's position, turning his attention to new products and early initiatives. Andy Jassy, now former head of the company's cloud division, takes over as the CEO of Amazon.
Capitalizing on the need for cloud computing and search revenue, Alphabet, Google's parent company, jumped 7% premarket after effortlessly beating Q4 earnings estimates.
PayPal also waltzed past Wallstreet estimates of their Quarterly profit. With coronavirus driving a shift to online shopping and transactions, the company saw a new record set in payment volumes for the quarter and the year. The company estimates that 50 million new active users will enter the platform in 2021 and aim at an annual revenue of $22.5 billion against an estimated $21.4 billion. This good news caused a 5% increase after the market opened. This comes against a backdrop of the service accepting transactions in bitcoin on its platform.
PayPal said it was expecting an addition of about 50 million active users in 2021 and forecast annual revenue of approximately $25.5 billion, well above the $21.4 billion estimated by analysts. Its shares were up 5% in trading after the bell.
eBay stock prices jumped 10% premarket after the company surpassed expectations. The digital marketplace operator towered overestimates by announcing quarterly earnings of 86 cents per share. The company also increased its quarterly dividend by 13% and injected a further $4 billion into its stock buyback program.
GlaxoSmithKline banked on the coronavirus and is on track to pay 150 million euros to CureVac to help develop new age vaccines targeting the new variants that are cropping up. GSK will also help produce close to 100 million doses of CureVac's 1st gen vaccine. This will be a significant boost for European nations that have been dillydallying on the vaccine rollout. In the U.K., the AstraZeneca vaccine developed by Oxford University is effective for up to 3 months before necessitating a second dose.
Following the former Italian prime minister's resignation, Italian stocks surged on the expectations that former ECB president Mario Draghi will take on the European nation's reins of power.
Meanwhile, Crescat Capital, in a letter to investors, alleged that the conditions are ripe for a shift to undervalued materials, energy and other commodities moving away from fixed income securities and mega-cap growth funds. Alluding to the commodities-to-equities ratio chart, the fund noted that the chart resembles conditions in 1972, conditions that could see a drop in the S&P 500 and a surge in gold, which in 1972 rose five times as much.
Harry Dent: 40% Stock Market Crash Coming By April (2021)