Vladimir Putin's ability to stay in power since 1999 has been because of his sociopathic ruthlessness and because of oil's meteoric rise in price to over $100 a barrel and the black gold's price was staying over $60 barrel for several years. Its collapse in price will lead to the starvation of the Russian people and Putin's demise.
President Trump is fascinated with Russian President Vladimir Putin. He's the strong man Trump most wants to emulate in large part because of his reputation as an astute tactician, his steely decision-making and ability to decimate his political enemies.
However, anyone paying attention to him since he first became president will tell you his power has come mainly from the sheer luck of being in power as oil climbed to record price levels. Then keeping oil price levels tolerable the last 18+ years allowed him first to boost the living standard of the Russian people and keep that living standard within a tolerant range after he invades the Ukraine and annexation of Crimea.
The flow of oil revenues has allowed him to spend hundreds of billions annually re-building the Russian military, developing hypersonic missiles, and maintaining support for the reprehensible regimes in Iran and Syria. But the flow of the hundreds of billions of U.S. dollars has suddenly dried up as Brent Crude Oil has fallen from $60 a barrel to just over $20.

Putin knows he's in enormous danger and has recently admitted that Russia is now facing a more significant economic crisis than it did during the 2009 global recession.
The IMF forecasts Russian gross domestic product could contract by 5.5% this year. Economists from Moscow's liberal Gaidar Institute estimate the decline could be as much as a 12% decline that would lead to a budget deficit far higher than the 6% Russia's central bank has predicted.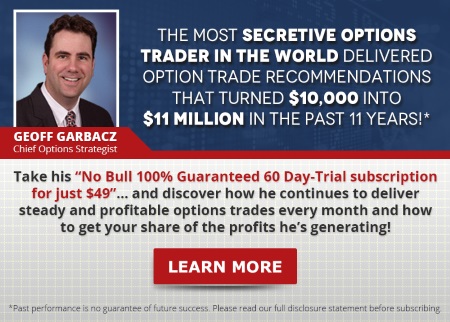 The $150bn in oil revenues Russia has been funneling into a rainy-day National Wealth Fund will help cover some of the budget shortfalls. But it could end up being spent much more quickly than expected because the economic nose-dive is going to continue for quite some time. Because of the expenses, the country is now incurring because of the coronavirus pandemic.
The Russian government's pandemic support package demonstrates the country's financial weakness. At this point, they have allocated less than 3% of its GDP, a fraction of those in most developed economies. The Russian Covid-19 package also is skewed towards large companies rather than small businesses and families and much comes from tax holidays and loan guarantees, not direct aid. In other words, the Russian people are going to go through an economic depression.
Alexei Kudrin, the ex- Russian Finance Minister, has forecast 8 million Russians could lose their jobs. Since two-thirds of citizens have no savings, real suffering may well return to worse than it was in 1991 when the country descended into poverty, with hundreds of thousands of former Russian soldiers hopelessly wandering the countryside in rags in search of food and employment. Eight million unemployed in Russia by comparison and weighted by population equals an equivalent of 16 million unemployed here in the United States.
The Russian people have already lived through several years of falling real incomes, and Putin dictating that retirement age raised in 2018. The loss in living standards has hammered his approval ratings. Now the collapse in the price of oil and the wildfire of a pandemic spreading throughout the country is exposing chronic underfunding of the health system, just as the Russian people desperately need it to be reliable.
Putin had planned to meet Russians' thirst for better living standards, schools, and healthcare, through high-spending "national projects." But the economic collapse taking place is likely to cut GNP by much more than the decline of 6% to 12% being predicted by different Russian economists.
According to the Financial Times Tens of thousands of…
"Russians held virtual protests last week, tagging angry comments to government buildings on a mapping app; in Vladikavkaz, in the south, residents took to the streets to protest over job losses. The likelihood, even now, that such opposition will escalate so that it threatens Mr. Putin's future is slim; Russians have shown an extraordinary capacity to withstand hardship. Yet the president's move to change rules so he could stand for re-election in 2024 aimed in part to suppress maneuverings among the "elites" who keep him in power. The oligarchs and securocrats who look to him as their guarantor will be watching for signs his authority is waning. Even if he is unlikely to want to make peace in Ukraine, his flagship foreign policy project of recent years and domestic troubles may ensure Mr. Putin will not be launching any further expansionist ventures for the foreseeable future."
No Russian observer will argue over the existence of the great patience of the Russian people, but there is a limit. Putin's mismanagement of Russia's responses to first the March collapse in the oil market and his mismanagement of coronavirus pandemic just as he attempts to make himself the President of Russia for life could prove to backfire spectacularly.
The Financial Times pointed out two days ago…
"Now, as social media users are sharing videos of ambulances lined up for miles waiting to deposit patients in overcrowded Moscow hospitals, it's no longer possible to claim that all is under control. The Russian healthcare system was already struggling with a number of chronic health conditions (tuberculosis, heart disease, alcoholism, etc.), and many public health experts worry that the pandemic might bring matters to a breaking point."
"Russia is also one of the rare countries that are simultaneously coping with low life expectancy and a graying population, making it particularly vulnerable to COVID-19. Putin's tendency to delegate decisions on pandemic policy to regional governors might help insulate him from political fallout in the near term. Still, it is unlikely to lead to a well-managed policy over the longer term."
"Testing throughout February and most of March was handled by a single lab in Siberia, meaning that most COVID-19 cases across Russia's 11 time zones were wrongly classified as pneumonia, bronchitis, flu, etc. It didn't help that authorities criminalized the spread of "false information" or that they arrested a prominent doctor for challenging official statistics as she tried to deliver masks to an impoverished rural hospital."
Though Russia still has a foreign currency reserve of about US$430 billion, budgetary support for struggling businesses is likely to reduce that to less than US$150 billion. The Russian government's continued mandate could further reduce that amount paid leave for workers amid the coronavirus pandemic. Without providing the necessary financial support to struggling companies, forcing many to resort to dubious tactics to force workers off their payrolls or drastically reduce wages. This means that Russia is facing the prospect of an unemployment rate as high as 20%, 25% even 30%, and a nationwide surge in bankruptcies.
Many Russian experts are warning that Putin's missteps in the oil market and the inability to manage the coronavirus properly jeopardizes his plan to change the constitution. The revision of the Russian Constitution was to allow him to serve two more terms as president, which would let him stay in power until 2036 when he turns 84.
Even before the pandemic broke out in Russia, a Levada Center poll showed support for the changes to allow him to run for President twice more at just 48%. While the Russian parliament had already rubber-stamped the changes, Putin had also intended to put them to a referendum; initially scheduled for April 22 but now postponed indefinitely. A referendum on the Constitutional amendments Putin wants would likely now fail. A poll released this week reveals that citizens' trust in Putin has fallen to a 14-year low.
What happens next? Most Russia and Putin watchers will bet that he survives even if, like Stalin, he has to kill a few million Russian's to do it. I'm not so sure. I think his regime is filled with Oligarchs, Generals, and politically savvy men. They are capable of an assignation and reporting that he had a "car accident," "heart attack," or "stroke."
Keep in mind the wealthiest person in Russia is Vladimir Putin. He has stolen over US$1 Trillion from the Russian people.
The end of the Putin regime would allow the next government in Moscow to back down from its aggression in Ukraine. Also, withdraw its support of the Iranian and Syrian puppets and make cuts to its insane weapons race with the west and position itself towards building the commercial free-market economy it needs to feed and shelter its population.
Coronavirus Russia: Putin extends lockdown as cases surge | DW News