Russian Dictator Threatens War; Draws Red Lines
With 150,000 troops, hundreds of tanks, and heavy weaponry on the border of Ukraine, Russia's Dictator, Vladimir Putin, in a state-of-the-nation speech, warned of a "fast and tough" response to security threats that most analysts believed were directed at President Biden.
Sounding like Adolph Hitler in 1939, just before the invasion of Poland that led to World War II and took the lives of 75 million, Vladimir Putin may be only a few months away from trying to bully the world into letting him annex Ukraine. Putin threatened if his "red lines" described as key to Russian security are crossed it would bring a powerful "asymmetric" response during his national address.
Warning Western leaders of the fearsomeness of his country's modernized nuclear arsenal and boasted of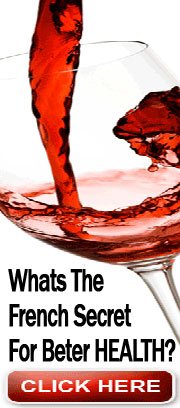 Russia's moral superiority over the West. In short, it was a flashback to Joseph Goebbels propaganda playbook designed to bully, bluff and misdirect so that Putin can turn the attention from the growing number of crowds protesting his crooked and corrupt kleptocratic regime.
As he delivered his speech, tens of thousands of Russians in Moscow alone defied a heavily fortified police presence to pour into the streets to challenge his dictatorship dressed up to look like a democracy. In Moscow, some of the tens of thousands dared to gather directly across from the Kremlin to chant, "Go Away!"
As The New York Times reported…
"It was a snapshot of Russia in the third decade of Mr. Putin's rule: a leader facing an increasingly angry and desperate opposition but firmly in power with his country's vast resources and huge security apparatus at his disposal."
Putin's iron-fisted rule of Russia and his threatening war comes as he also sees his popularity in recent polls declining because of how he handled the economy and the COVID-19 pandemic.
His threats of war with the West were his lead his follow-through during his national address included new promises of additional economic subsidies. No promises were made about political rights, free speech, or turning Russia into a genuine democracy.
Putin seems to recognize that if he doesn't bolster his fortunes: fanning nationalist flames, his regime could face a third Russian revolution.
President Biden, undeterred by Mr. Putin's saber-rattling towards Ukraine and NATO, issued a new round of sanctions last week.
During Mr. Putin's national address, he portrayed Russia as harried by Western nations for years with hypocritical criticism and sanctions. Punishing Russia, he said, has become a "new sport" in the West, and he was running thin on patience.
Like Adolph Hitler in 1939, Putin pledged in his address that he still wanted "good relations with all participants of international society." Then he warned that if Russia is forced to defend its interests from any security threats, its response would be "fast and tough."
The New York Times in its reporting of Putin's national address…
"But there were signs that a public wearied after two decades of Mr. Putin's rule… That was evident on the streets of Russia's cities Wednesday evening, as rallies to protest the prison treatment of the prominent opposition leader Aleksei A. Navalny seemed to be mushrooming into something more."
"Chanting "Freedom for political prisoners!" and "Down with the czar!" demonstrators gathered across Russia's 11 time zones, a showing that mirrored the nationwide turnout at a wave of protests in January."
Thousands have been arrested at protests the past two months following Mr. Navalny's return to Russia from Germany, where he had been treated for poisoning with a chemical weapon.
Russia's riot police were out in force while Mr. Putin gave him, and almost 1,500 Russian demonstrators nationwide.
The New York Times reports that the…
Protesters who stood on the sidewalks across the street from the exhibition hall next to the Kremlin where Mr. Putin had spoken a few hours earlier chanted "Go away!" referring to Mr. Putin; and "Release him!" were referring to Mr. Navalny.
One protestor, 64-year-old real estate agent Svetlana Kosatkina was quoted by reporters on the scene risked his liberty and life to say…
"I didn't come out concretely because of Aleksei Navalny; I came out more for myself. I can't stand this whole situation of lawlessness and just total humiliation."
Mr. Navalny has been on a hunger strike for more than a week and is now hospitalized and said by his lawyer to be near death released a letter to his allies that he had grown so thin he resembled a "skeleton walking, swaying in his cell."
Mr. Putin has continued massing the largest military force on the Russian Ukraine border since the outset of Kyiv's war and annexation of Crimea by Russian-backed separatists seven years ago. Yet, Putin made no reference to the military buildup. Instead, he directed his ire at President Biden and U.S. allies…
"The organizers of any provocations threatening the fundamental interests of our security will regret their deeds more than they have regretted anything in a long time," Mr. Putin told a hall of governors and members of Parliament. I hope no one gets the idea in their head to cross the so-called red line with Russia — and we will be the ones to decide where it runs in every concrete case."
Putin's rally-around-the-flag remarks on security may be a signal of war. He spent most of his speech promising a raft of new social programs, such as subsidies for children's summer camps and child support for single parents. A tactic used by Adolph Hitler used to cover up his true intentions.
Like former President Trump, he lied about his response to the coronavirus pandemic claiming Russia weathered it better than other nations. He then outlined plans to shore up Russia's medical system. By sending new diagnostic equipment to hard-hit regional hospitals and avoiding any mention of the death toll in Russia, some estimates have been the highest per capita globally, higher even than the United States and Brazil…
"For our entire history, our people triumphed, overcoming challenges thanks to their singular cohesion, their spiritual and moral values that in a number of countries are forgotten, but we, on the contrary, have strengthened."
Mr. Putin scapegoated the United States and its allies telling Russians they have been victimized by a Western scheme to contain and hobble their country….
"They attack Russia here and there without any reason."
Citing Rudyard Kipling's novel "Jungle Book," Putin compares the United States to Shere Khan, the villainous tiger in the tale saying the U.S. was nipping at Russia.
Putin spent a great deal of his speech on descriptions of Russia's modernized arsenal of atomic weapons. These include hypersonic cruise missiles, called Daggers, and a nuclear torpedo called the Poseidon. The torpedo, Russian officials have said, is designed to set off a radioactive tsunami. The Russian dictator made no mention that tens of millions of Russian's could be instantly killed in a nuclear war with the West.
According to Andrei A. Klimov, the foreign policy message, deputy chairman of the Committee on Foreign Affairs in the Russian Senate is…
"We aren't joking any longer. We won't every day tell our opponents they will be punished."
"But when it comes, they will understand."
Meanwhile, Ukrainian President Vladimir Zelenskiy was quoted as saying Russian should know that he and his countryman are willing to fight to the last man if Russia invades his country.
In the United States, former President Trump had nothing but glowing statements about Putin to offer in his latest interview on Tuesday. New evidence of his campaign's coordination with the 2016 Trump campaign may well end up with new indictments of his former campaign chairman Paul Manafot who Trump pardoned before leaving office.
'Russia's response will be asymmetric, swift, & tough' - Putin warns in annual address