NBC News has confirmed The New York Times report that Trump and Pence knew about Putin paying the Taliban and terrorist bounties to kill U.S. and British soldiers.

United States
June 28, 2020 - https://www.worldometers.info
| | |
| --- | --- |
| Coronavirus Cases: | 2,621,662 |
| Active Cases: | 1,409,636 |
| Closed Cases: | 1,212,024 |
| Deaths: | 128,315 |
| Recovered: | 1,083,709 |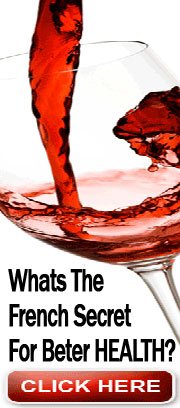 President Trump, Vice President Pence and members of their administration are Russian traitors. Our nation is in the greatest danger of destruction since World War II.
The White House is adamantly denying President Trump and Vice President knew about this grave national security threat. Putin literally put a price on the heads of the United States and British soldiers in Afghanistan.
The White House does not deny The New York Times report confirmed by NBC that an emergency meeting of the National Security Council was held in late March. The meeting agenda was specifically on the discovery that U.S. intelligence services had confirmed that Vladimir Putin had already paid the bounties on an unknown number of successful U.S. and allied forces murders.
Those members of the Trump Administration, including the President, Vice President, and administration must immediately appear before Congress and repeat their denials under oath. They are lying and know they have been caught committing treason and now have managed to get their Kakistocracy to aid and participate in the cover-up of betrayal by the President and Vice President of the United States.
Before anyone considers believing the denials pouring out of the White House, they should consider the President has lied and or misrepresented facts almost 20,000 times as tracked by the Washington Post. They should also consider that the Trump Presidency operates on the governing philosophy they can lie, distort and omit the truth to the American people, as long as 'they're not under oath.
Lewandowski: 'I have no obligation to be honest with the media'

Amidst the worst national health crisis, the COVID-19 pandemic that has already claimed the lives of 128,315 Americans and infected over 2.6 million with some estimates putting that number at between 6 and 50 times higher; our country appears suffering the worst White House scandal in U.S. History.
Trump again did not deny that his handler Vladimir Putin has been paying bounties on U.S. and British forces tweeted.…
Nowhere in his statement does he deny Putin's bounties. He's dancing around the word "briefed" and doesn't even condemn Putin's act of war. If in fact these bounties were paid to foreign combatants and Trump was not briefed by his intelligence agencies after he has been kissing up to Putin for three and half years, why is he not outraged The New York Times and NBC News are better informed and has better intelligence that he. The outrage has just begun on social media platforms.
The realization that our nation's President, Vice President and members of this heinous administration and Republican Party tortures and abuses children with a malice of forethought, has put the lives of millions of Americans in danger by refusing to tell them to wear masks, and openly supports the murder of black citizens by rogue racist police officers. At the same time, they focus on the preservation of statues of Confederate soldiers, traitors, rapists, slave owners, and racists that wave a confederate flag.

Bounty Discussion MSNBC 06 28 2020