President Trump's White House staff did everything to push back on his claim during his "suicide rally" in Tulsa that he was going to slow testing for the coronavirus down. Yesterday, Trump insisted he wasn't kidding. He was saying, "I don't, kid." Now we know his staffers were lying or have no clue what their boss will do next.
White House officials attempted to walk-back President Trump's statement that he was kidding about slowing down testing in the U.S. for coronavirus. Even Peter Navarro Trump's trade advisor called it a "tongue-in-cheek" remark that shouldn't be taken seriously. Even White House Press Secretary Kayleigh McEnany claimed Trump was sarcastic in saying, "I don't kid," on Tuesday.
Just a day later, the president has thrown Navarro and McEnany under the bus by contradicting their efforts to save his dignity. The White House has made the" joke" official; it plans to end federal funding for coronavirus testing sites in several states even as the virus continues to ravage parts of the country, according to a Trump Tweet…
Twitter
This isn't news to anyone paying attention.
Trump insisted during his poorly attended Tulsa rally that the U.S. has done "too good a job" at testing. He had instructed his people to "slow the testing down, please." He then repeated the false claim he and Vice President Mike Pence frequently repeat - that testing increases and causes coronavirus cause surges.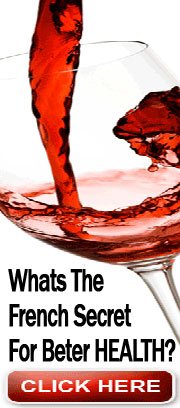 The White House is planning to end federal funding for 13 coronavirus testing sites across five states on June 30th. He is doing this while cases of coronavirus are soaring in 23 states, increasing newly reported cases by over 30,000 during the last five days. The White House had initially planned to end funding to the sites in April by "transitioning to state-managed sites," but reversed the plan after receiving bipartisan pushback from Congress.
The number of testing sites has already been reduced from the 41 initially put in place to speed up testing at the local level, including seven in hard-hit Texas, where cases of the coronavirus are currently surging and swelling the state hospitals with Covid-19 cases. Trump now intends to also close two testing sites in Illinois and New Jersey and one in Colorado and Pennsylvania each.
The reaction to Trump's decision to slow down testing has drawn sharp rebukes across the country by those trying to minimize the spread of the virus. Rocky Vaz, Dallas' director of emergency management, told Talking Points Memo that the White House "told us very clearly that they are not going to extend it." Still, cases are on the rise in Dallas and that they "want to continue with the testing."
A health official in the Philadelphia suburbs called their site "very successful" in April, adding that it provides supplies that the county would not be able to acquire on its own.
The attempt to cover up just how many coronavirus infections can be seen in its spending on testing. Nearly $14 billion in undistributed funds allocated for testing and tracing months earlier has yet to be used. So when Trump said he was going to slow testing down, he really meant he was going to do everything to stop testing altogether. Senate Minority Leader Chuck Schumer (D-NY) and Sen. Patty Murray (D-WA) alleged in a letter to the head to the Department of Health and Human Services has spent just $10.8 million of $2 billion set aside for free testing for the uninsured.
At the current rate of testing yielding over 30,000 cases a day and 132 days left before the election, including today, Trump is trying to prevent the numbers of those recorded as being infected from hitting 4 million cases on November 3rd, Election Day. It's a cynical deadly attempt to cover up his ineptitude, and callous indifference to the danger 330 million American's are facing.
It also shows just how ignorant and desperate President Trump is now that he recognizes the odds of his being re-elected are growing worse by the day.
His decision to hold indoor political rallies with thousands of people without masks, social distancing is contrary to his oath of office. Meanwhile, the presumptive nominee of the Democratic Party, former Vice President Biden is holding online rallies and fundraisers. They raised $11 million in their first 2020 fundraiser together from 175,000 viewers. In Biden's official return to the campaign trail, the former vice president urged supporters not to be 'complacent' about the 2020 race despite the wide margin Biden is showing in the polls.
Coronavirus: Trump says he wanted to "slow the testing down" for COVID-19