President Trump and his GOP sycophants are busy talking about cutting Medicare and Medicare while at the same time openly insisting that the lives of the elderly should be sacrificed for the best interest of the U.S. economy.
OPINION
In short, if you're 60+ years or older, what you've heard from this narcissistic, pathological and sociopathic President and his GOP enablers is that the lives of senior citizens' are worth less than the lives of younger Americans. The problem, of course, is without the same number of votes President Trump received from senior citizens in 2016 -- he has no chance of being re-elected.
I've lived in Delray Beach, Boca Raton area now for over 30 years, and I can tell you the vast majority of seniors I meet and talk with are conservatives. Yet, I am hearing a big shift among them in the last several weeks. More and more, I'm hearing from GOP registered seniors that there's no way they're going to vote for Trump again.
It's a huge difference from four years ago, and it's starting to manifest itself in the national and Florida polling. The primary GOP Seniors are turning on Trump because they know he and Mitch McConnell are going to cut Medicare, Medicaid, and Social Security. This almost always leads to the discussion of Trump's disastrous handling of the COVID-19 pandemic, and his nonstop lying.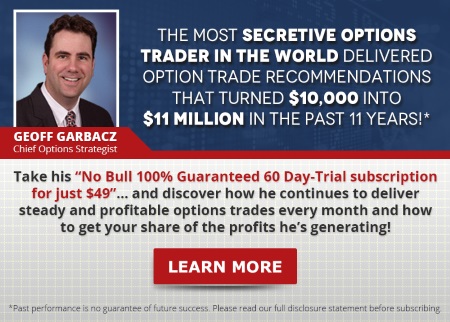 What I am hearing from seniors is showing up in the national and local polls. According to a recent Morning Consult poll, President Trump's approval rating among voters over the age of 65 has dropped 20 points between March and the end of April.
This is a massive problem for President Trump, especially here in Florida, a state the President cannot lose if he has any hope of being re-elected. In 2016, President Trump won seniors by 17 points. Such polls like the Morning Consult and a Quinnipiac poll was taken in late April found Trump 10 points behind Mr. Biden among voters over 65.
Still, the reversal being found in recent polls has yet to materialize in the famous elderly Republican bastion "The Villages," the world's largest 55-plus retirement community, located in Sumter County, Florida. Ms. Chris Stanley, the president of The Villages' Democratic Club, isn't sure the opinions of Mr. Trump have changed…
"The lines are drawn here in The Villages, and they have been drawn since early 2016…If you come as a Trump supporter who is no longer going to support him in November – you've just lost your social group."
Ms. Stanley, however, does say she sees one critical difference this year than she saw in 2016. Fewer "Trump 2020" flags flying the only visible form of political support permitted in the community.
Cathy Hardy, the chair of the Sumter County Democratic Party, says she, like me, is hearing among a handful of locals that President Trump's handling of COVID-19 is…
"the nail in the coffin…The health concerns of people nationwide are intensified here in Florida."
Ms. Hardy's Democratic Committee ran a virtual fundraiser in April to raise money for buying stamps since so much campaign information must now be delivered by mail. She reports that in a good month, she sees 5 to 20 first-time donors. These last fundraising efforts generated a whopping 85 new contributors.
In the most recent Morning, Consult poll seniors said the government should prioritize halting the spread of the virus over-focusing on the economy by a gargantuan 6 to 1 ration. Some older adults say that Mr. Trump – himself a septuagenarian (a person whose age is in the seventies )doesn't seem to understand how vulnerable and undervalued this crisis has made them feel.
Wendy Penk, a lifelong Republican in her 60s from Charlotte, North Carolina in a recent interview with the press voiced discontent with Trump and the GOP's policy of making them sacrificial sheep…
"The people my age, we have become dispensable."
The debate over lifting lockdowns has exposed Donald Trump's eagerness to open up and get the economy moving again, even at the expense of the lives of hundreds of thousands of older voters. They, as retirees, are focused on their lives and aren't willing to reopen schools or local businesses at the risk of their losing their lives.
Ms. Penk sounds like the seniors I have been interviewing throughout my day. They voted for Mr. Trump in 2016 but now are among "Republicans for Biden." Ms. Penk joined a Facebook group. She worries about her husband's health, and says Mr. Trump's handling of the pandemic cemented her decision to vote a "straight blue" ticket in November…
"I've never seen this level of mishandling my entire life, and I was around during Richard Nixon and Watergate…This coronavirus situation has just highlighted how inept [President Trump] is."
While plenty of seniors will still support President Trump, as I pointed out, older voters tend to be more conservative in their politics, especially here in Florida. Nationally, Republicans have historically won the voters in the 65 and over age group in the past three presidential elections, while Democrats have expanded their edge among young voters.
In 2016, President Trump won the carried the 65 and over age group by 9 points, according to Pew Research, but that was four years ago. Now several recent national polls are showing former Vice President Biden leading Mr. Trump among seniors.
While it's true, the election is still is 168 days away, the trend of seniors abandoning both President Trump and Republican officeholders represents a clear warning sign for the 2020 election.
Besides Florida being CRUCIAL for Trump's re-election, he faces Pennsylvania, Arizona, and Michigan. These states happen to have the oldest population demographics. If Trump loses Florida, he will lose the election. Still, if he gets crushed in Pennsylvania, Arizona, and Michigan among senior voters, he and the GOP could be facing a genuine blue Tsunami. That fattens the Democrat majority in the House of Representatives and could flip control of the Senate on November 3, 2020.
The consequences of President Trump losing his re-election bid cannot be overstated. This is a President and Administration that has committed many crimes that are being covered up. Trump losing re-election will mean many in his family, and his Kakistocracy of an Administration will be facing grand juries, prosecution, and career-ending jail sentences.
Michael Binder, director of the University of North Florida's Public Opinion Research Lab, confirms my understanding of Florida politics and says…
"Trump can't win without them…If he loses a sizable chunk, or even if Biden can get that margin small, Trump is ruined."
Ken Holmes, a lifelong Republican voter from the deep red state of Mississippi, told a reporter recently that seniors aren't expecting everything to be easy...
"As adults who have been through Vietnam, and as adults with parents who have been through World War II, we know what sacrifice is… But "we need an adult in the room."
Mr. Holmes, who works as a receptionist at a local hospital outside Jacksonville, Florida, told the reporter that he had a friend die from the virus. For him, the final straw came when Mr. Trump called the coronavirus a hoax. The crisis he says…
"Has just confirmed how incompetent [President Trump] is – and how uncaring he is for others."
Holmes now insists he's planning to vote for Mr. Biden in November, the first time he's ever voted for a Democrat in his life.