Oil demand is down by more than double the 9.7 million barrels-a-day OPEC+ has agreed to cut. Estimates put the excess daily production of oil as high as 33 million barrels.
OPINION: By James DiGeorgia,
The financial markets are being gaslighted by OPEC+ once again. With as many as 33 million barrels of excess daily production, storage facilities around the world filled, and hundreds of oil tankers acting as floating storage facilities OPEC+ with the help of conman President Trump are trying to boost the price of oil by cutting just 9.7 million barrels a day in production.
The production cuts agreed to by Saudi Arabia, Russia and the other countries that make up OPEC+ are set to last for about two years but will start dropping in just two months. OPEC+ is copying the approach by central banks to taper off their bond-buying with their oil production cuts by reducing the size of the reductions over time. After June, the 9.7 million barrel cut will be tapered to 7.6 million a day until the end of the year, and then to 5.6 million through 2021 until April 2022.
The deal is being called historical and is being described by OPEC+ and President Trump as putting an end to the devastating price war between Saudi Arabia and Russia. The truth is the deal amounts to a complete farce.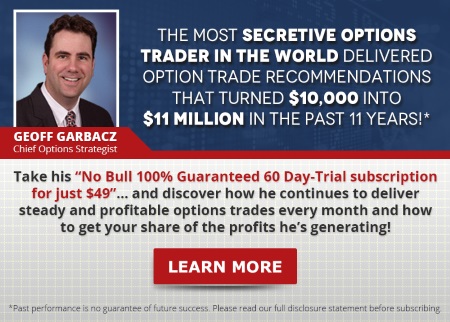 Oil consumption has dropped between 26% and 33% since the global pandemic has shut down much of the world's oil-consuming economies. Economists are warning that even if the United States and the rest of the world were opened for business on June 1, 2020, the world economy would likely sustain a 20% loss in GNP. That's a depression that will likely continue to mean daily oil production will out produce demand with these cuts between 16% to 20%.
So when Ed Morse, a veteran oil watcher who is head of commodities research at Citigroup, calls this agreement in an interview with Bloomberg…
"Unprecedented measures for unprecedented times,"
…he's literally gaslighting his clients and the investors into believing that oil will either hold its current pricing of $23 for light sweet oil and $31 for Crude. Earlier this year, crude oil traded above $70 a barrel. The deal could push up the market or hold its current price for a few days, but the reality of the supply-demand imbalance will still exist.
Saudi Energy Minister Prince Abdulaziz bin Salman told Bloomberg News in an interview minutes after the deal was clinched…
"I'm more than happy with the deal," he added. OPEC+ ministers had to race onto a video conference call on Easter Sunday, less than four hours before the oil market reopened, to close the deal. We have demonstrated that OPEC+ is up and alive."
Even though Moscow and Riyadh put their differences aside to reach this oil production deal, the biggest winner appears to be President Trump, who refused and could not legally cut American oil production. Trump personally brokered the deal over phone calls with Mexican President Andres Manuel Lopez Obrador, Russian President Vladimir Putin, and King Salman of Saudi Arabia and has contributed to trying to maintain artificially high oil prices.
Trump on call with Putin: Russia, Saudi Arabia are close to a deal
In working to maintain the artificially high prices of oil, Trump has become the first United States president to push literally for higher oil prices in more than 30 years. Reversing his opposition, and virtually all previous president's objections to the OPEC cartel.
Jason Bordoff, a former White House official during the Obama administration and now at Columbia University, said…
"Perhaps what's most remarkable about Saudi Arabia and Russia delivering one of the largest supply cuts ever is that the person who brought them back together and pressured hardest to cut was historically OPEC's harshest critic, President Trump."
Trump told reporters at the White House last week…
"I hated OPEC. You want to know the truth? I hated it. Because it was a fix, But somewhere along the line that broke down and went the opposite way."
The truth is this is still an artificially price fixed market that is in the process of collapsing because it is an attempt to price fix when demand is nose-diving around the world. Trump's change of opinion, according to his critics, is because Vladimir Putin and the Crown prince of Saudi Arabia Mohammad Bin Salman Al Saud have enough on him to put him away in Leavenworth for 20 years to life.
So will the oil market respond to this OPEC+ deal? Will it be enough to throw a floor under prices as demand for oil continues to crater? On Thursday, as the possible terms of the OPEC+ agreement became public, oil prices in New York fell more than 9% as traders thought the cuts weren't large enough.
Amrita Sen, chief oil analyst at consultant Energy Aspects Ltd. Was quoted by Bloomberg on Sunday as saying,
"OPEC itself acknowledged the challenge, with its chief warning ministers demand fundamentals were horrifying and demand is down by more than double the 9.7 million barrels-a-day cut agreed."
James Davidson, a world-famous economist, author of many books on the U.S. economy and editor of the Strategic Investment newsletter, believes that crude oil should be trading at less than $12 a barrel and U.S. Sweet Oil should be selling for less than $10 barrel.
Having written the "Global War for Oil: $100 and how to profit by it" and being a long term oil bull for much of my life, I have to admit I'm now in agreement with James Davidson. The 9.7 million barrel cut agreed to by OPEC+ isn't going to hold up the price oil even if its members don't cheat. The cuts are too small and are being phased out too quickly. Any rally we see in oil during the next few days will be fleeting.
OPEC+ agree to record oil-production cut