The insanity in Washington is thick enough to cut with a knife. President Trump and the GOP are in the process of committing political suicide on multiple fronts.

United States COVID-19 Statistics

Aug. 7, 2020




https://www.worldometers.info






Coronavirus Cases:

5,051,952

Active Cases:

2,308,205

Closed Cases:

2,580,578

Deaths:

163,169






New Cases Yesterday: Aug. 6, 2020

8,505

7,650

Texas

7,630

3,182

Tennessee

2,252

1,953

1,938

North Carolina

1,782

1,444

South Carolina

1,325

1,303

1,179

Ohio

1,165

1,040

956

Veteran Affairs

899

861

Washington

859

Wisconsin

839

Oklahoma

837

Virginia

818

Pennsylvania

802

New York

789

763

735

Nevada

729

698

692

Utah

587

579

513
There are now more than 5 million American's infected with the coronavirus, and 163,000 have died. In itself, that is a horrible statistic.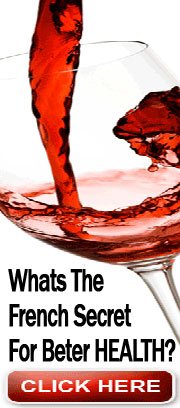 However, at this pace, we are likely to reach over 9 million infections and 250,000 fatalities by November 3, 2020. The increase does NOT factor in the probable danger of an explosion of reported cases as a result of over 40 million young Americans, teachers, and support personnel going back to school in person. It's variable that be devastating despite President Trump's insistence that school children are virtually immune to the virus.
Making matters worse, there are over 55 million U.S. citizens who have applied for unemployment since the beginning of this coronavirus pandemic reached our shores, and over 30 million people are still collecting unemployment. Add to this, another 15-20 million discouraged workers not eligible for unemployment benefits. That means we're still in an economic nightmare with 55 million net unemployed.
With all this economic pain, it's clear that the talks in Washington between the GOP, White House and the Democratic-controlled House of Representatives are breaking down over a new stimulus bill.
Washington talks to legislate vital COVID-19 rescue money are teetering on the brink of collapse after a marathon meeting in the Capitol generated lots of recriminations but little progress on the top issues confronting negotiators. Treasury Secretary Steven Mnuchin…
"There's a handful of very big issues that we are still very far apart."
Among the sticking points, Mnuchin points to are the impasses on aid to states and local governments and renewing supplemental unemployment benefits.
Stimulus negotiations fail to make progress
The GOP is incapable of recognizing that their inaction will send the economy into the worst financial market crash in U.S. history. At the same time, there are sending unemployment to over 20%, and unless the supplemental unemployment benefits are extended, Americans ill face financial ruin.
Mark Meadows, former Tea Party leader being President Trump's Chief of Staff, is unable to negotiate a compromise between Republican and Democrat lawmakers.
Both sides are telling reporters and their caucuses that the futures of the talks are uncertain. No meeting is scheduled so far for Friday, an informal deadline that was set o reach the broad outlines of an agreement.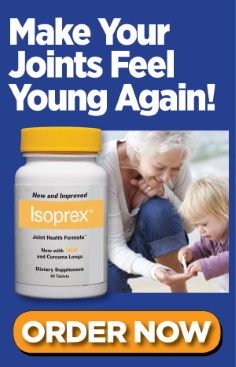 Meanwhile, President Donald Trump is considering executive orders to address evictions and unemployment insurance. Still, they appear unlikely to have much impact because what he wants to do – just isn't legal. Further, by codifying his idea of rescue will be used to destroy any chance of being re-elected.
The breakdown of negotiations between the two political parties would put at risk more than $100 billion to help reopen schools, a fresh round of $1,200 direct stimulus payments to most people and several hundreds of billions of dollars for state and local governments to help them avoid furloughing workers and cutting services.
The Speaker of the House Nancy Pelosi (D-CA), and Senate Minority Leader Chuck Schumer ( D-NY), leaving Thursday's negotiations gave a pessimistic update about the chances for an agreement. Pelosi was saying…
"We're very far apart. It's most unfortunate."
With the likelihood of a devastating economic meltdown approaching, both sides have adopted a hard line in the negotiations. The Republicans are attempting to gas-light the public by disclosing a handful of its proposed compromises, none of which would help prevent an economic meltdown—using these useless incremental compromises. The Republicans are claiming frustrating over what they describe as the inflexible tactics of Pelosi and Schumer, who have been making their confidence in the political and legislative landscape that heavily favors their positions.
The Democratic position is clear. They believe the federal coronavirus aid package needs to be huge to meet the moment: a surge in cases and deaths, double-digit joblessness, and the threat of poverty for millions of the newly unemployed. Schumer was quoted yesterday as saying…
"We believe the patient needs a major operation while Republicans want to apply just a Band-Aid."
"We won't let them just pass the Band-Aid, go home, and leave America bleeding."
On the other side of the Senate aisle, Republicans are split, with roughly half of McConnell's rank and file opposed to another rescue bill at all. Half the Republicans in the Senate are basically telling American's caught up in the health and financial crisis to drop dead. This a sharp shift from the four prior coronavirus response bills totaling almost US$3 trillion. Past bills were passed on bipartisan and nearly unanimous votes despite intense wrangling, but conservatives have now recoiled at the prospect of another Pelosi-brokered agreement with a whopping deficit-financed cost of another US$3.5 Trillion.
The White House threat of attempting to use executive orders to address elements of the congressional package involving evictions and jobless benefits isn't going to help the GOP. First, it's not a legal avenue to appropriate money; the purse string in the House is built into the U.S. Constitution. Then there's what Trump would layout as his idea of help. He's not likely to order a $600 supplement to last very long in an executive order. The $1,200 per person in the United States is not expected to offset the collapse of liquidity that will force millions upon millions of state and local workers being laid off by the cash-starved states, which now include both "red and blue" states.
Pelosi said dismissively about both the negotiations with Republican lawmakers, White House officials, and President Trump's Executive Order Threat Thursday….
"I don't think they know what they're talking about."
Pelosi and Schumer staked out a firm position to extend a lapsed $600-per-week bonus jobless benefit, demanded generous child care assistance, and reiterated their insistence for food stamps and assistance to renters and homeowners facing eviction or foreclosure. Pelosi said…
"Don't nickel and dime our children… Don't say, 'We want to give a tax break to a business lunch and not give more money for children to have food stamps.'"
Pelosi was referring to a GOP proposal to increase the deduction for business meals from 50% to 100%. The idea seems likely to die, along with Trump's efforts to cut the Social Security payroll tax. But Schumer and Pelosi continue to push to restore a tax break for state and local taxes paid mostly by wealthier people with high incomes and expensive homes. A punishment imposed on blue states by a Republican-controlled Senate, House and White House following the 2016 election.
Unless Mitch McConnell, (R-KY), assumes a higher profile and makes significant concessions to the Democrats, we are not likely to successfully negotiate a deal. Even he is hurting his ability to negotiate a deal by releasing a grim statement on the situation Thursday, complaining that Pelosi and Schumer are not negotiating in good faith…
"Day after day, they've stonewalled the president's team. Day by day, they've tried to invent new euphemisms to create the illusion of progress."
Sen. Marco Rubio, (R-FL) expressed the Republican frustration and narrative by saying yesterday…
"As long as they calculate that they're better off politically doing nothing, it's going to be hard for us to move forward, and that's the calculation they've made, it appears."
McConnell, in a sign they are willing to let the economy and the collapse of the financial markets take place is sending the Senate home rather than forcing impatient Senators to bide their time while Democrats play hardball. That suggests a vote won't come until late next week or, for that matter, ever.
The other nightmare ahead is the danger of no deal being agreed to and seeing the economy, financial markets meltdown as the school re-openings set off an even bigger health crisis that is capped off by a complete government shutdown on September 30, 2020.
A government shutdown caused by Senate Republicans would likely enhance the Democrat narrative that the Republicans are feckless and incapable of running the country. It will bring the most significant defeat of a sitting President and his party since 1980 when President Reagan won in a landslide, capturing 12 Senate seats. If the Democrats win 20 seats, they would be in a position to literally pass any law, impeach any judge appointed by President Trump, and expand the Supreme Court to 11 seats.
Biblical Idiot