McConnell Now Willing to Consider Fourth Stimulus Bill
Senate Majority Leader Mitch McConnell (R-KY)
McConnell repeats his line in the sand.

Senate Majority Leader Mitch McConnell is making sure the fourth stimulus bill has coronavirus liability protections.

May 15, 2020
COVID-19 Coronavirus Outbreak –
World Statistics

Email
| | |
| --- | --- |
| Coronavirus Cases: | 4,593,4347 |
| Closed Cases: | 2,044,543 |
| Deaths: | 306,377 |
| Recovered: | 1,738,166 |
| Currently Infected Patients | 2,548,891 |
| | |
| | |
United States COVID-19 Coronavirus May 15, 2020
www.worldometers.info/coronavirus
| | |
| --- | --- |
| Total Coronavirus Cases: | 1,470,688 |
| Active Cases: | 1,065,301 |
| Closed Cases: | 405,387 |
| Deaths: | 87,773 |
| Recovered: | 317,614 |
It's a fait accompli; the numbers of unemployed American citizens in the United States will continue to rise steadily, just like the number of coronavirus infections and COVID-19 deaths in the coming weeks. Most economists and labor experts scoff at the current unemployment rate of 14.7% as being woefully inaccurate.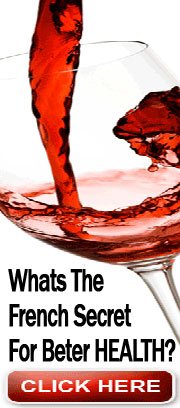 Most knowledgeable observers believe that the official number of 36 million unemployed is under counting the number of unemployed by 6 to 8 million people because of antiquated state unemployment systems that have millions of people waiting for their unemployment applications.
Many economists, including those under the thumb of President Trump, believe as many as 44 million people are already unemployed and that the unemployment rate could climb higher to 25%.
For the past two weeks, Senate Majority Leader Mitch McConnell has been insisting he wouldn't consider any kind of fourth pandemic stimulus bill. Now that he has leveraged his political might into the negotiation, he's willing to pass the fourth package if the Democrats are willing to include liability protection for businesses that try to reopen amid the pandemic.
McConnell says the only way to get President Trump's signature on a bill is to shield businesses from virus-related lawsuits. McConnell told Fox News on Thursday that he and Senate Republicans are working on a "narrowly crafted" protection….
"That will have to be a part of any package because if we're really going to get the economy up and going again, people have to be brave enough to begin to engage in economic activity,"
The Democrats will likely fight for every word of McConnell's "narrowly crafted" protections. They will try to force both lifetime care for those infected on the job, social security disability qualification, and a life insurance benefit as much as ten years of their income for those who die as a result of exposure to the coronavirus on the job. I suspect that the life insurance will have to retroactive for front line workers who have already passed away from exposure to the virus and death from the Covid-19 disease.
The Democrats will also have to get the vast majority of what they want from their latest $3 trillion stimulus proposal, an 1800-page bill introduced this week.
In discussing the $3 trillion proposal, McConnell said…
"It strikes me as hardly salvageable…It's a parade of absurdities that can hardly be taken seriously."
The absurdities, according to McConnell, include another $1,200 per adult and additional monies for dependents as well as $500 billion to replenish State funds spent on the pandemic. The problem with not replenishing the state treasuries is it will create massive layoffs. These layoffs will directly target police, fire, sanitation, and teachers across the country that could end up pushing the numbers of unemployed to as high as 50 million workers by November 3, Election Day while at the same time the number of deaths tops 350,000.
If Senator McConnell and President Trump aren't willing to make enormous concessions, especially when Federal Reserve chairman Jerome Powell nudged Congress on Wednesday to take further stimulative action to shore up the economy the country could face an infrastructure disaster. The chances of Trump losing re-election and the GOP losing control of the Senate and several State Legislatures - increases exponentially.
Wall Street Rebel believes the next stimulus bill should include an additional $2 trillion public works program that funds the rebuilding of bridges, roads, and airports as well as new construction projects.
Federal Reserve Chairman Powell said another package "could be costly, but worth it if it helps avoid long term damage." But McConnell refuses to commit to a timeline for another stimulus bill saying…
"We will let you know when we think the time is right to begin to move again."

Pelosi blasts McConnell: "Hunger doesn't take a pause"