Latest 2020 Election Poll Has Biden Up Double Digits
As Election Day quickly approaches, the Trump reelection campaign faces natural and self-inflicted wounds that hurt Americans to the core of their very existence. Death tolls and unemployment rise as the economy sinks to
new lows.
United States COVID-19 Coronavirus May 21, 2020
www.worldometers.info/coronavirus
| | |
| --- | --- |
| Total Coronavirus Cases: | 1,604,843 |
| Active Cases: | 1,137,392 |
| Closed Cases: | 467,451 |
| Deaths: | 95,656 |
| Recovered: | 371,795 |
News that former Vice President Biden has opened up a double-digit lead nationally according to a new Quinnipiac University poll released yesterday will only make President Trump more desperate and more reckless in the weeks and months ahead.
The months that will lead to the November 3rd General Election will be filled with a steady escalation in the numbers of COVID-19 active infections, enormous numbers of fatalities and the worst recession since the Great Depression, if we're lucky and McConnell and Trump don't …
· Kill the U.S. Postal Service and displace 600,000 postal workers and crush millions of small businesses across the country.
· Allow States and local governments to lay off millions of police, fire, teachers, etc., etc.… many other critical and non-critical workers. The unemployment rate could be at 25% on Election Day 2020.
· Start a cold war with China.
· Start a hot war with China. The unanimous Senate vote that could potentially delist scores of Chinese companies from U.S. exchanges with anyone else in the Oval Office would be seen as a bipartisan backing of a President. In this case, few if any Democrats believe Trump is anything but a mean unstable moron.
President Trump has destroyed his credibility after trying to get away with over 17,000 lies and misrepresentations since being sworn as president. These lies to the American people intensified when he seized control of the coronavirus press conferences and turned them into his personal reelection campaign rallies. The Clorox and disinfectant exposed an dysfunctional mind and functionally childish comprehension of the consequences of swallowing or injecting disinfectant. Now he is publicizing that he is taking a medication that under the best of medical supervised conditions can be harmful.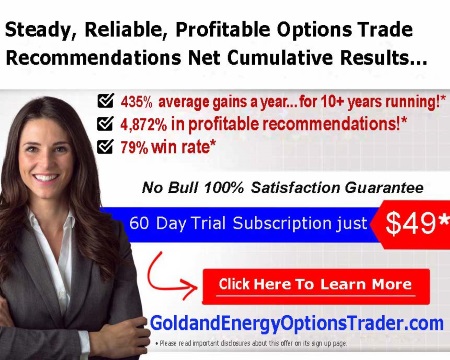 The thing I keep hearing from people is – how could anyone be so stupid?
The more President Trump keeps talking, threatening, ranting between now and the election, the better. He reminds me of Lenny Bruce, a comic genius who descended from the hottest stand-up act in America into an hour and a half of his ranting on how a cabal was persecuting him in the government. Sound familiar?
The Quinnipiac University Poll shows Biden with an 11-point advantage over Trump in a national head-to-head match up.
(*Quinnipiac University Poll: Former Vice President Joe Biden leads President Trump 50 - 39 percent in a head-to-head match up in the election for president, according to a Quinnipiac University national poll of registered voters released today. That's up from the 49 - 41 percent lead Biden held in an April 8th national poll, but the change is within the margin of error.)
Fifty percent of those surveyed said they currently plan on voting for the former vice president, while 39% said they would vote for Trump.
A survey conducted last month by Quinnipiac University showed a slightly tighter race, with Biden taking 49% and Trump notching 41%.
The picture is going to worsen for President Trump as the numbers of the deceased climb, his big bounce back in the economy in July fails to materialize, and the lie about a vaccine being ready by year's end becomes obvious. Trump could find himself at the 36% he hit during his Charlottesville quagmire.
Today's news that 95,000 people have died of COVID-19 already and that over 39 million people are now officially unemployed while the unofficial number being bantered, by economists, put the actual number of unemployed at approaching 50 million.

Reported United States coronavirus deaths:
80 days ago: 2 deaths
70 days ago: 38 deaths
60 days ago: 323 deaths
50 days ago: 3,834 deaths
40 days ago: 18,758 deaths
30 days ago: 42,295 deaths
20 days ago: 63,006 deaths
10 days ago: 79,525 deaths
Right now: 95,656 deaths
Republicans look so endangered the Democrats appear to have a genuine chance of not only winning the White House but expanding their majority in the House and have a legitimate shot of controlling a 60 seat majority in the Senate.
Republican Senate seats that appear endangered include Arizona, Montana, Colorado, Maine, Kansas, North Carolina, Kentucky, Texas, Kansas, Georgia, South Carolina, and with the danger of Senator Burr being forced to resign, the second seat in Georgia at risk. The Dems retain their Alabama Senate seat held by Senator Doug Jones, with a big turnout from black voters in the state could end up with a 60 seat majority in the U.S. Senate.
The chances of a 60 seat majority in the U.S. Senate, is tied to Trump netting 40% or less of the General Election turnout. If the President ends up at 38% or lower when all the votes are counted, we could see the stunning upsets in Alabama, Georgia x 2, Kentucky, Texas, and South Carolina. In short, the Trump party is facing extinction.

*Quinnipiac University Poll
Trump rants against George Conway after new ad airs