Damages are expected to be measured in lives lost and an estimated $25 billion in damage. Massive Hurricane Laura is now expected to hit the Gulf Coast early Thursday as a category 4.
Hurricanes 101 | National Geographic
Slowly Hurricane Laura has developed from a tropical storm into a Category 3 major hurricane with maximum winds of 125 miles (201 kilometers) per hour, the National Hurricane Center (NHC) said in an advisory at 11 a.m. in New York. The estimate of damages that is circulating in the news is $25 billion, but the last category 4 storm to hit Texas, Harvey in 2017, killed 68 people and caused $131 billion of damage.
The last hurricane to hit Texas was Hanna in July after it came ashore the storm was stuck in place by larger weather patterns. As a result, the storm brought record rainfalls across the eastern half of the state for days.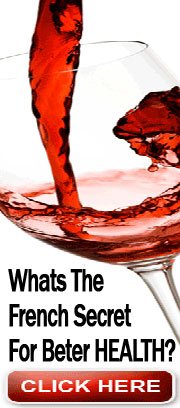 Laura, according to the latest forecasts, is expected to peak at 145 miles per hour over the Gulf of Mexico, the NHC said. That would make it just shy of Category 5 strength, the highest on the Saffir-Simpson scale, with stronger winds than Hurricane Harvey had at landfall in 2017. There is still a chance that the storm swells into Category 5, making this one of the most influential and deadly storms in modern U.S. history.
Weather experts are pointing out Laura is just the latest storm form in what's already been an extremely active Atlantic hurricane season. With 90 days left in this year's Hurricane season, Laura is going to be the seventh Hurricane system to hit the U.S., and that's a record for the time of year.
Laura will be the first major hurricane to hit the Gulf Coast since Michael in 2018, which was the last Category 4 or 5 hurricanes to hit the United States.
The governors of Texas, Louisiana, and Mississippi have all declared a state of emergency.
Hurricane Laura, according to the Associated Press, has already killed at least nine people in Haiti and the Dominican Republic.
Laura could devastate one or more of the Oil and Gas Refineries in the Gulf of Mexico and seriously impact gasoline supplies in the United States for an extended period of time if it proves to be as powerful as currently forecasted. According to the Interior Department's Bureau of Safety and Environmental Enforcement, Laura has already prompted over 84% of oil output and nearly 61% of natural gas production in the Gulf of Mexico to be shut down.
Hurricanes usually lose their power just before landfall. Still, Laura's momentum is building to the point that it could come ashore as a Category 4 or even a Category 5 storm according to a growing list of meteorologists. The last was Michael in 2018.
Dan Brown, a forecaster at the hurricane center, wrote in an update…
"Unsurvivable storm surge with large and destructive waves will cause catastrophic damage from Sea Rim State Park, Texas to Intracoastal City, Louisiana, including Calcasieu and Sabine Lakes."
Laura is expected to leave a path of destruction through the Mississippi Valley before and then turn north into the Mid-Atlantic region of the United States, which recently just recovered from Hurricane Isaias.
Hurricane Laura is especially dangerous because there is a chance it could re-intensify once it reaches Maryland, New Jersey, and New York.
Meanwhile, before it reaches the east coast, it could inflict extensive crop damage in Louisiana and Arkansas. The rains, however, may help crops in Mississippi that have suffered from lack of precipitation.
According to Bloomberg's Brian K. Sullivan…
"Laura could push sea levels as high as 20 feet (6 meters) in the Sabine Pass area, and along with parts of the Texas coast where the Henry Hub is located, the hurricane center said. Storm surges kill almost half of all people who die in hurricanes."
"The refineries will be underwater by quite a bit," according to one source quoted by Bloomberg…
"It may take some time before the refineries and transportation get back to normal down there."
The last hurricane to hit Texas as a Category 4 storm was Harvey in 2017, which came ashore and then got pinned in place by larger weather patterns, causing it to send record rains across the eastern half of the state for days. The last hurricane to hit Texas was Hanna in July.

Source: National Oceanic and Atmospheric Administration. Cost values are based on the 2020 Consumer Price Index adjusted cost.
Hurricane Laura to develop into a 'catastrophic' Category 4 hurricane