The cost of construction materials will increase due to tariffs levied by the current administration, and businesses and homeowners will face this additional burden when the floodwaters from Hurricane Florence recede and rebuilding gets going.
Contractors and homebuilders say the trade policy implemented by the administration will add to the price increase that normally follows natural disasters. Apart from materials like aluminum, steel, and lumber, the US will impose tariffs on Chinese imports worth $200 billion next week, including furniture, countertops, and even gypsum, an ingredient in drywalling. Builders predict that construction costs would rise by 20% to 30% from what it would have been without the tariffs.
The president of the North Carolina Home Builders Association, Alan Banks, says they're all paying the price for this as construction costs will rise dramatically.
The biggest impact will probably come from wood prices, which increased by 40% in the past year. While supply shortages have driven up prices, the Trump administration has exacerbated the problem by imposing a 20% tariff on Canadian softwood lumber last year.
Special: Imagine an options trading service that has delivered over 4,872% in winning trade recommendations over 11 years. That's 442% a year in winning trade recommendations. Check it out! Just $49 for the first 60 days!
Builders are also taking strain due to the 10% levy on aluminum that was introduced earlier this year, as well as a 25% tariff on imported steel.
Even before Hurricane Florence, Kinston contractor Skip Greene was forced to suspend a project to build an apartment building for teachers, due to the tariffs causing costs to surge. While his crew puts up new roofs and cuts wet Sheetrock this week, Greene expects further price hikes as demand for building materials increases.
Greene said the increased prices will definitely hurt them in the short term and hopes that going through all the pain will be worth it in the end. The tariff war with Canada and China resulted in him not being able to go ahead with constructing affordable housing.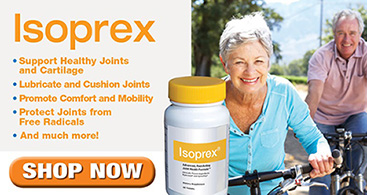 Greene's company, Group III Management, has 30 employees working between the North Carolina coast and Raleigh, and Greene has overseen projects for businesses and homeowners, as well as the federal government for a while now.
Greene noted that in Kinston, the Neuse River had overflowed its banks in spite of expectations that it would crest before that and that there was only one road open. They were however coping and surviving.
He added that it would take months to repair the flood damage, and although the price of rebuilding would be passed on to insurers, this would ultimately lead to higher premiums. For government projects, taxpayers would have to pay in the long run.
As most of the damage is caused by flooding rather than by winds, insurers will have to pay only a small part of the rebuilding costs. Standard homeowner insurance policies have a clause that excludes flood damage, and only 335,000 out of millions of Carolinian homes are insured by the National Flood Insurance Program.
Those that are less able to pay for rebuilding will get hurt the worst as they are blue collar and often live in low-lying areas. This is heartbreaking as they are also less likely to have insurance.
Trade pressures with Canada over wood imports goes back many years and US lumber firms claim that as Canada subsidizes its wood industry, production is kept high artificially and prices in the USA are depressed.
As US domestic production only supplies about 60% of the country's requirements, the home building industry feels that tariffs are not logical. The chief executive of the National Association of Home Builders, Jerry Howard, is concerned that prices could spike again due to constraints on Canada and the increase in demand. Although all of the tariffs have an impact, lumber remains the major factor, as lumber is the biggest component in a single-family home.
Jason Brochu of the U.S. Lumber Coalition downplayed the threat of higher prices by stating that the US has enough capacity to supply the wood needed to rebuild business and homes affected by the storms. He added that lumber producers in the US were ready to help Carolina's communities and cities to rebuild.
Contractors are bracing themselves for the 10% tariff that will be imposed by the federal government on Chinese imports worth $200 billion, resulting in the duty jumping to 25%. The list of products that will be affected is nearly 200 pages long, including items like textiles used for curtains and drapes, furniture, ceramic tiles and flooring.
Special: No really, 4,872% in winning options trades, 442% a year and you can start to subscribe with a 100% No Bull Guarantee for 60 days -- $49!
A senior fellow at the Peterson Institute for International Economics, Chad P. Bown, notes that American companies don't manufacture many of the products anymore, so the domestic industry won't benefit. The tariffs exacerbate the situation faced by struggling homeowners after the storms.
Contractors, like many other Americans, are at odds with Trump's wisdom in implementing trade policies. They complain about higher prices while echoing his grievances that other countries have hurt US workers and businesses by taking advantage of the country.
The owner of Paragon Building in Wilmington, Bob Morgan, explained that his quotes were only valid for two weeks as lumber costs rise so fast. He does, however, support Trump's approach as he feels that China has been abusing the US. Although he does not want everyone to pay more, what the President is attempting to do is to make the USA more competitive, resulting in not everything made in China automatically being cheaper.
He added that Trump was not given the benefit of the doubt by the media and that if the President walked across the Potomac, the press would criticize him by saying he can't swim.
Other contractors, however, feel Trump's aggressive stance on trade harms the country. A builder in Durham, Charles T. Wilson III, is of the opinion that although America should address trade imbalances, this should not be done by raising tariffs, as this creates uncertainty while driving up costs.
Wilson switched from countertops made from quartz to granite after tariffs were first imposed. The latest duties on Chinese products will, however, include many granite goods. Wilson added that clients should factor in price increases of between 7 and 10% per year.
The tariffs aren't the right tool to negotiate trade policy and they don't help anyone.