With a devastating prediction of pending unemployment, the prestigious investment bank still says it believes light is starting to appear at the other end of the tunnel.
While the vast majority of economists and health experts are warning the American people that the worst is far from over for both the U.S. economy and the devastating effects of the COVID-19 pandemic, Goldman Sachs says there is light at the end of the tunnel of crisis.
Goldman Sachs strategists led by Jan Hatzius wrote in a note Wednesday that GDP will crash by a 39% annualized rate in the second quarter, worse than a prior forecast for a 34% decline. But that the third quarter they expect to see a snapback to 29% growth annualized, and that growth for the full year will only fall by 6.5%.
Goldman Sachs strategists went on to add…
"With the reopening process now underway in many U.S. states, we have more confidence that a large amount of activity will return fairly quickly. While some forms of activity might remain depressed for a while, others—auto production, non-COVID medical procedures, restaurant meals, and some retail shopping, for example—will likely rebound quickly, if incompletely."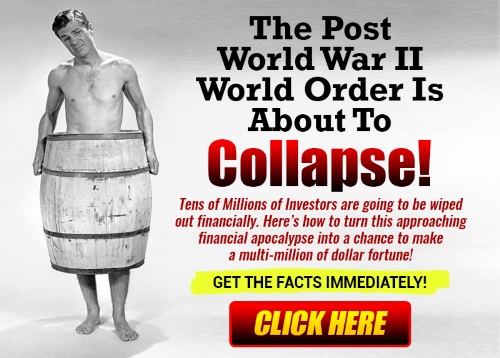 Goldman's view on the economic recovery path fits with those of at least one member of the Federal Reserve, James Bullard. Bullard, president of the St. Louis Federal Reserve Bank, told Yahoo Finance's The First Trade this week while acknowledging higher than normal unemployment will be with the U.S. economy for a while…
"I'm hopeful that we'll have a good transition in the third quarter and we'll get back to pretty close to normal by the fourth quarter."
We at Wall Street Rebel don't agree with Goldman Sachs, which appears to be looking towards the much talked about V-shaped economic recovery.
First, we don't know if the re-opening of the country is going to lead to another extended outbreak of the virus that forces another shutdown. We also are confident that unemployment will continue to be a significant issue weighing on the U.S. economy. Even Goldman now expects the unemployment rate to peak at 25%, up from a prior forecast of 15%. The upward revision assumes more workers will lose their jobs, and a larger share of them will be classified as unemployed.
The U.S. economy shed a record 20.5 million payrolls in April, and the unemployment rate jumped to 14.7% from 4.4% in March. Still, most labor economists are warning that the actual unemployment rate was dramatically higher and that as many as 40.5 million Americans are now unemployed. The historic numbers of people filing for unemployment benefits have caused the state unemployment systems in many states to collapse and create a backlog that once caught up will almost double the count of those unemployed.
This all means we may already be in an economy that has a 25% or greater unemployment rate.
Fed's Bullard Says U.S. Jobless Rate May Soar to 30% in Second Quarter