The impact of fracking on the environment, including water contamination and earthquakes, are not the only problems. The appalling financial results of oil producers that are fracking for oil and natural gas can't be exaggerated.
By James DiGeorgia
Fracking is the process of injecting liquid at high pressure into a horizontal oil well below the surface. George Mitchell, an entrepreneur, proved the principle 20 years ago and showed that it could be used to extract gas and oil out of wells previously believed to be dry. Fracking started in earnest about ten years ago.
Since then, fracking in America impacted radically on the energy world. 15 Years ago, Congress was racking their brains about impending shortages of natural gas oil. By late 2015, President Obama lifted the oil export ban. Nowadays, America is an oil powerhouse and the largest producer in the world of natural gas, ready to overtake both Russia and Saudi Arabia.
This has led to strong claims about America's energy wealth. The CEO of CME Group, Erik Norland, refers to fracking as one of the top 5 things that are remaking geopolitics.
This sweeping change has led to widespread alarm about fracking's impact on the environment, including water contamination and earthquakes. Another, the lesser known controversy may, however, prove to be more important.
Some of fracking's biggest opposition comes from Wall Street. These individuals claim that the financial foundation of fracking is unstable as frackers have not proven that they make money. Jim Chanos, a hedge fund manager and founder of one of the most significant short-selling hedge funds globally, explains that the industry has a bad reputation of money being put into it, but never coming out. The largest production and exploration companies don't generate enough cash from operations to cover capital and operating expenses. Aggregating the top 60 firms from 2012 to 2017, their free cash flow was negative to the tune of a whopping $9 billion per quarter.
These companies have however survived because many people on Wall Street are happy to take their fees and feed them capital, despite the skeptics. According to Thomson Reuters Deals Intelligence, an innovative fracking firm, Chesapeake Energy, sold $15.5 billion of debt and $16.4 billion of stock from 2001 to 2012 and paid more than $1.1 billion in fees to Wall Street. What is not public is that Chesapeake raised more than $30 billion by doing Enron-like deals and selling assets. Through these, the company effectively received loans that are to be repaid with upcoming sales of natural gas.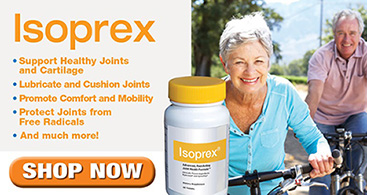 In spite of this, Chesapeake drained cash. Chesapeake did not once report a positive free cash flow between 2002 and the end of 2012.
David Einhorn, a well-known hedge fund manager, went public with his disbelief early in 2015 at an investor's conference. Looking at financial statements of 16 production and exploration companies that are publicly traded, he found that between 2006 and 2014, these had expended $80 billion more than what they had received from oil sales.
A crucial reason for these appalling financial results is because oil wells that are fracked decline sharply and the volume of oil pumped in the first year is dramatically more than the

volume

pumped in the second year. A Kansas City Federal Reserve economist revealed that on average,

well

production in the Bakken (a North Dakotan shale fracking area), decreases 69% in the first year and

in excess of

85% in the first three years. Traditional wells typically decline by 10% per year. Fracking operations can only grow by investing large annual amounts to offset this decline.
Because of the industry's need for vast amounts of capital, and this does not come for free, fracking could not have grown as spectacularly as it did if it wasn't for record low-interest rates brought about by the financial crisis in 2008. It could, therefore, be argued that the Federal Reserve was, in fact, responsible for the boom in fracking.
Special: Imagine an options trading service that has delivered over 4,872% in winning trade recommendations over 11 years. That's 442% a year in winning trade recommendations. Check it out! Just $49 for the first 60 days!
Columbia University Center on Global Energy Policy fellow, Amir Azar, estimates that the net debt of the industry in 2015 was $200 billion. This represents a 300% increase from 2005. Interest expense, however, increased at 50% the rate debt did, as interest rates kept falling. Azar recently referred to the post-2008 years of extremely low interest rates as the real facilitator of the shale revolution.
The fracking industry is so fragile that it is not difficult to make it go bankrupt. In 2014, Saudi Arabia nearly managed to do so, when OPEC oil ministers decided not to cut production to support falling oil prices. This act was interpreted as a Saudi attempt to kill shale by reducing prices to below where frackers in America could afford to produce a barrel. Oil production in America had declined by nearly a million barrels per day by mid-2016, and approximately 150 gas and oil companies went bankrupt.
In the spring of 2016, the death of the previous chief executive of Chesapeake, Aubrey McClendon, seemed to signal the end of the industry. McClendon died instantly on March 2, when his car crashed into a concrete bridge in Oklahoma City. He was not wearing a seatbelt, was speeding, and did not make an effort to avoid the crash. McClendon was indicted by a federal grand jury a day earlier for violating antitrust laws. McClendon denied the charges and prosecutors have since withdrawn these. His death was later ruled an accident.
McClendon has an estimated net worth of more than $3 billion and was previously listed on the Forbes list of 400 richest Americans at No. 134. As a result of him borrowing large amounts of money and using personal guarantees to secure business loans, lawyers were still arguing over claims against the estate two years after he died. This included a loan to the value of $465 million made by various Wall Street firms.
It was however not the end of fracking. It is more resilient than most, including its supporters, could have anticipated. The Energy Information Administration recently predicted that crude oil production in America would reach an average of close to 10.6 million barrels per day in 2018 and by 2023, it could reach 12.1 million barrels per day.
Fracking resurged in the Permian Basin, an area of Southeast New Mexico and West Texas. It was no secret that there is oil in this basin, and its first boom occurred almost 100 years ago. Oilmen, however, believed it was dry, until 2010 when entrepreneurs started fracking there. The previous chief executive of Pioneer Natural Resources, Scott Sheffield, believes the Permian could contain as much as 75 billion barrels of oil. This is second only to the Saudi Arabian Ghawar field.
Supporters say technology will ultimately reduce the cost of fracking wells, thus making it possible to make a profit, even when oil prices are low. A paper released by the Federal Reserve's board of governors in 2016 report that more wells are drilled in the Bakken area, and that each well is also producing more. The output of new wells in the region is roughly three times that achieved in 2008 in the first production month. The cost to get a barrel of oil out of the ground has also decreased dramatically.
Special: No really, 4,872% in winning options trades, 442% a year and you can start to subscribe with a 100% No Bull Guarantee for 60 days -- $49!
The companies which are located in the Permian and managed well, are finally showing some profit. The manager of Aurelian Management, Brian Horey, says that although the rate of return is still below the level that can sustain the operations long term, this is moving in the right direction.
In spite of this, during Q1 of 2018, only 5 of the top 20 fracking companies have generated positive cash flow. Oil production in America would not feature in the rest of the world if fracking companies had to survive with the cash they generated.
The resurrection of the oil boom after plunging prices almost killed it was not only helped by the rediscovery of the Permian. Another important factor is one that originally resulted in the boom. According to Mr. Chanos, it survived due to Wall Street being there. Dealogic estimates that frackers in America raised $60 billion in debt in 2017, an increase of almost 30% since 2016.
Interest rates are also staying low, helping companies afford lending costs. Pension funds, needing high yields to pay out retirees, also use hedge funds investing in high-yielding debt, including energy companies. They also invest with private equities which in turn shovel huge amounts of money to shale companies.
SailingStone Capital Partners, an energy-focused investment firm, estimate that private equity funds focusing on natural resources raised just less than $70 billion in capital in 2015 and more than $100 billion in 2016. Privately backed companies nowadays do about 35% of horizontal drilling (the terminology preferred by industry).
Private equity giants are making fortunes, but not always due to the companies they fund producing profits. They generate some profits by listing a company they've funded on the public exchange or selling one company to another.
Public markets have been valuing fracking companies based on a multiple of the acreage they own for a long time, and not based on multiples of profit, the normal way of valuing companies. While companies manage to sell themselves to public companies or sell stock directly to the public, everyone in the loop, from the executives to private equity funds can continue to make money.
It all sounds a bit like the dot-com bubble in the 1990s. At the time, the value of internet companies was determined by how many views they attracted, rather than on the profits they could make. It all worked while investors believed that profits were coming their way until it didn't.
Nowadays, "energy independence," meaning that America does not depend on anyone for oil, not even OPEC or Saudi Arabia, resonates with "Make America Great Again." Rhetoric does however not generate profits, and most economically unsustainable things, from subprime mortgages to money-losing dot-coms, eventually come to an unpleasant end.