Fox News Comes Out Against Allowing Americans to Hear Truth
Georgia Secretary of State Brad Raffensperger
Fox News host Sandra Smith accused Georgia Secretary of State Brad Raffensperger of putting the country in "jeopardy" by releasing a contentious telephone call with President Donald Trump. Trump attempted to pressure him to overturn the election.
Sandra Smith, a daytime news host for Fox, demonstrated two things during her interview with Georgia Secretary of State Brad Raffensperger. First, she's not a journalist in the tradition of Edward R Murrow, Bob Woodward or Carl Bernstein. Smith has no interest in truth and reporting the news. She also proved she and Fox News have no problem participating in a cover-up of President Donald J. Trump's crimes.
During a live interview, she villainized Brad Raffensperger and his lawyer for recording his last call with President Trump. The latter, according to many legal experts, may be evidence of the President committing several felonies. These felonies include a conspiracy to induce state election officials to overturn the November election results illegally.
Trump Demands Georgia Secretary of State Change Votes
Smith ignored the fact that the President called Georgia Raffensperger 18 times before taking his call.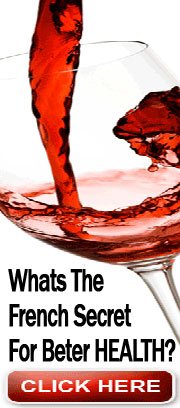 Raffensperger, feeling burned after speaking to South Carolina Senator Lindsey Graham (R), reported his account of a similar call designed to convince him to tamper with the states' voting results. The calls made by both Trump and Graham to Raffensperger are considered by many political experts on both sides of the aisle an abuse of their power and offices.
During the interview on Fox News, Smith repeatedly badgered Raffensperger, ignoring Georgia's laws about his past statements suggesting that absentee ballots are not secure. Raffensperger stuck to the truth and pointed out that he is followed and continues to follow the law by permitting the use of drop boxes and mail-in voting.
Smith shows her lack of interest in the possibility that the President was caught on tape breaking both Federal and State laws after Raffensperger over the Trump telephone call, which created a firestorm of criticism and potentially several criminal indictments President when it was released.
"It sounds to the casual observer that you are getting very political in nature," Smith said.
"It appears to be an attack on the President. I'll ask you about the leaked phone call now that you had with the President that you have gone on the record with one of my colleagues saying you thought it was important to leak that phone call."
Smith ignores the fact that Raffensperger was so leery of Trump, his minion's and the sycophant's propensity to lie. He and his lawyer felt compelled to release the recording only after Trump misrepresented the phone call via a Tweet. She also ignored the phone call itself.
"He stated what his positions were, and they weren't factually supported," "I corrected him on the phone call on Saturday and obviously last night he said the same pieces of disinformation."
Smith interrupted…
"Sir, you have gone on record and said you believe your numbers will be supported in the court of law. So why did you go the avenue of leaking a phone call with the President? Don't you worry about the precedent that that sets?"
Raffensperger again pointed out that Trump initially made the call public and was 100% legally recorded. Smith forgets that Trump was trying to induce Raffensperger to commit a number of state and federal felonies. His response to Smith, however, was…
"He has 80 million Twitter followers and I understand the power he has behind him. We have 40,000. I get all that. But he's continued to be misled or he continues, he doesn't want to believe in facts."
Smith cut him off again clearly annoyed with Raffensperger's focus on telling the people of Georgia and the United States the truth said…
"The question is, why not let it play out in court? (It has played in court, of course.)
"Why put into jeopardy, you know, our country by leaking a phone call of that nature and not just let your numbers and your facts play out in the court of law?"
Raffensperger handed Sandra Smith her head on a platter to her by responding with....
"I don't understand how the truth would ever jeopardize the country," "We're standing on the facts; we're standing on the truth. And so we have the numbers here. You want to come over here to our office, come on by."
Raffensperger could have bated Trump with a series of questions to entrap him during the phone call. Instead, Raffensperger allowed Trump to hang himself and those participating in the phone call and said during the interview with Smith by asking Trump, for example…
What is in it for me to suddenly find 11,700 votes? It was a trap question that could have potentially guaranteed a hailstorm of criminal prosecutions against everyone on the call, including White House Chief of Staff Mark Meadows and Trump lawyers including longtime conservative attorney Cleta Mitchell and Georgia-based attorney Kurt Hilbert. Of course this could still take place. The telephone call is considered by many as worse than Nixon's Watergate tapes.
Mark Meadows deserves Raffensperger's suspicion; he has shown a flair for lying in the past. He falsely claimed to hold a Bachelor of Arts from the University of South Florida for many years in his official biography maintained by the Office of the Historian of the U.S. House of Representatives. In actuality, he graduated from the University of South Florida with an Associate of Arts.
Cleta Mitchell and Georgia-based attorney Kurt Hilbert likely will face petitions to the phone call for their suspension of the licenses to practice law or outright disbarment. Their participation appears to be an effort to induce and persuade Raffensperger to commit several state and federal felonies.
Georgia Secretary of State tangles with Fox News host over leaked Trump tapes