Dow Jones Falls Over 585 Points: Wall Street Veteran Warning
As of 3:37 PM today, the major market indexes are red. The S&P is down 107.00 (2.78%); Dow is down 717.03 (2.32%); and NASDAQ down 398.44 (3.01%).
Wall Street veteran of over 30 years Andrew Slimmon, the managing director and senior portfolio manager of Morgan Stanley Investment Management, interviewed with Yahoo Finance Live. Slimmon says the recent speculative activity in the stock market indicates one thing bullish investors best consider before it's too late - we may be witnessing a short-term market top….
"I think this is a sign that we are getting to a top and we are going to get a pullback."
Slimmon says of borderline insane gains of late in fundamentally weak companies that have soared in price is…
"Just one of the signs."
The market is heading for a correction. Many Wall Street analysts are also saying the market is currently in the third stage (out of a five-step process, as TD Ameritrade explains here) of what typically defines a bubble: euphoria.
In many ways, this is a lot like the market tops in 2000 and 2007 when speculative buying hit fever pitch levels.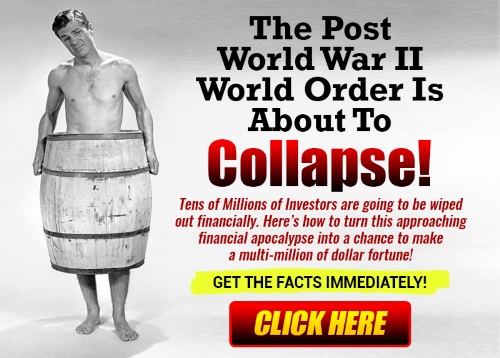 This week as chat room traders armed with cheaply borrowed funds from the Federal Reserve (and a year of gains in Tesla) gang up to shred Wall Street short-sellers of GameStop shares, which continued to lead the buying frenzy of this questionable valued equity.
GameStop shares heavily shorted video game stock is now up 350% year-to-date, even against the backdrop of a decade of sales and profit margin erosion due to how gaming content is consumed. It's moved from store sales to online sales and subscriptions.
Blackberry Limited's (BB-NYSE) fundamentals these past few years haven't been much better than GameStop's, yet the stock rose again slightly in today's session. Year-to-date, the former phone maker's stock is up 170%. However, in this one case, the company is no longer the mobile phone company it was and is now a high tech that we have recommended in our sister publication World Opportunity Investor at $12.79 on January 20th. It is currently trading for $25.98 a share – up over 100% in just seven days—our target for BB.
Nikola — who has had nothing but bad news in recent months, including news its founder was leaving the company, a loss of a key deal with General Motors has seen its stock get swept into the stock market mania. Shares of the company (which has yet to deliver any of its electric semi-trucks) jumped 15% out of the blue on Tuesday. Its jump of another $3 today has its year-to-date advance to over 70%.
With this apparent bubble inflating Morgan Stanley Investment Management's Slimmon adds to his comments…
"This speculative flurry here feels like a top. I think we are getting to a point where we are going to get a pullback here."
While many on Wall Street share Slimmon's concern about a stock market bubble and are focused on the bizarre trading activity and high valuations, there are still other Wall Street analysts that are not ready to call this an equities bubble.
While Goldman Sachs openly recognizes that valuations on Wall Street are "extremely elevated" when the firm's Goldman chief U.S. equities strategist David Kostin the current levels of valuation make sense. He wrote an update on the market to the firm's clients and staff…
"Taking into account the yield on Treasuries, corporate credit, or cash, the aggregate stock market index trades at below-average historical valuation."
However, David Kostin did strongly imply that 39 stocks he things look like a bubble just waiting to burst. Some of these include Snowflake, c3.ai, Plug Power, Crowdstrike, Cloudflare, Zoom, DataDog, Shopify, DocuSign, and Palantir.
What is unclear is when the pin that pops the bubble will come. According to more and more people on Wall Street, that pin is lurking. Don't be lulled into being caught when the bubble pops. Slimmon warning to Yahoo Finance couldn't be clearer…
"I think the point of this is that there is going to be some real pain."
Free money never happens on Wall Street, but…