Donald Trump, Jared Kushner Guilty of Mass Murder of Americans
A new Vanity Fair article released yesterday reveals that Jared Kushner and President Trump murdered tens of thousands of American's living in "Blue" states as a result of their desire to frame Democratic Governors.
President Trump and the Republicans are facing a political and legal crisis that could ultimately destroy their political party forever. It's the first time in U.S. history that a sitting U.S. President, members of his family, and administration intentionally allowed tens of thousands of U.S. citizens to go to their deaths so they might stay in power. This was carefully orchestrated by tilting an election using the current coronavirus pandemic to kill voters in "Blue States."
Vanity Fair released a story that has yet to catch fire in the news, but could be the biggest scandal of the Trump Presidency, and prove to tens of millions of Americans that doubted Donald Trump is mentally ill. This validates Trump is the sociopath that his niece Dr. Mary Trump a clinical psychologist, insists he has been his entire life.
The story started in March when Jared Kushner was tasked with coming up with a national plan to tackle pandemic. According to Vanity Fair…
"Kushner's team hammered out a detailed plan," which Vanity Fair obtained. It stated, "Current challenges that need to be resolved include uneven testing capacity and supplies throughout the U.S., both between and within regions, significant delays in reporting results (4-11 days), and national supply chain constraints, such as PPE, swabs, and certain testing reagents."
"The plan called for the federal government to coordinate the distribution of test kits so that they could be surged to heavily affected areas, and oversee a national contact-tracing infrastructure. It also proposed lifting contract restrictions on where doctors and hospitals send tests, allowing any laboratory with the capacity to test any sample. It proposed a massive scale-up of antibody testing to facilitate a return to work. It called for mandating that all COVID-19 test results from any testing, taken anywhere, be reported to a national repository as well as to state and local health departments."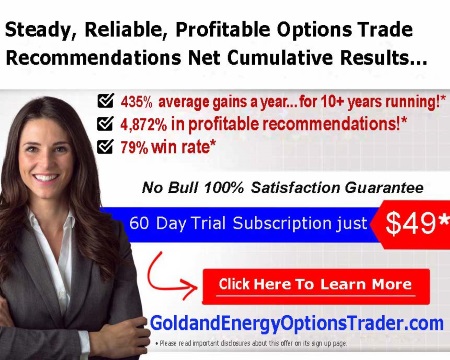 "And it proposed establishing a national Sentinel Surveillance System with real-time intelligence capabilities to understand leading indicators where hot spots are arising and where the risks are high vs. where people can get back to work."
According to a source described by Vanity Fair, "one participant" on record as saying…
"By early April, some who worked on the plan was given the strong impression that it would soon be shared with President Trump and announced by the White House. The plan, though imperfect, was a starting point. Simply working together as a nation on it "would have put us in a fundamentally different place."
"But the effort ran headlong into shifting sentiment at the White House. Trusting his vaunted political instincts, President Trump had been downplaying concerns about the virus and spreading misinformation about it—efforts that were soon amplified by Republican elected officials and right-wing media figures."
"Worried about the stock market and his reelection prospects, Trump also feared that more testing would only lead to higher case counts and more bad publicity. Dr. Deborah Birx, the White House's coronavirus response coordinator, was reportedly sharing models with senior staff that optimistically and erroneously, it would turn out predicted the virus would soon fade away."
Against that background, the prospect of launching a large-scale national plan was losing favor, said one public health expert in frequent contact with the White House's official coronavirus task force."
"Most troubling of all, perhaps, was a sentiment the expert said a member of Kushner's team expressed: that because the virus had hit blue states hardest, a national plan was unnecessary and would not make sense politically."
"The political folks believed that because it was going to be relegated to Democratic states that they could blame those governors, and that would be an effective political strategy."
President Trump, Jared Kushner, and the Trump administration officials that endorsed and carried out this strategy of letting "Blue State" citizens die simply because the states almost always vote for Democrats amounts to First Degree Mass MURDER.
Trump, Kushner and the White House personal involved chose not to institute a national plan for handling the pandemic to cause chaos in "Blue States." This was done so that they could blame Democrat governors for the health and financial crisis that now threatens to hill by some estimates 800,000 U.S. citizens in red and blue states across the country.
Assuming the Vanity Fair article is correct in its reporting, we should all brace ourselves for this to be the final straw of any hope for anything other than a landslide election that sweeps former Vice President Biden into the White House and Democrats into an iron grip of both the House and Senate.
President Trump has managed to pivot his way in avoiding the murder for hire plot of Vladimir Putin and dozens of other unforgivable acts of insanity, including throwing babies, children into concrete-floored cages. His intentionally murdering American's should bring a deafening cacophony of protest and tens of millions of more voters to the polls to make sure he is removed from office.
If this Vanity Fair article catches fire Trump, Kushner and those involved can be tried for crimes against humanity, mass murder by the states affected, and the soon to become Biden Justice Department. This would be bad news for A.G. William Barr and other cronies that have committed crimes while in office. With Trump, Kushner, and others facing criminal trials, the Biden Justice Department will find it much easier to prosecute other members of the Trump Administration.
We at Wall Street Rebel have predicted several times that President Trump will wind up living his life out either under trial or convicted and serving a prison sentence in a military prison for one. This nightmare of intentional mass murder of American citizens is the catalyst we could predict, that appear to have materialized to make our prediction even more plausible. Being indicted for mass murder, crimes against humanity will not stop him from being indicted for other crimes, meaning he will still likely be indicted by state and federal authorities he committed before and during his term of office.
The video below gives a glimpse of how Kushner and Trump used the strategy as they were committing premeditated mass murder while blaming the governors of "Blue States." Now we know why Jared Kushner claimed the national stockpile was not intended to be used by the individual states.
Adding to this nightmare is news Bloomberg is reporting that while the coronavirus is out of control in more than 21 states…
"Federal officials have 44 million N95 masks in warehouses and more than a half-billion on order, according to the U.S. Department of Health and Human Services. They've also purchased at least 4.6 billion gloves, 6.7 million goggles and 4.8 million face shields. While officials decide how to distribute the supplies, hospitals and nursing homes are again scrounging gear, struggling with soaring prices."
No wonder the President is desperate to delay the election. A delay in the Presidential election would keep him, his son-in-law, and other members of this criminal administration out of jail that much longer. Stay Tuned!
Trump blames states for lack of supplies, Kushner takes centre stage at coronavirus briefing