The latest ABC News/Washington Post poll is the kind of disastrous poll that should have Mitch McConnell and GOP in a panic. It shows former Vice President Joe Biden way ahead of President Donald Trump. Biden's up by a 53% to 43% margin among registered voters in this survey. When broken down to focus groups of former Trump supporters, he's looking at a Blue Tsunami on November 3, 2020.
The polling by ABC News released today shows that Trump is facing a landslide defeat in the same proportion that FDR received to defeat President Hoover in 1932. These latest polls show Biden's in literally in one of the best positions for any challenger to an incumbent President since scientific polling began in the 1930s.
Keep in mind that in May, more than 40 national public polls were taken that asked about the Biden-Trump matchup. Biden led in every single one of them!
These poll numbers make him the first challenger to be ahead of the incumbent in every May poll since Jimmy Carter ran against President Gerald Ford 1976. Carter went on, of course, to win the 1976 election. Biden's the only challenger to have the same advantage in every May poll over an elected incumbent in the polling era.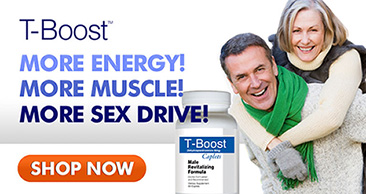 The former Vice President remains the lone challenger to be ahead in the average of polls in every single month of the election year. His average lead in a monthly average of polls has never dipped below 4 points and has usually been above it. At this point, Biden is showing per Nate Silver's FiveThirtyEight website to up over 10 points.
Biden hasn't trailed Trump this entire year in a single telephone poll in which at least some voters were reached via their cell phones -- historically the most accurate form of polling.
The ABC News/Washington Post poll is the latest example polling showing Biden has never been behind in any legitimate polls since at least January 2019. No other challenger has come close to that mark.
According to CNN reporting…
"Indeed, the stability of Biden's edge has been what is most impressive. The May polls had Biden up by 6 points on average. That is right where the average of polls taken since the beginning of this year has been. It's where the average of polls conducted since the beginning of 2019 has been as well."
"If we limit ourselves to just the telephone polls that call cell phones, Biden's edge might even be slightly larger. This month those polls have Biden up 7 points on average. Estimating Biden's advantage from state polls of this type shows a similar lead for Biden.
A look at the fundamentals shows why Trump continues to trail. Simply put, he remains unpopular."
Trump spent last night hiding in a bunker because of the real danger of the White House being rushed by protesters. He was caught lying about his having to retreat with the help of the Secret Service. Trump first denied his cowardness via Tweet and now is ignoring any question about his shameful lie.
This isn't going to help his net approval rating (approval - disapproval) in future polls. The ABC News/Washington Post poll showed him don -8 points. That's very close to the average of polls, which has it at about -10 points. Making his prospects of reelection worse is the reality that at no point during the past three years has Trump ever had a positive net approval rating.
There have only been two U.S. presidents to have a net approval rating this low at this point in their campaign for reelection, Jimmy Carter in 1980 and George H.W. Bush in 1992. Both of them lost their reelection.
Between the coronavirus pandemic, the China Trade War expanding to the point where they are not buying any agriculture products and now ugly protests and riots taking place nationwide that include significant percentages of whites and Hispanics, Trump has managed to put himself into a perfect storm that will lead to his defeat in November.
It sheds light on why no other campaign involving an incumbent president has moved as little as this one has since its launch in the primary season.
Making matters worse for Trump is a potential disaster in Florida where over 750,000 former felons will be allowed to vote. That is a huge change in a state where the key race won by the GOP candidate was by less than 55,000 votes. If just one-third of those new voters, actually vote it means that Trump is likely to lose Florida in November's general election. Losing Florida will guarantee a landslide loss in November.

KING 5 poll: Trump numbers at historic low