The major U.S. stock indexes, including the Dow Jones, NASDAQ, and S&P, are rising today despite the increasing likelihood that our nation is heading towards a 6 to 8-week shutdown.
The insanity in the White House isn't dissipating. While the country slides deeper and deeper into a COVID-19 pandemic crisis, President Trump and his administration continued to ignore the growing health nightmare that is on pace to kill between 450,000 and 600,000 by the end of April.
Some states like New York and New Jersey are beginning to impose new coronavirus-related restrictions and partial shutdowns. Other states are halting phased reopening plans as COVID-19 cases, hospitalizations and deaths continue to rise nationwide.
President Trump's refusal to promote social distancing and wearing face masks appears to help create the most deadly health crises since the Spanish Flu pandemic of 1918. At this point, 34 states – plus the District of Columbia and Puerto Rico – now require people to wear face coverings in public, according to AARP's list.
The situation is growing so serious that Utah joined the list of states requiring face masks in recent days. Maine strengthened its mask-wearing mandate, and Ohio's governor reissued an order this week with new sanctions for people who don't wear masks.
As we approach the Thanksgiving holiday, several states are putting limits on social gatherings, adding states to travel quarantine lists, and encouraging residents to stay home, as many did in the spring. Other states have begun restricting business hours of operation and limiting restaurant capacity again.
Today the governors of Oregon, Washington and California issued travel advisories urging people to avoid all nonessential out-of-state travel and urging visitors entering their states or returning home to self-quarantine for 14 days. The rate of infection from one end of the continental United States to the other is filling hospitals to the point of exhausting available ICU beds and the staffing and equipment needed to keep up with the soaring rate of hospitalizations now over 65,000 and growing. There are over 19,000 people in critical or intensive care.
As America slowly suffocates on COVID-19, Wall Street chugs onward and upward as if the pandemic is under control and companies' earnings will not be affected. The Federal Reserve has pumped in $3 Trillion to keep the financial markets from falling apart. Still, its Chairman Jay Powell has warned that even before this third spike in this first wave of the pandemic in the United States, the Fed cannot sustain the status quo, i.e., prevent a repeat of the March 13, 2020 meltdown Wall Street experienced. The Federal Reserve Chairman has called for a new economic stimulus package and said that overdoing it or too big of a package shouldn't be a concern to Washington D.C.'s lawmakers.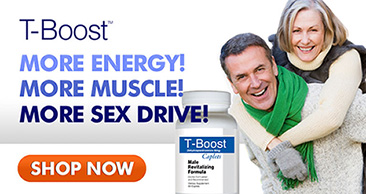 Now that this third spike appears to be on course to infecting as many as 200,000 Americans a day as Dr. Fauci has warned repeatedly, there seems to be an effort by President Trump and his administration to take any action. Trump and his administration appear to have adopted Dr. Scott Atlas' herd immunity strategy that could lead to the infection of hundreds of millions of Americans and as many as 2 million fatalities. President Trump is so pre-occupied with overturning the election he lost, preparing a 2024 comeback that he is indifferent to the pandemic and the economic suffering taking place in the country.
The health of the country and its economic security is at the mercy of this pandemic. If steps are not taken during the remaining two-plus months before President-Elect Biden is sworn into office, we could see Wall Street wake up and suddenly and viciously collapse. The President-Elect must feel he is experiencing dé·jà Vu. Back in 2009, when he was sworn in as President Obama's Vice President, Biden had to assume the responsibility to contain the country's economic meltdown from the financial crises created under the George W. Bush administration.
However, back then, Obama and Biden had the support of both the U.S. Senate and Congress, an advantage the President-Elect may not have come January 20, 2021, as the two Senator seats from Georgia are heading for a run-off on January 5, 2021, that will determine control of the Senate.
Rumors are spreading that Biden may be forced to close the country down for 4-6 weeks to successfully regain control of the pandemic here in the United States. The Biden camp denies this possibility, but it may be impossible to avoid as the pandemic continues to grow. Our new President doesn't want to be in the position where 1-3 million people die of COVID-19 on their watch, says Northwestern University Professor Dr. Robert Murphy. He examines the coronavirus pandemic in the U.S. Midwest and the health factors impacting U.S. coronavirus cases. Dr. Murphy said during a "Bloomberg Surveillance" interview…
"To use herd immunity as a goal without a vaccine is almost criminally insane." Frankly, it is the move of a quitter. A man who recognizes it's easier to do nothing than take responsibility.
Herd Immunity Can Cost 3 Million U.S. Lives: Professor Murphy