CNN's John King breaks down the latest Electoral College projections three weeks away from the 2020 election. King pointed out that Joe Biden has a lopsided advantage in both the Electoral College and a double-digit lead in the national polling average.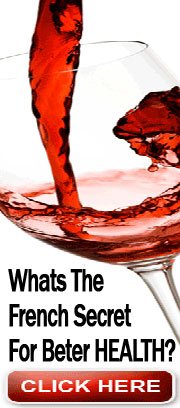 How far behind is President Trump with just three weeks before the U.S. Election? Way behind is the answer. Even before we figure how swing states will go, five out of six of the following swing states show Biden leading. These states include Ohio, Maine, Iowa, North Carolina, and Florida. Meanwhile, Donald Trump leads by only a single point in just one of the swing state; Georgia, and based on the leads of both Democratic candidates for Senate in Georgia, Trump's chances of winning the state is less and less likely.
If Biden wins Ohio, Maine, Iowa, North Carolina, and Florida, he will have won an additional 70 additional Electoral Votes for a total of 360 Electoral Votes. If Trump loses the State of Texas, Biden will win the election with a landslide total of 398 electoral votes. Nate Silver's FiveThirtyEight.com has just a 14% chance of winning the upcoming election.
NEW A+ Rated Poll: Joe Biden Leads 12% Nationally
The picture is bleak for the President's re-election. In North Carolina, the popular Democratic governor runs for re-election; in Maine and Iowa, Susan Collins and Joni Ernst are running behind their democratic challenges for their senate seats. Surprise wins in Senate races in Kansas, Alaska, Montana, South Carolina, and Arizona's solid wins. The two seats in Georgia and shocking potential wins in Alabama, Kentucky, and Mississippi could give the Democrats a supermajority. That will guarantee the Democrats the ability to grant statehood immediately to Washington DC and pump their majority by 2 Senate seats and 1 to as many as three House seats.
After a quickly arranged vote in Puerto Rico, a significant majority would guarantee another two senate seats for the Democrats.
The key to this election is becoming the President's handling of the Covid-19 pandemic and his desire to kill Obamacare.
Joe Biden BASHES Trump's handling of COVID-19
At some point, the Democrats will drive home that when Trump and Republicans talk about protecting people with pre-existing conditions, they're saying they will guarantee you can buy insurance but that 130 million people with health issues will have to pay thousands, even tens of thousands of dollar more for health insurance.
A majority of Democrats in both the House, Senate, and a Biden White House could quickly re-authorize the "mandate" as a tax on those who don't have health insurance, and the Republican efforts to kill Obamacare protections and pricing for people with pre-existing conditions will be restored if the Supreme Court decides against Obamacare.
The Republicans should be very concerned about the Senate. Already Senator Toomey (PA-R) has decided not to run for re-election in two years. Ditto Senator Burr (NC-R) and Senator Marco Rubio (FL-R), Roy Blunt (Missouri-R), appear vulnerable if they decide to run for re-election in 2022.
How Lindsey Graham is losing to Jamie Harrison