Omarosa Manigault Newman had known and worked with President Donald Trump for longer than ten years when she joined the White House, making her one of his associates that has served the longest apart from his daughter. She received the highest salary an administration staffer can get, together with an assistant and an office. In the memoir, she announces that those days with are over.
In the book, "Unhinged: An Insiders Account of the Trump White House," Manigault Newman likens Trump to a cult leader. The book is a scandalous, self-serving account of her tenure in the West Wing that is mostly unverifiable and has been criticized by officials at the White House. When asked about his former aide and friend, Trump called her a low life.
In Manigault Newman's new book she describes Trump as a charismatic and lewd racist that is mentally waning and emotionally abusive, overseeing a scheming cast of family members and aides whose various goals seldom include the nation's improvement.

Special: Imagine a options trading service that has delivered over 4,872% in winning trade recommendations over 11 years. That's 442% a year in winning trade recommendations. Check it out! Just $49 for the first 60 days!
Omarosa also claims she was offered the job in exchange for silence. She was previously known for her appearance on "The Apprentice" as a polarizing character.
Omarosa Manigault Newman insists she was fired last December because she knew about an audio recording of Trump making a racial comment. She also claims the incident caused deep dismay among both campaign and White House aides, but offers no proof of the allegation. According to Manigault Newman, she declined an offer made by Trump's daughter-in-law to sign an NDA in return for working for $15,000 per month on his re-election campaign. Although there is no copy of the NDA in the book, it was reviewed by The Washington Post, and the campaign refused to comment at CNN's request.
Manigault Newman ran the President's African-American outreach. She narrates instances that she claims made her reconsider her loyalties to Trump, particularly following the rally of a white supremacist in August 2017 in Charlottesville.
She writes that Trump attacks professional athletes and icons of civil rights, goes after black widows and endorsed an individual accused of child molesting. She could no longer be a part of this madness as Trump, his behavior, and his decision was harmful to the country.
In spite of this, Manigault Newman stayed on at the White House for months after the Charlottesville rally and did not resign of her own free will. Her account of Trump stoking racial tensions for political gain was released about a year after the Charlottesville incident.
There are however some details in her book that are verifiable, and many have been proven wrong, including an account of what the President supposedly said at the CIA headquarters during his 2nd day in office.
Manigault Newman takes some editorial liberty when writing about Trump's speech at the CIA when he lamented his inauguration audience, by adding that Trump supposedly said "Liars! Fake news!" This is not true.
The White House denies other allegations, some less forcefully than others. Officials insist that a description about the spectacle when a tanning bed was installed in the White House residence is not true and that such equipment does not exist in Trump's house.
There are events Manigault Newman claims to be her observations, although these were reported in the media months ago. These include the fact that Trump staffers were not able to turn the lights on while meeting early in the administration.
As book excerpts have emerged, the White House condemned both Manigault Newman and the media for giving her attention. Sarah Sanders, the press secretary, denounced the book as being filled with false accusations and lies.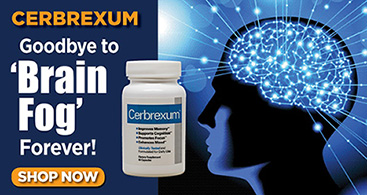 Sanders also wrote that she finds it a pity that a resentful former White House employee tries to benefit from these attacks that are blatantly false. As bad is that the media gives her a voice, especially after they did not take her seriously when she said positive things about Trump while working for him.
In her Trump memoir, Manigault Newman describes witnessing alarming scenes of Trump making lascivious comments about Ivanka, his daughter, and alleges Ivanka uses this fixation with her to her advantage. Trump is also quoted as dismissing Donald Trump Jr., his eldest son, as a f**k up.
Manigault Newman compares Trump's mind to a blade that is dull, claiming he is no longer able to pronounce longer words correctly and finds it difficult to recall his motivation for major decisions, such as firing James Comey, the FBI's Director. She suggests the deterioration is maybe due to the volume of Diet Coke he consumes.
A frequent subplot of the book is her hostility toward John Kelly, the chief of staff. She accuses Kelly of confining her to the Situation Room in the basement so that he could dismiss her on doubtful grounds. To restore order to the West Wing, Kelly had implemented stricter rules about who could access the President. According to senior officials, this move restricted Manigault Newman's access to the Oval Office.
Manigault Newman did however at moments enjoy rare stature as the aide who enjoyed one of the longest relationships with Trump. She took part in the premiere season of "The Apprentice," and also worked on the presidential campaign. According to public records, her pay was among the biggest in the West Wing, and she was a face of the administration that was highly visible.
Manigault Newman tries to explain in the book why she stayed by Trump, even though he did things that made her angry.
She explained Trump's pull by describing him as extremely perceptive and uncannily intuitive. He seems to have the ability to sense if an individual was susceptible to the influence of his power and would abide by his demands for loyalty.

Special: No really, 4,872% in winning options trades, 442% a year and you can start to subscribe with a 100% No Bull Guarantee for 60 days -- $49!
Manigault Newman's hackles were however raised when she was offered a job and money if she was prepared to sign a non-disclosure agreement.
She writes that it is a classic cult tactic to treat someone with kindness and love after abuse, and felt she was manipulated, but did not allow this to happen.
According to a White House official who preferred to remain anonymous, White House aides are pushing Manigault Newman by disputing sections of the book they deem to be unfair and attacking her credibility. He said the approach is similar to the one used against Michael Wolff's "Fire and Fury." In that case, officials also condemned Wolff's reputation, sending aides on shows to speak out against the book and claiming specific people had been misquoted.
This official also claimed the White House has not obtained a copy of the book and does not yet know everything the former staffer claims. In a war of credibility between an administration that lies routinely and a scorned staffer, few winners materialize.
Manigault Newman seems to have anticipated the pushback by the West Wing even before the book was published by writing that the White House has a problem with the truth. She adds that they are least they predictable and consistent with the lies they tell.